Having originally been planned for release in 2022, Dakar Desert Rally adds Free Roam with Update 1.6 now available. Which means you can now explore and discover hidden treasures throughout the 20,000 square kilometres of the Saudia Arabia environment.
Developed by Saber Porto, the game launched in October 2022, and received a free map extension the same month. Other items on a development roadmap shared for the release of the game included a Road Book Editor and a Repay and Photo Mode, which are both still due out some time in 2023. Along with DLC content included in the Season Pass for the game, which includes a Snowrunner Pack, two Classics Vehicles Packs, a Hybrid Vehicle Pack and a USA Tour. The first DLC and American map both tie into the fact SnowRunner is also published by Saber Interactive.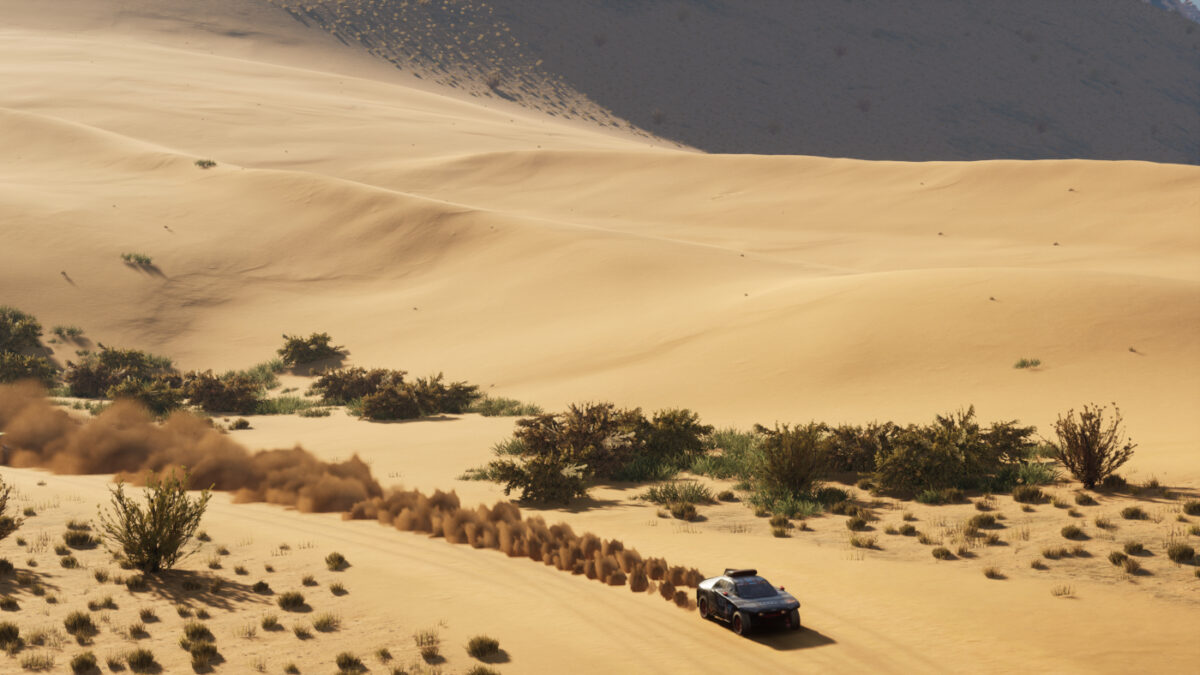 The other main issues tackled in the update are the supported steering wheels, with Thrustmaster users now available to enjoy force feedback if they're playing on a PC, a solution for Logitech wheels causing crashes on Xbox consoles, and a game crash caused when you're connected a wheel.
As a bit of an apology for the delay in adding freeroam, all players are being given 100,000 experience points and 10,000 Dakar points alongside the update.
Dakar Desert Rally Update 1.6 Release Notes:
New Features:
Free Roam allows players to play the full off-road experience across Saudi Arabia.
Treasure Hunting is now available in Free Roam Mode. You have the opportunity to find hidden treasures throughout the desert as you explore Saudi Arabia.
Reposition has been added to Simulation Mode.
General:
Fixed Save Game Management issues.
Removed waypoint auto-saves.
Fixed when some events on the Saudi Arabia Extended Map are not appearing in Professional and Simulation Modes for Epic Games Store.
Fixed Warehouse Management issues.
Steering Wheels:
Fixed Logitech steering wheel crash on Xbox consoles.
Fixed Thrustmaster wheels having no Force Feedback on the PC.
Fixed title crashing when connecting Steering Wheels.
Fixed G29 key bindings (reverse) Bug fixing Crashes.
Dakar Desert Rally is available for the PC via Steam and the Epic Games Store, the Xbox One and Xbox Series X|S via the Microsoft Store, and the PS4 and PS5 via the PlayStation Store. You can also find physical copies via Game or Amazon.
And you can keep up with all the latest Dakar Desert Rally news, updates, DLC and more, here. Along with checking out the list of wheels officially supported by the game.