It's not long until the new virtual reality system from Sony becomes available, with the launch date of February 22nd, 2023. So it's good to see some more details on Gran Turismo 7 and PlayStation VR2, confirming that almost all of the on track action will be available.
A new PlayStation Blog article features a quote from Kazunori Yamauchi, the President of Polyphony Digital.
We're thrilled that Gran Turismo 7 will be a PS VR2 launch title! Through a free upgrade, for those who have already purchased Gran Turismo 7, players will experience all cars and tracks in VR like never before. GT7 in VR takes full advantage of PS VR2's next gen features. With eye tracking and foveated rendering, players will experience stunning visual fidelity while racing in any of the 450+ cars. While 2-player splitscreen races are not supported in VR, all other races, including online races, will be available. From the Nürburgring to Tsukuba, tracks can be experienced exactly as they are in real life.
Which sounds promising, as that would include online racing. And it's not surprising that split screen isn't possible when it involves VR headsets.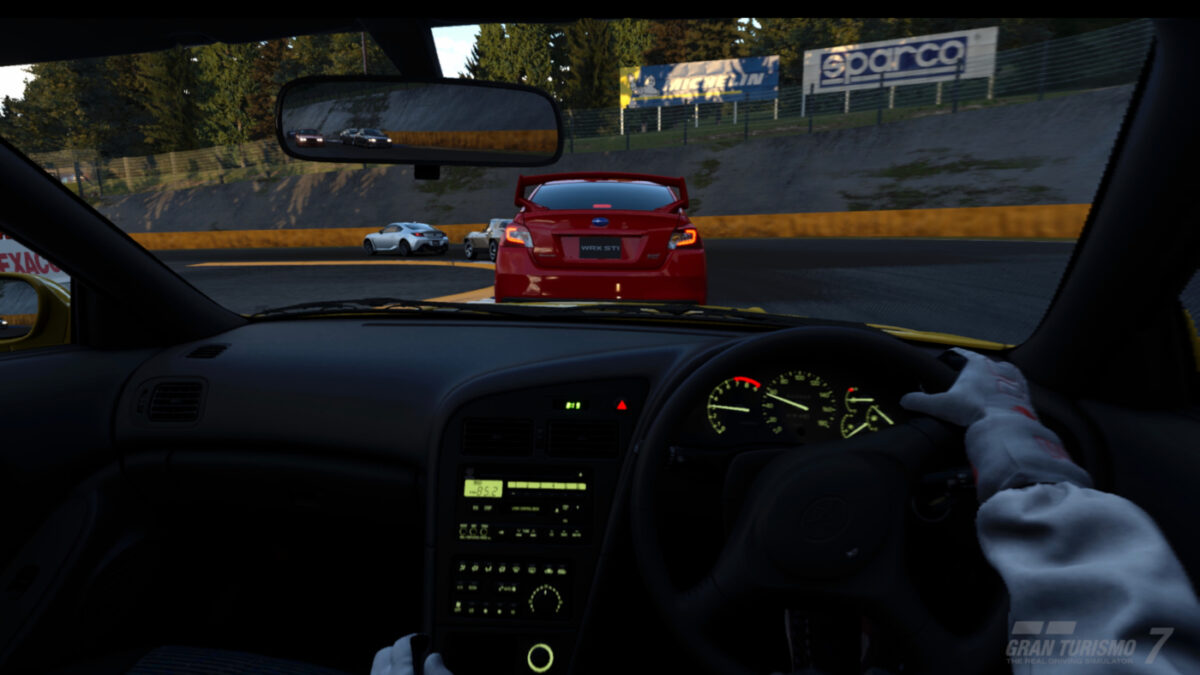 When Gran Turismo 7 was confirmed as a launch title for the PlayStation VR2, we saw footage of around 12 cars competing around Road Atlanta, which is a big step up from the one opponent available if you were using VR in GT Sport. And it'll be interesting to see how much of the interior car details will now feature if you're playing Gran Turismo in virtual reality.
The other good news is that the VR functionality is part of a free update, so you'll only need to spend on the hardware when it launches.
Keep up all the latest news on Gran Turismo 7 or check out the latest reveals in our Gran Turismo 7 car list and the Gran Turismo 7 track list. You can obviously buy Gran Turismo 7 from the PlayStation Store or pick up physical copies from retailers including Game and Amazon.