Three new performance race cars will be arriving in April 2023 with the new RaceRoom On The Edge Pack becoming availble.
The trio will include the Mazda RT-24P prototype designed and built in collaboration with Multimatic Motorsports to 2017 IMSA DPi regulations. Which means a carbon fibre monocoque containing a 2.0 litre turbo with 600hp, and a total weight of 930kg including the driver. Competing from 2017 until 2021, it won at Daytona, Sebring, Watkins Glen, Canadian Tyre Motorsport Park, Road Atlanta and Elkhart Lake.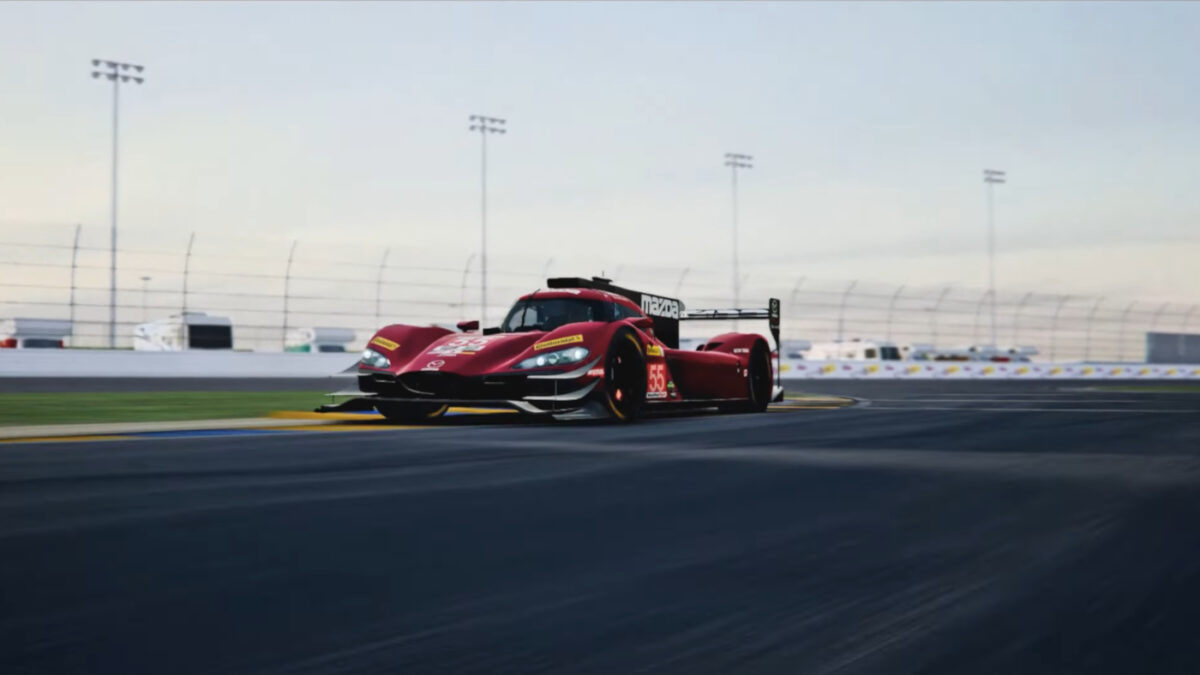 Also included will be the McLaren 570S GT4, joining the 7 examples already represented in RaceRoom's GTR4 class. And bringing the 3.8 litre twin-turbocharged McLaren V8, seven speed gearbox, a carbon-fibre monocell chassis and more since it was introduced in 2016.
And completing the new additions will be the KTM X-Bow GT2, joining the GT4 model in the sim. Once again featuring monocoque construction, 600hp comes via an Audi 2.5 litre TFSI engine, a dry weight of 1048kg, and rear wheel drive. Along with OZ wheels, an Akrapovic exhaust, Sachs suspension and a full carbon rear wing. It'll fit with the existing Audi R8 LMS GT2 and 911 GT2 RS Clubsport.
The new RaceRoom On The edge pack follows on from the Drivers Pack released at the end of 2022, which contained four cars more suited to someone starting out in real or simulated track driving. So while the McLaren and KTM might be driven by 'gentleman' sportscar racers, they're going to push you a bit harder.
You can download Raceroom Racing Experience on the PC for free via Steam. Some additional content is available via Steam, but everything can be purchased via the official game store.
Keep up with all the latest RaceRoom news, updates and eSports articles, here. And check everything available for free and via paid DLC with our RaceRoom car list, and RaceRoom track list.