Licensed sim racing hardware always seems to be popular, and one partnership seems set to continue with the Thrustmaster T818 Ferrari SF1000 Simulator announced. The direct drive wheelbase follows other tie-ins, including the Ferrari SF1000 Formula Wheel launched in 2021, the wooden 250 GTO wheel to celebrate the 55th annversary of the iconic sports car, and more.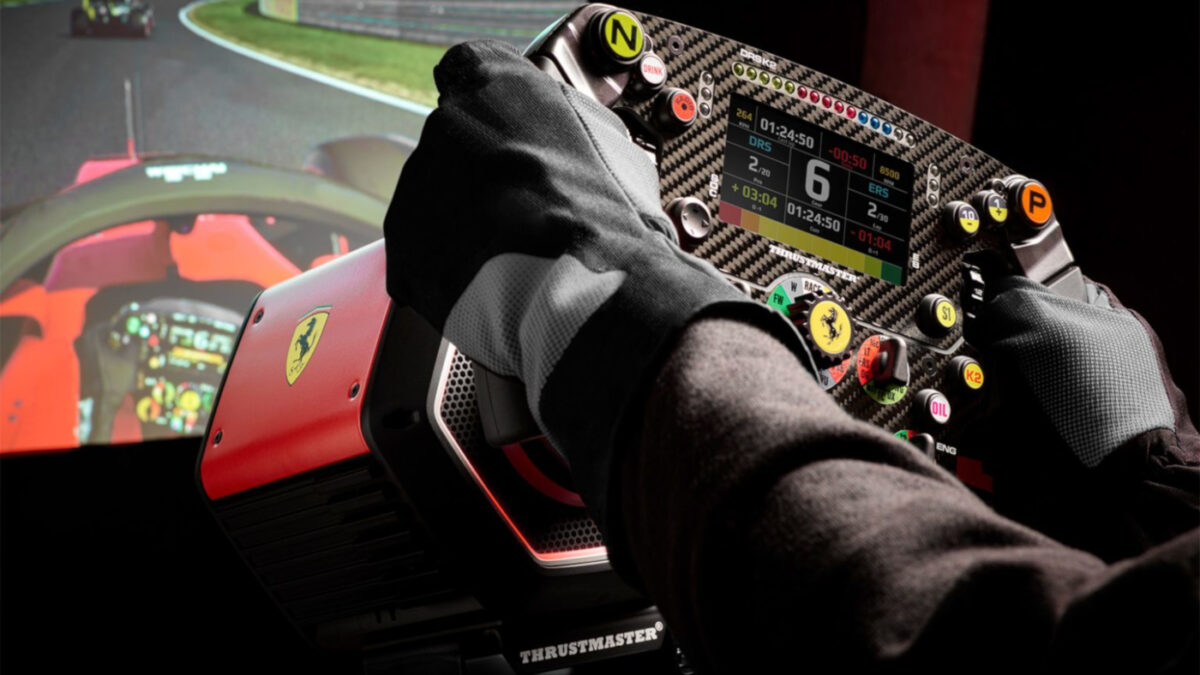 The latest addition is the officially licensed version of the T818 direct drive wheel which launched at the end of 2022, with prices starting from £599.99. But if you want the Rosso Corsa metal plates and Scuderia Ferrari logo, you'll need to spend a little more, as it's packaged with the Formula wheel, and prices start at £999.99 ($1,099.99 / €1,099.99) before you add pedals or any other accessories. But it does also include the Desk Mounting Kit (Normally £44.99) if you're not adding it to a sim racing cockpit, which means you're paying about £5 to display your Tifosi credentials on your wheelbase as well as the steering wheel.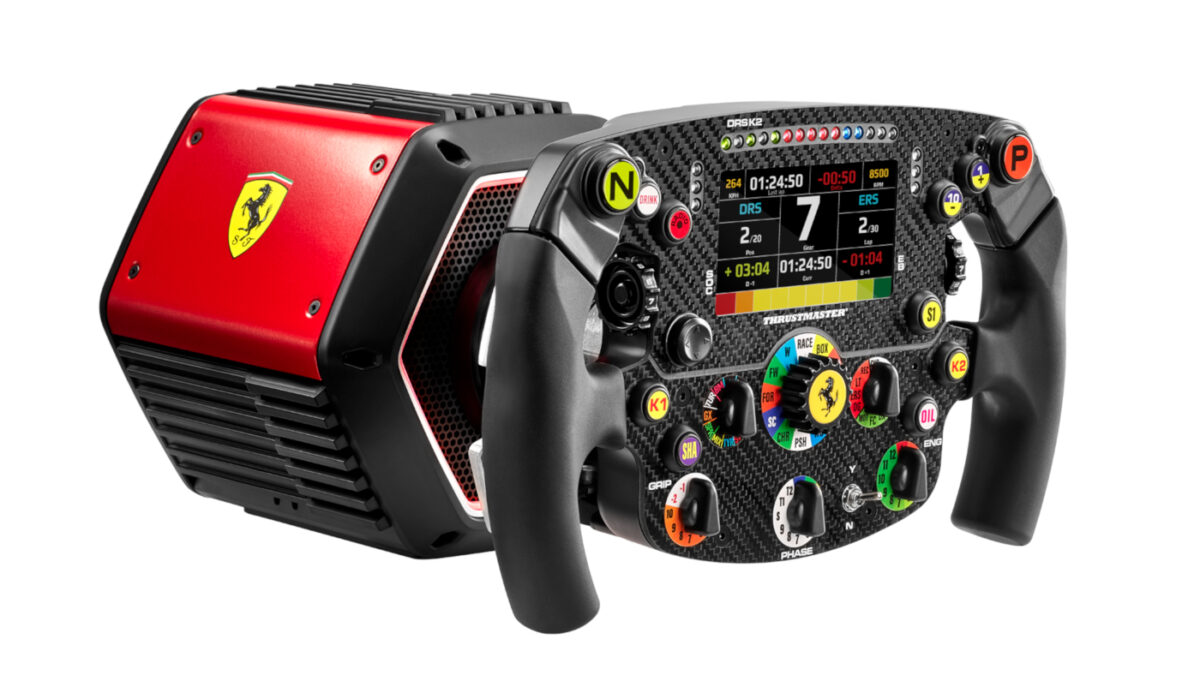 The functionality of the Ferrari wheel and base bundle isn't any different, but if you're a fan who was considering either product, it's not a bad deal. The T818 provides 10Nm of torque, while the wheel includes a 4.3 inch (109mm) display, 25 buttons including 7 encoders, and a carbon fibre faceplate.
Pre-orders and official launch dates vary depending on where you're located;
Europe — Preorders: May 15 | Official launch: June 14
Australia — Preorders: June 5 | Official launch: July 5
North America and United Kingdom — Preorders: June 12 | Official launch: July 12
Rest of the world: 2023
You can check out more on the Thrustmaster sim racing range here, or all of our sim racing wheel and pedals news, here. And if you're just starting out, take a look at our guide to the best sim racing wheels for beginners, here.