Overhead racing games have evolved a lot over recent years, as they allow smaller developers to provude titles with surprisingly detailed physics and handling. And that continues as the Speedway Ringer Open Beta is available now for free via Steam.
Developer Bryan Blackford has wanted to develop a racing game for decades, and has made amazing progress to achieve his dream in the last 12 months. That includes creating a title which currently has seven short tracks and plans to potential add more in the future, and they all feature dynamic changes to the track grip, meaning you'll have to adjust your driving line to take advantage of the optimal route around each oval.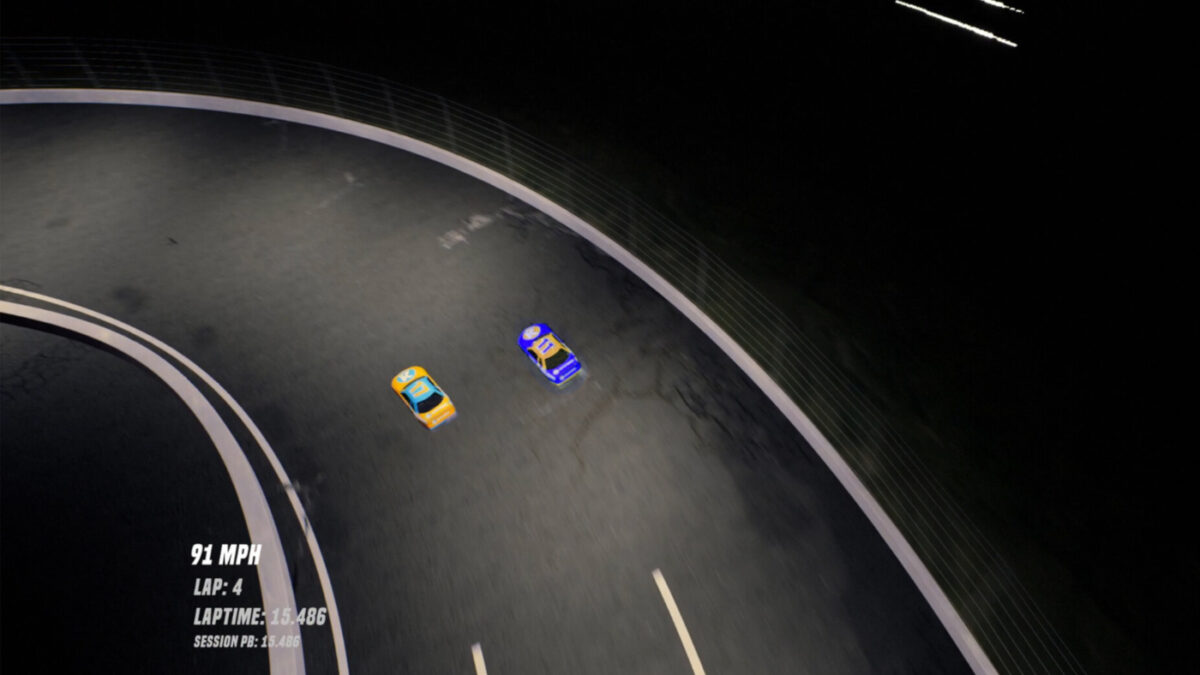 To try the game out for yourself, you just need to grab the 3.2GB download via Steam, and it's recommended to drive via an Xbox controller rather than a full sim rig right now. And in less than 24 hours after making the Beta available, Bryan has already released Speedway Ringer V1.592 Patch which means players are less likely to make a jump start at the beginning of a race, and has also added paint schemes to the game.
Obviously, you might need to be a little more forgiving when it comes to bugs, issues and the user interface when you're trying out a beta release from an indie developer. But as we've seen from other titles, such as Art of Rally, Circuit Superstars, and Super Woden GP, if the handling and racing action is fun, then overhead racers can attract a good player base of casual and more hardcore fans.
And while he hasn't got a long history as a developer, Blackford does have the experience of competing in the iRacing eNASCAR and Oval Pro series for many years, with top 10 championship finishes over the years.
You can find Speedway Ringer for the PC via Steam. And keep up with all the latest Speedway Ringer news, updates and DLC, here.