With a new update arriving this week, the traditional teaser image has confirmed the four cars coming to Gran Turismo 7 on April 27, 2023 in the next patch.
As previously reported, the Honda and Toyota-engined 2023 Super Formula open wheel cars will be arriving, with both versions using a Dallara SF23 chassis. Which could mean some related events and competitions for the future, as a new partnership was recently announced between series organisers Japan Race Promotion (JRP), and Gran Turismo developers Polyphony Digital.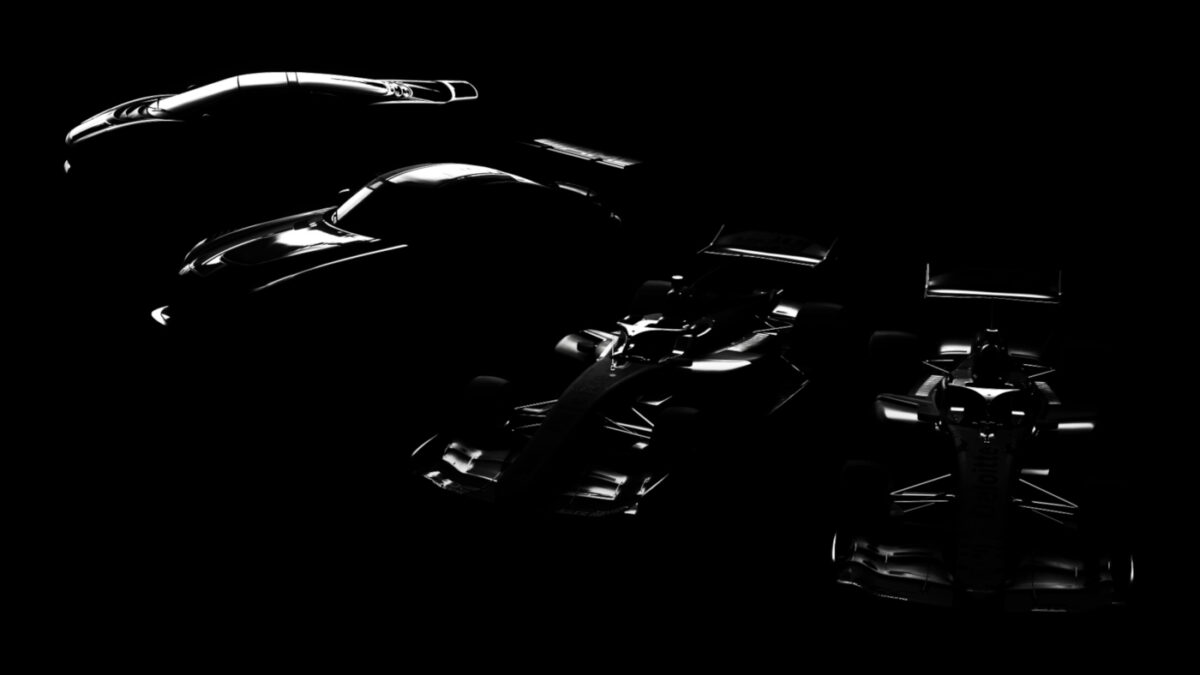 And the silhouette image shared by Kazunori Yamauchi is even light enough to make out the White Tiger and Red Tiger liveries, along with sponsor names.
But that leaves two other cars to identify, which isn't a particularly difficult challenge this time around.
Mainly because the iconic shape of the Jaguar XJ220 is recognisable in the top left. As a concept car with a V12 and all-wheel drive, it was incredibly popular, but by the time of production, it was been switched to a 542bhp twin-turbo 3.5 litre V6, and to rear weel drive.
That didn't impact straight line performance, as the XJ220 became the fastest standard production car around, until 1998. And for the majority of people who didn't have £470,000 to spend, it just looked amazingly cool.
Sadly, launching during a time of economic recession and changing specifications after deposits were made by around 1,500 potential buyers meant that just 275 cars ended up being produced, and the final car was sold in 1997 for just £127,550. Ironically, buying one now would set you back more than £400,000.
And to compound the misery, a Jaguar XJ220-C was disqualified after winning the GT class in the 1993 24 Hours of Le Mans, as the car driven by David Coulthard, David Brabham and John Nielsen was running without catalytic converters. And after winning an appeal, it was then deemed not to have been lodged in time. All of which has left the Jaguar overshadowed by the McLaren F1 of the same period…
The other new car, with AMG clearly visible on the rear wing, is the Mercedes-AMG GT3 Evo, which is the latest version of the car competing around the world in the GT World Challenge and Japanese Super GT series.
It's recognisable to race fans having been introduced in 2015, with the most notable update in 202, but still using the 550hp 6.2 litre V8 engine.
There's no news on any other changes arriving in the patch yet, but we do know the game will be offline on April 27th, 2023 from 6-8am UTC or 7-9am BST.
Keep up all the latest news on Gran Turismo 7 or check out the latest reveals in our Gran Turismo 7 car list and the Gran Turismo 7 track list. You can obviously buy Gran Turismo 7 from the PlayStation Store or pick up physical copies from retailers including Game and Amazon.