Recently released figures have demonstrated the World of Outlaws: Dirt Racing success for Monster Games and iRacing. The first title to be released after the developers were acquired by the sim racing platform back in January 2022, things seem to have gone well since the September 2022 release of the game.
Currently available for the Xbox One, Xbox Series X\S, PlayStation 4 and PlayStation 5, racers have apparently competed in more than 2.2 million multiplayer races, which are more than the three previous releases from Monster Games, combined. It's worth pointing out, those titles were SRX: The Game, Tony Stewart's All American Racing, and Tony Stewart's Sprint Car Racing, so probably didn't have the biggest widespread appeal, but World of Outlaws has also set new all-time records for peak users, which presumably includes the NASCAR Heat games which the developer worked on (the last title was NASCAR Heat 4 before it was taken over by publisher 704 Games, who were then acquired by Motorsport Games).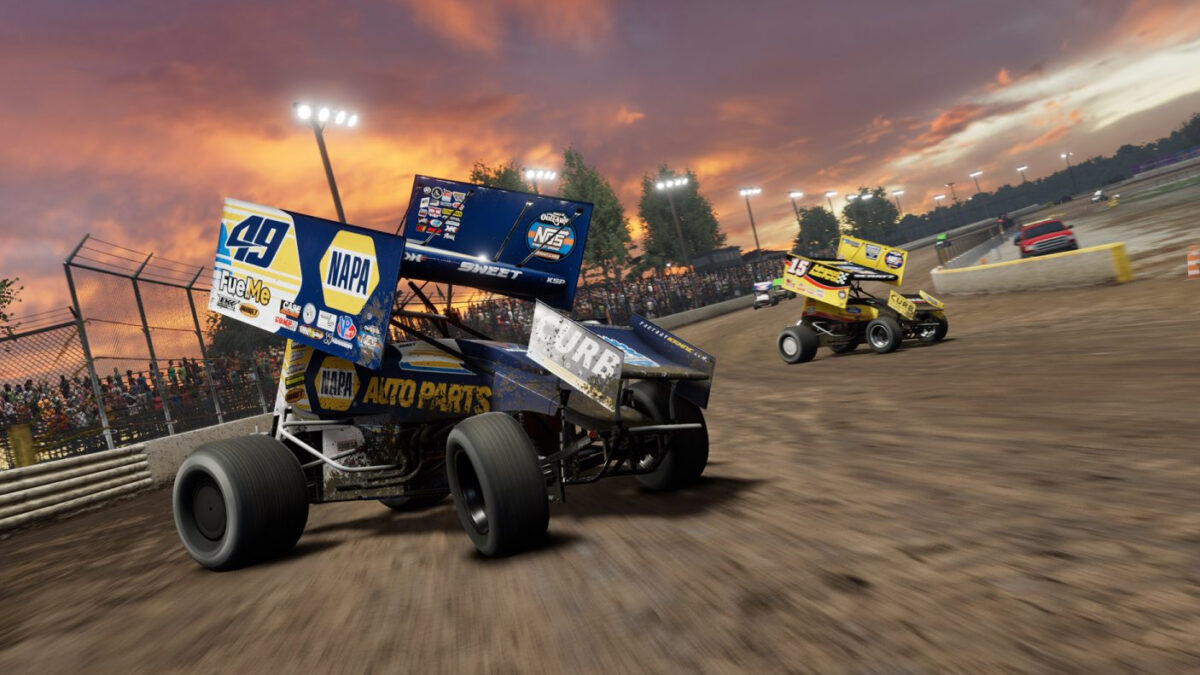 A bigger sign of success may be the upcoming release on the Nintendo Switch, along with 'extensive' 2023 Season Update. The paid DLC will add a new series and three further circuits, along with updated drivers and liveries. So far, World of Outlaws: Dirt Racing also boasts an average rating over 4.5 stars, which suggests a pretty good reception from most players.
iRacing have also announced that ExoCross will be coming to both PC and consoles in Autumn 2023 developed by their other acquired studio, Orontes Games (it was previously titled DRAG Outer Zones on the PC). So it seems that iRacing plans to continue building the new console side of their business.
World of Outlaws: Dirt Racing is available for the Xbox One and Xbox Series X|S via the Microsoft Store, or the PS4 and PS5 via the PlayStation Store. And you can keep up with all the latest World of Outlaws: Dirt Racing news, updates and DLC, here. Or check out the full track list, here.