While we wait for updates on a licensed British Touring Car Championship game, the full field is now available as rFactor 2 adds the Cupra Leon and 2023 BTCC liveries.
The Team HARD Cupra Leon was the final car required, with a 350+bhp 2-litre turbo-charged direct injection engine, 'fly by wire' throttle control and an Xtrac six speed sequential gearbox. The Cupra Leon Competicion has been run by the team since 2021, currently with six drivers under different sponsors, and they are Dexter Patterson, Jade edrwads, Bobby Thompson, Dan Lloyd, Nicolas Hamilton and Jack Butel.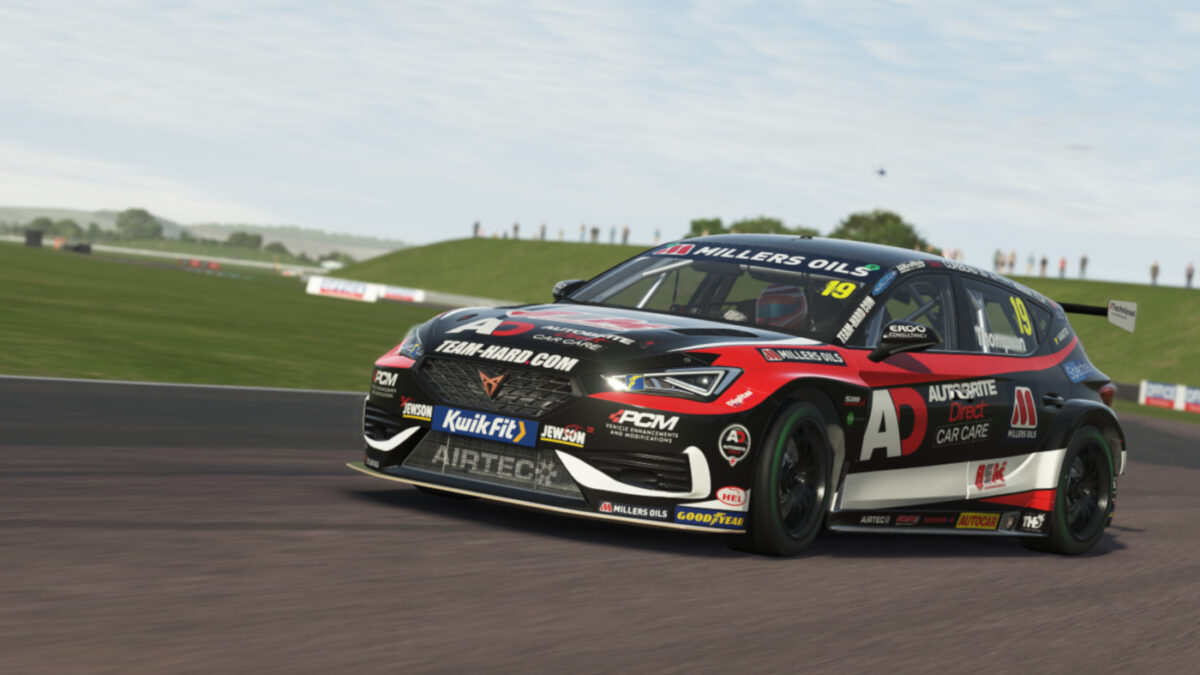 You can purchase the Cupra Leon as individual DLC via Steam, here for £4.33. Also available is the BTCC Complete Pack which includes all eight cars and liveries from 2021 to 2023 for £17.35, here. Or the BTCC Total pack which then adds four British racing circuits, with Brands Hatch, Donington Park, Croft and Thruxton, which costs £26.02, here.
And as part of these launches, the 2023 drivers and liveries have also been made available. As well as being included if you purchase BTCC content now, previous owners will be gifted the latest paint schemes for any cars they already own.
The only downside is that the official content for the racing sim currently doesn't include Oulton Park, Knockhill or Silverstone to complete the current racing calendar, which the latter circuit removed from sale at the end of 2022 due to licensing issues.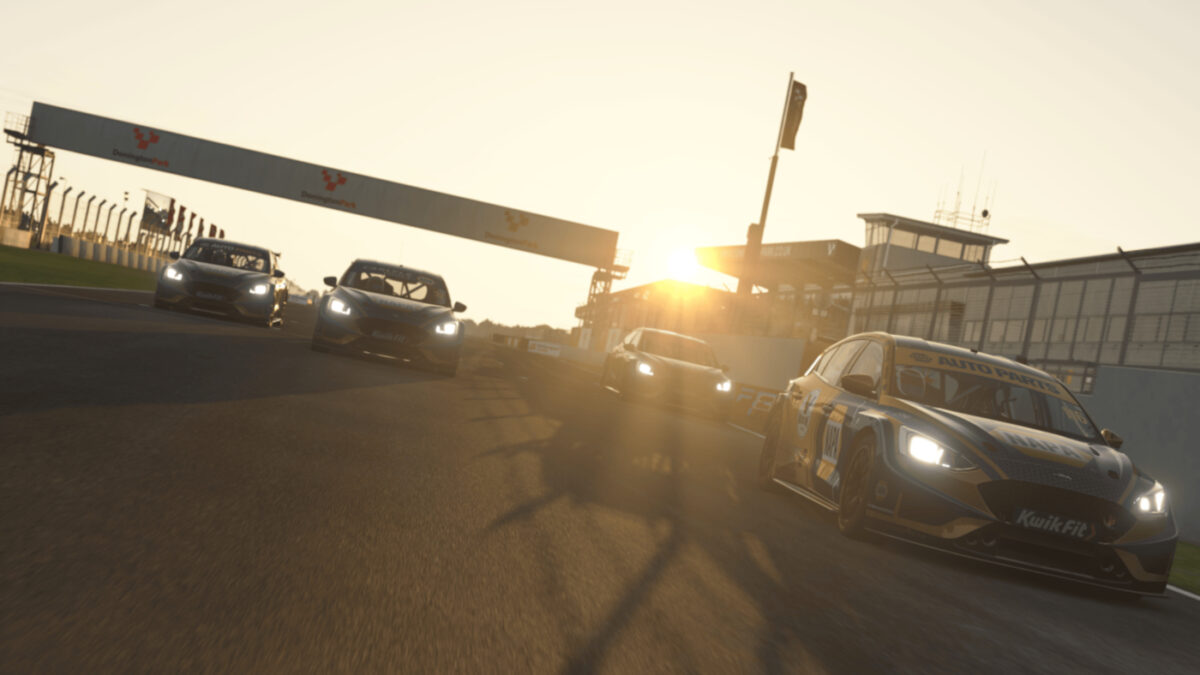 And there's also a small hotfix update which adds AI antiroll and the current paintjobs for the BTCC field, along with some small tweaks for the Brabham BT44 V2.64, Chevrolet Corvette C8.R GTE V3.13, and Vanwall Vandervell LMH V1.31.
rFactor 2 Hotfix Change Log:
Brabham BT44 v2.64
Added PBR materials
Fixed drivers toes sticking out of car
BMW 330i M Sport BTCC v1.63
Added 2023 teams
Added AI antiroll
Fixed visual damage
Chevrolet Corvette C8.R GTE v3.13
Fix for negative VolumeFract values resulting in fuel regeneration when off-throttle
Hyundai i30 Fastback N Performance BTCC v1.61
Added 2023 teams
Added AI antiroll
Honda Civic Type R BTCC v1.61
Added 2023 teams
Added AI antiroll
Ford Focus ST BTCC v1.61
Added 2023 teams
Added AI antiroll
Infiniti Q50 V37 BTCC v1.61
Toyota Corolla GR Sport BTCC v1.61
Added 2023 teams
Added AI antiroll
Vauxhall Astra BTCC v1.61
Added 2023 teams
Added AI antiroll
Vanwall Vandervell LMH v1.31
Added Michelin tires
Updated fuel consumption
Modified gear ratios to be the same as the homologated ones
Keep up with all the latest rFactor 2 updates and news, here. Or check out the full rFactor 2 car list, and the rFactor 2 track list. Along with downloading the demo version for free via Steam, or buying rFactor 2 for the PC.