Two of the biggest changes in iRacing are the new tyre and damage models being introduced across the racing simulation. And you'll want to check out the video of the new NASCAR K&N damage model to see how far they're taking it.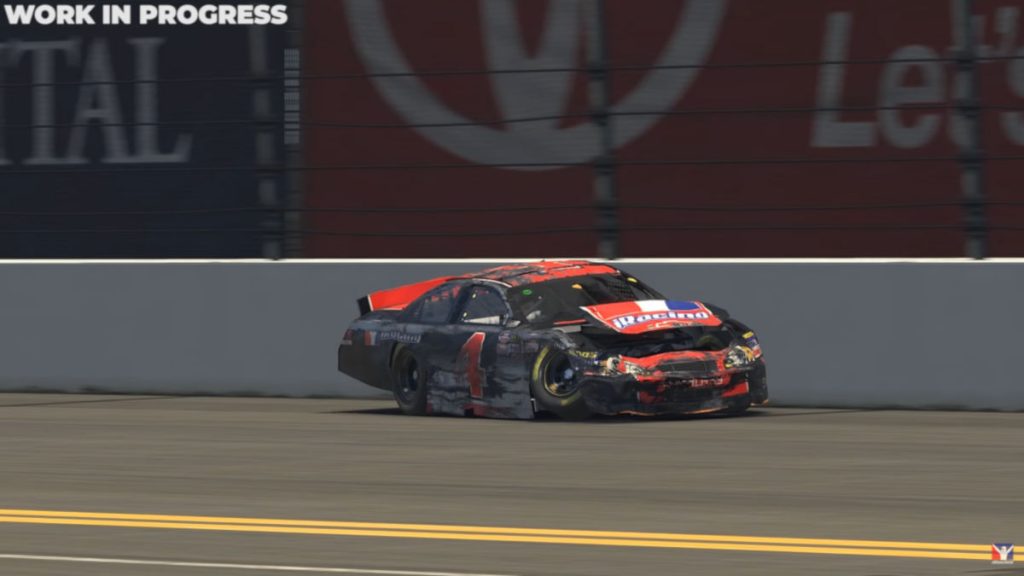 The video includes plenty of examples demonstrating how crashes will be handled in the new build of the game. And with accidents and repairs such a big part of the race series, and NASCAR such a popular choice in iRacing, it's going to be a big thing when it's released.
The new damage model will be coming to the iRacing NASCAR K&N car in the Season 2 build, which will arrive in early March 2020.
See the new NASCAR K&N damage model in action:
It follows the recent soft launch of a single-player AI mode for NASCAR in iRacing (Along with the Porsche 911 GT3, Skip Barber and Mazda MX-5s).
The new damage model was originally introduced to the Skip Barber series in 2019, along with an updated model of the Formula 2000 car. It's certainly added to the challenge of making the finish of each race, as well as providing for more exciting replays if you do get caught up in an accident.
Obviously the close racing of NASCAR and distances involved in the bigger events mean that managing damage and repairs plays a big factor in winning races, so it'll be really interesting to see how the new model affects race strategy.
If you fancy trying out iRacing, then you can sign up for a subscription to the virtual motorsport service here. New cars due for release this year include the BMW M4 GT and the Porsche 718 Cayman GT4 Clubsport MR. And you can see the full list of iRacing cars, here. Along with the rundown of every iRacing track currently available to race on.