There's a small but potentially pretty important list of updates and tweaks in Assetto Corsa Competizione Hotfixes 1.3.8 and 1.3.9, which are both available now.
The first hotfix from developers Kunos Simulazioni, 1.3.8, mainly tweaks the formation lap for private server events, including ghosting cars to avoid mishaps before the green flag actually drops.
But hotfix 1.3.9 could have a bigger effect on racing in Assetto Corsa Competizione, as it has 'a substantial improvement' to multiplayer collisions. Which is intended to improve close racing as contact should be more manageable.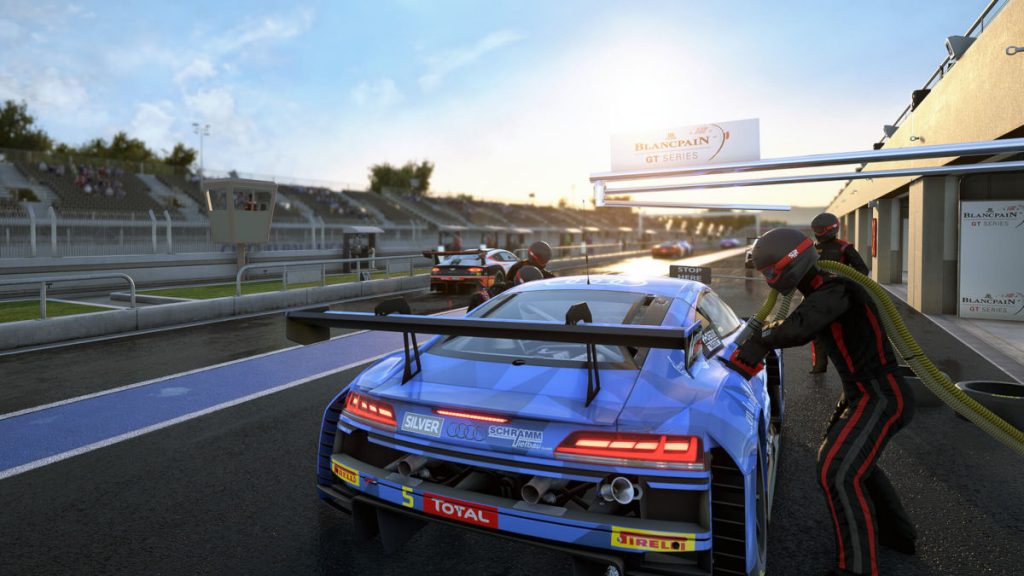 ACC Hotfix 1.3.8 Changelog:
Sponsorship related updates for the SRO eSports event.
All formation lap types now ghost cars during the formation lap until the green flag by design (only available for private servers).
Added event-specific formation lap types for private servers (4 and 5, please wait for updated server manual for more information).
Tolerance tweaks for the scripted formation type.
ACC Hotfix 1.3.9 Changelog:
Multiplayer collision model improvements.
Brings a substantial improvement in MP collisions, which will improve door-to-door racing with more reliable and grounded contact physics
We'll have to wait and see how the multiplayer improvements affect contact between cars to judge whether it's made it easier to manage close racing without any odd effects from collisions. But the aim of the hotfix seems a sensible one.
If you don't own Assetto Corsa, you can buy it now from Steam for the PC, along with the Intercontinental GT Pack. The Xbox One and PlayStation 4 versions of the game recently announced for release on Tuesday, June 23rd, 2020 are still on schedule as far as we know.
If you pre-order Assetto Corsa Competizione now for the PS4 or Xbox One, then you will get the Intercontinental GT Pack DLC for free, which adds four additional circuits to the game and allows you to visit every venue on the Intercontinental GT series calendar.