After adding a substantial number of new cars and two tracks in their last update, Reiza Studios have made Automobilista 2 Hotfix 1.0.4.1 available with more than just fixes for the new content.
You might expect some tweaks are required when new cars are initially added to a racing sim, and that's the case with physics revisions and fixes for the M1 Procar, 1965 Mini Cooper and Lotus 23.
But they've also included general improvements, various track upgrades, and some additional changes to cars previously included, as the Brazilian developer continues to refine and improve Automobilista 2.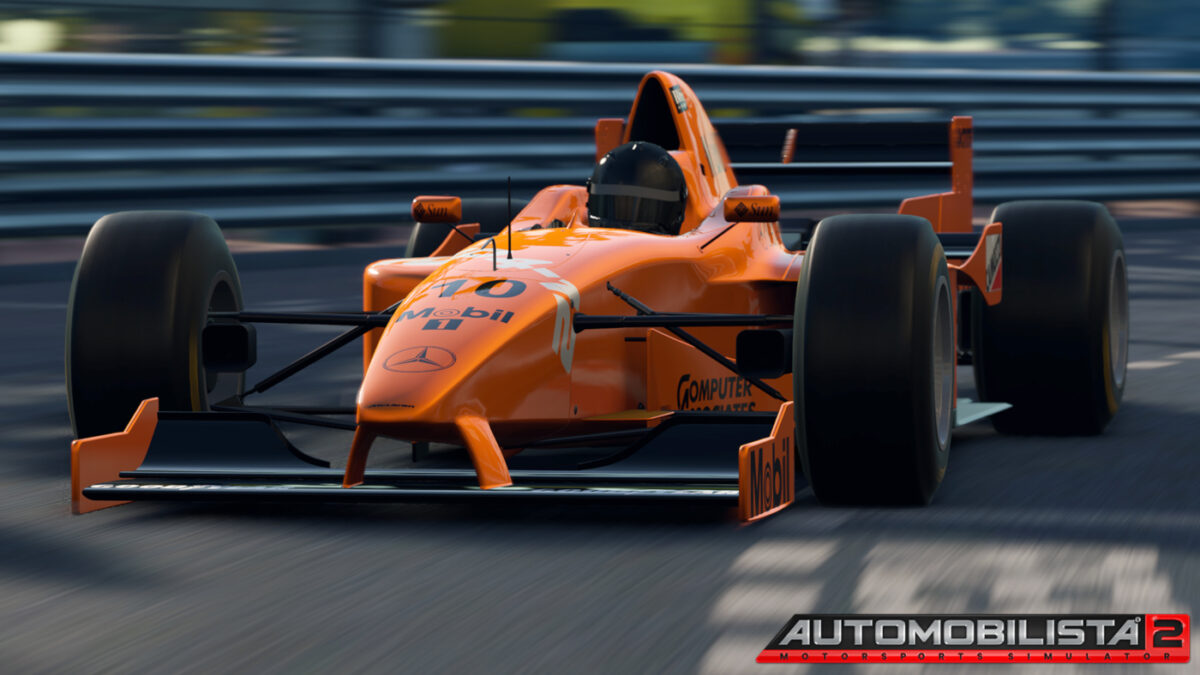 Automobilista 2 Hotfix 1.0.4.1 Changelog
GENERAL
Fixed camera jittering when in low head movement slider values
Fixed Time Trial leaderboards for BMW M1 Procar
UI & HUD
Fixed hover activation states on new Championship screen
Fixed incorrect vehicle information for cars added in v1.0.4.0
PHYSICS & AI
Revised physics & fixed various issues in initial release of M1 Procar, Group A, Mini JCW, Mini Austin 1965 & Lotus 23
Adjusted Group A & Procar tyre tread
Increased engine rev band for Group A cars to avoid triggering overreving bug
Fixed default tyre selection errors for Lotus 23, Mini 1965, Mini 2020
Adjusted engine inertia for Group A cars, Mini JCW 2020, Lancer R & RS, Puma P052
Revised Lotus 23 suspension geometry & fixed tire diameter
Callibrated AI for new series
AUDIO
Fixed bug with news car sounds overwhelming system and cutting off certain effects
TRACKS
Imola: Fixed broken pit door collision for door 8,9,10 (garage 15-20); Max AI participants changed from 29 to 31
Adelaide: Minor art & performance pass
Azure: Added "cheatblock" to pit lane track cut mesh.
Bathurst: Attempted fix to floating groove in the Cutting
Cascavel: Minor Art Pass; Updated AI paths
Added VR Cams for Cascais & Jerez
VEHICLES
Lotus 23: various graphical updates & fxies
Mini JCW 2020: fixed bonnet issue; updated liveries(removed plates and fixed numbers font)
Ultima Race: added dirt / damage effects + Dangling damaged parts
Stock Car 2020: Update Cruze liveries; added new Windshield banner
Corrected onboard camera positions for Lotus 23, Mini Austin 1965 & Mini JCW 2020
F3 (F309) – Revised and updated liveries for the whole grid including 4 new community skins
Added MetalMoro AJR Dirt/Damage effects + Detachable parts (all versions)
Automobilista 2 is available on Steam for the PC, along with the Ultimate Edition, the Season Pass bundle and the Silverstone and Hockenheim DLC track packs.
You can keep up with all the latest Automobilista 2 news, updates and DLC here. Or check our everything available already with our Automobilista 2 car list and Automobilista 2 track list.