Last updated on March 10th, 2021 at 08:37 pm
Progress is continuing on the motorcycle simulator due out on Steam Early Access in 2021. Along with frequent updates for the test build, there's a new TrackDayR YCF190 PitBike video released by Mad Cow to show the latest improvements to their game.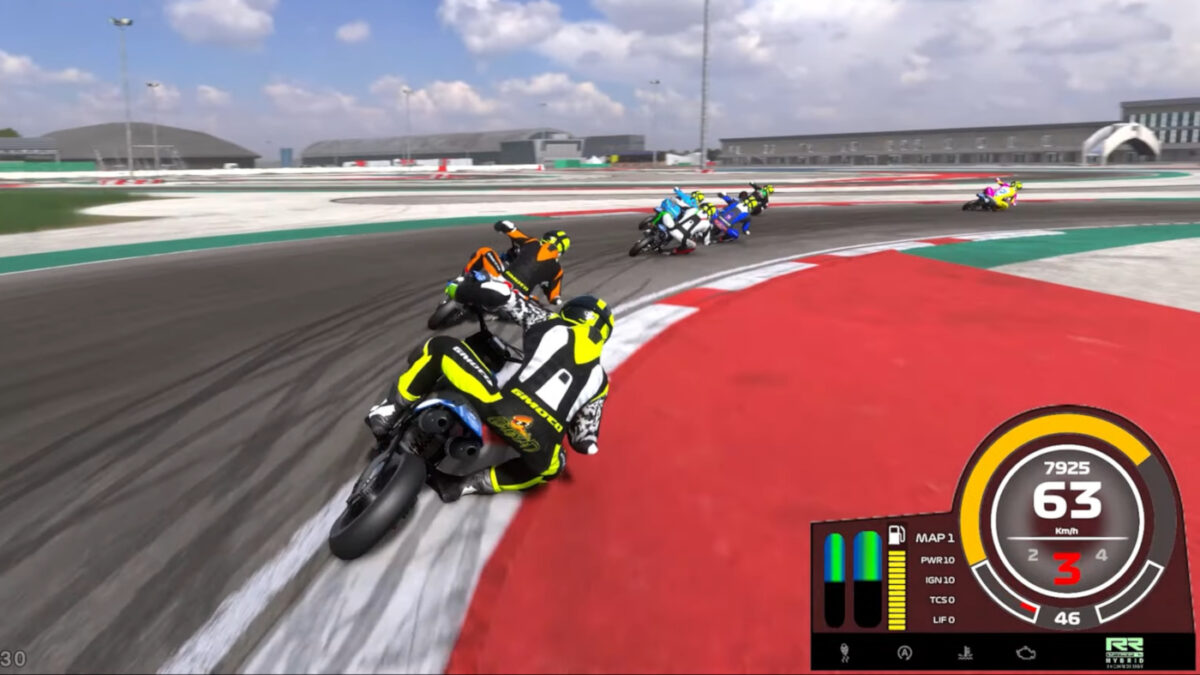 Along with the experience of racing normal motorcycles, one of the intriguing aspects of TrackDayR is the enthusiasm for including small capacity bikes and scooters.
Not only have many top MotoGP starts started out racing minimoto machines, but an increasing number of older riders are discovering the fun of taking minibikes out on kart tracks. And this video shows some of the TrackDayR testers racing the YCF190 pitbike at the Adria Karting Circuit.
YCF was founded by national pro motocross racer Yannick Coquard and technician Dimitri Bera to create a higher quality of pit bikes.
And the YCF Bigy 190 pit bike is one of the results, with a 190cc four stroke single cylinder petrol engine, four gears with an automatic clutch, and a weight of just around 89kg.
So plenty quick enough for fun on a kart track, and with a low seat height of 890mm, it'll more advanced pitbike riders and racers of any age. It's actually part of the firm's MX range, but fit some road tyres and you've got a handy mini supermoto.
And it's good to see more real world brands partnering with developers Mad Cow. So while the larger bikes may be inspired by real examples, the smaller machines come from real manufacturers including Ohvale, YCF and Polini.
TrackDayR is available to add to your Steam wishlist here. And you can keep up with all the latest TrackDayR news, updates and release details, here. You can also check out the full TrackDayR bikes list here, and the TrackDayR circuit list, here.