Kunos Simulazioni set a pretty high bar with the original PC version of ACC, releasing a pretty good racing sim and then following up with frequent updates and improvements. Now there's a new Assetto Corsa Competizione Console Edition Community Update from 505 Games to address some of the issues for console racers.
Which can only be a good thing for everyone. On one hand, console sim racers see frequent PC updates, features and DLC that takes a while to arrive on consoles. On the other 505 Games are working with more hardware restrictions and the console content marketplaces…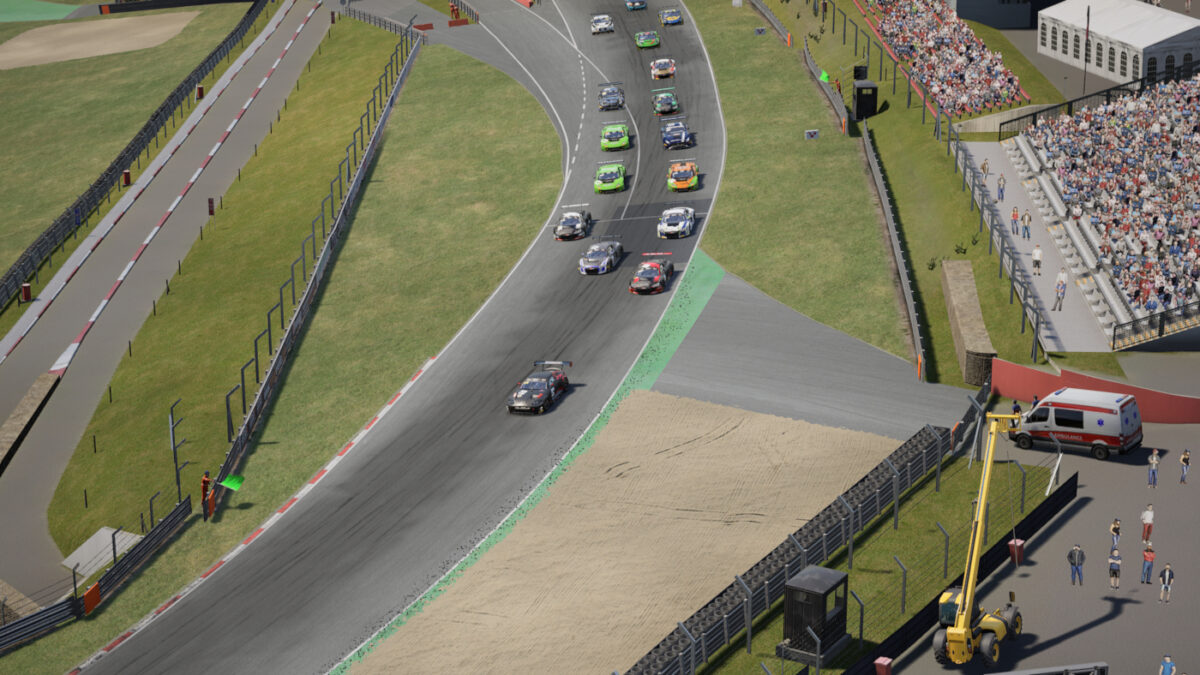 Hopefully issues like the recent problems with the 2020 GT World Challenge Pack DLC will encourage 505 Games to share more information with the console ACC players going forwards.
The update comes from Antonela Pounder, who is the Director of Global Community at 505 Games:
It's been a few days since the 2020 GT World Challenge Pack DLC launched on PlayStation 4 and Xbox One and now we've had chance to analyse the situation, today we want to take this opportunity to update you on what's going on behind the scenes and give you an insight into our plans going forward.
Let's get started.
Firstly, we want to apologise to all those who encountered issues after the launch of the 2020 GT World Challenge Pack DLC on console last week. Soon after the DLC dropped, it became apparent that there were problems, particularly around multiplayer. The development team behind the console edition of Assetto Corsa Competizione are working flat our behind the scenes to resolve the major issues reported by our community. Of course, this doesn't happen at the press of a button, but we're committed to resolving these issues so you can head back out on track as soon as possible. Right now, the biggest priority for the team is to resolve the problems surrounding multiplayer. We're also looking to tackle additional bugs that may affect gameplay and later down the line, we'll be reworking the Spectator mode to improve its stability.
We believe in full transparency, which is why we want to give you a full rundown of the issues we're addressing, as a priority:
Server-side fixes:
• Solve a bug where the rolling start never starts and the user is stuck with the controls locked during the race session
• Solving a bug where wheels not visible at distance during multiplayer
• Solving a bug where opponent cars during multiplayer are consistently displayed as stationary to other users
• Fixing a bug where the user falls out of world when trying to collide with an object in a multiplayer session
• Making the Imola circuit accessible to multiplayer races
Client-side fixes:
• Solve a bug where game crashes upon Completing 2nd Test Race in Career Mode
• Solve some sporadic random crashes when transitioning between main menu and sessions
• Solve a bug where title crashes after selecting the Ferrari Evo and changing game modes quickly after
• Solving a bug which makes no SFX audible when driving in the GT4 Mercedes
• fixing a bug where Championship Custom race lengths are not applied in ICGT Custom championship races
• Activating some race settings which were missing in Custom Championship session
We are also looking to include additional tweaks and minor bug fixes along the way. As always, your feedback is invaluable to us, so if you come across any issues, please report them here and our console team will investigate.
Please remember to be respectful in your feedback to us. We understand your frustrations, as gamers ourselves! It should go without saying; any trolling/harassment/insults aimed at our staff, partners and other players our will not be tolerated. Please respect one another, always! That aside, we want to take this opportunity to thank all those sim racers that have stuck with us on this journey and continue to support and encourage us. We are immensely grateful to have such a passionate community on board and hope! Looking ahead, we are excited to be bringing the British GT Pack DLC to console at a later date. More on that soon!
In the meantime, we'll keep on pushing behind the scenes and update you all when we have more info on fixes!
Take care and see you trackside.
If you want to keep up with all the latest Assetto Corsa Competizione news and updates for PC and console editions, it's all right here. Along with every piece of content available in our Assetto Corsa Competizione Car List, and Assetto Corsa Competizione Track List.
Assetto Corsa Competizione is available as a digital download for the PC via Steam, the Xbox One via the Microsoft Store and the PS4 via the PlayStation Store. Or as a physical edition from Game or Amazon. The Assetto Corsa Competizione 2020 GT World Challenge DLC is available on Steam, the Microsoft Store, and the PlayStation Store. It's £7.99 for the PC and Xbox One, and £7.39 for the PS4.