Something for motorcycle fans to look forward to this month as MadCow share a confirmed TrackDayR Steam Early Access date and trailer. The initial release of the game formally titled Bike Sim Experience will be on March 17, 2021, with a first year roadmap and content plan also shared by the development team.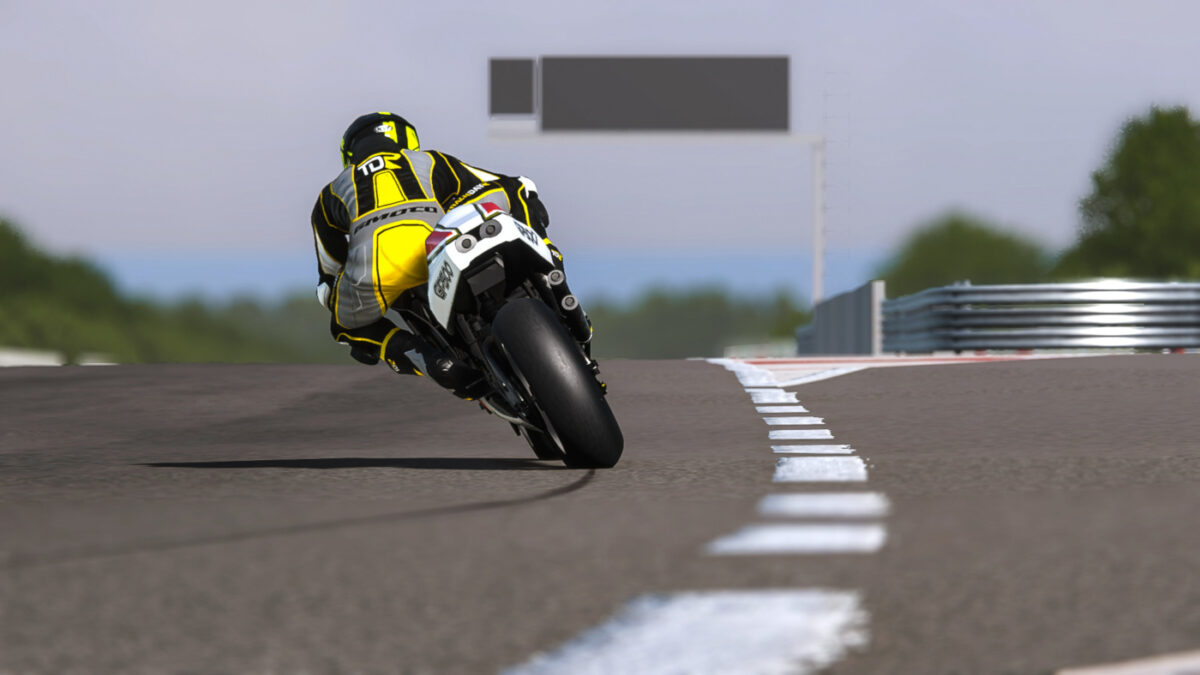 TrackDayR is interesting for a number of reasons, including the fact it's come from a small three-man Italian team who obviously love two wheels. Along with the stated commitment to a game with maximum realism, which can still work on a normal joypad controller, there's the inclusion of smaller capacity machines including official Ohvale bikes, Polini scooters and YCF pitbikes to enjoy. Along with four kart tracks to race them on.
The first TrackDayR Steam Early Access release will include an offline trackday experience, and the TimeAttackR Mode with global leaderboards, smaller capacity bikes and a fictional SSP 675R, and the first four circuits. Plus it will also include a Photomode, basic Garage and Track modding.
But already promised are a multiplayer mode, single races against AI players, special events and endurance racers, plus a spectator mode. And along with more fictional bikes from 300-1000cc and Polinis will be a 'Prototype 500 2 stroke' which is surely going to have been inspired by classic 500cc Grand Prix machinery. Which means a tiny power band and a good chance of highsiding multipler times each race.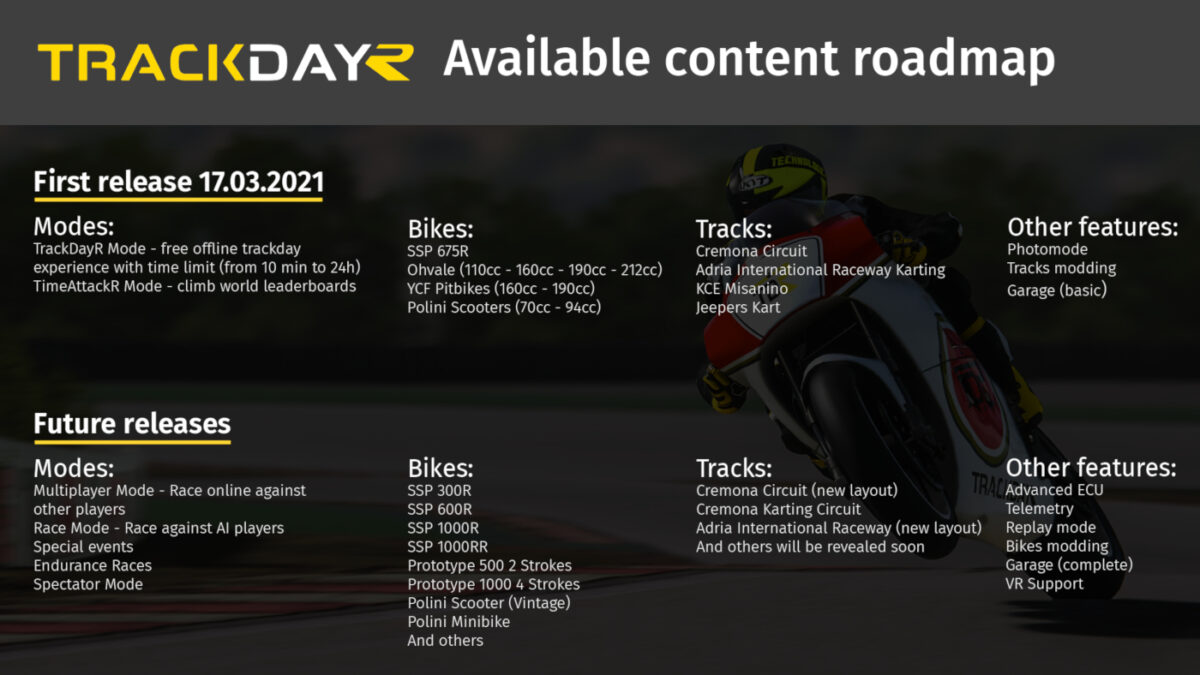 There's also a schedule for releases, occuring roughly once a month until the end of 2021. It also revealed the price will be £19.49 with a 10% discount for the first week.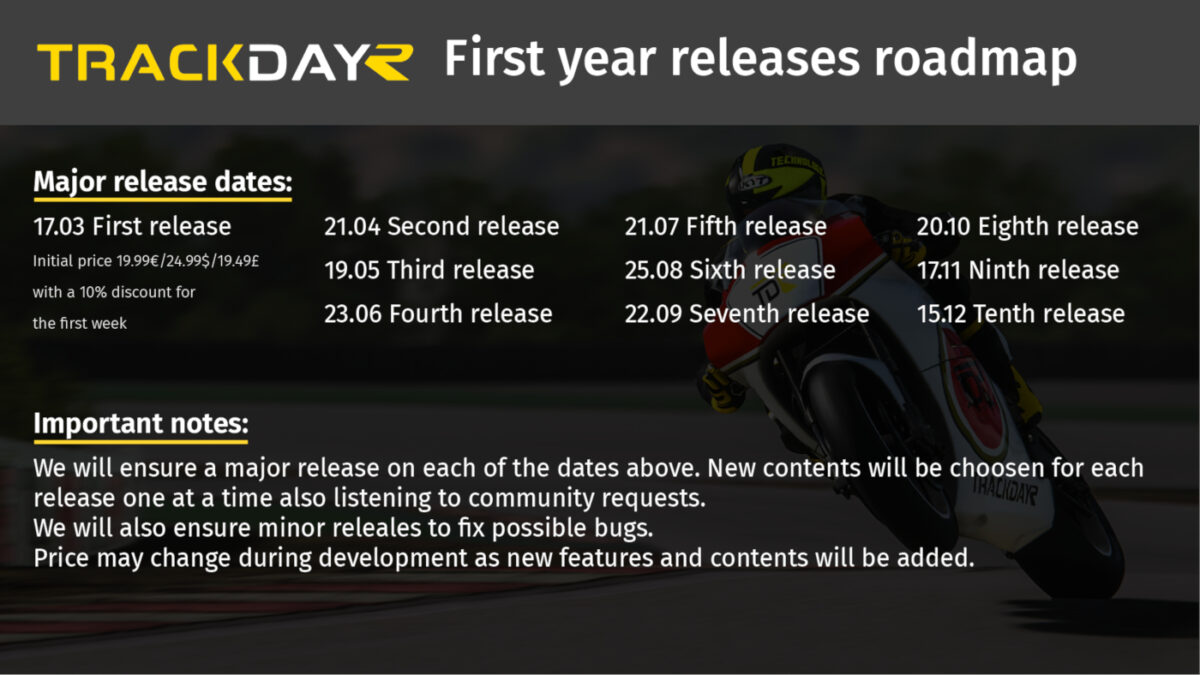 So TrackDayR will be released on Steam Early Access for the PC on March 17th, 2021 for £19.99. And with just a few days to wait, you can add it to your Steam wishlist here. And you can keep up with all the latest TrackDayR news, updates and release details, here. You can also check out the full TrackDayR bikes list here, and the TrackDayR circuit list, here.