Reiza Studios have added the Stock Car 2021 series, along with a variety more fixes and improvements to their latest big content update, with Automobilista 2 Hotfix V1.1.2.5 released.
Along with the new car, there are more tweaks to general sim physics, and specific cars, and to the support for the Logitech G923 TrueForce wheel. The SprintRace, Porsche 911 GT1 and McLaren F1 LM also get sound improvements, and both Silverstone and Cascais tracks have had minor art and performance optimisation.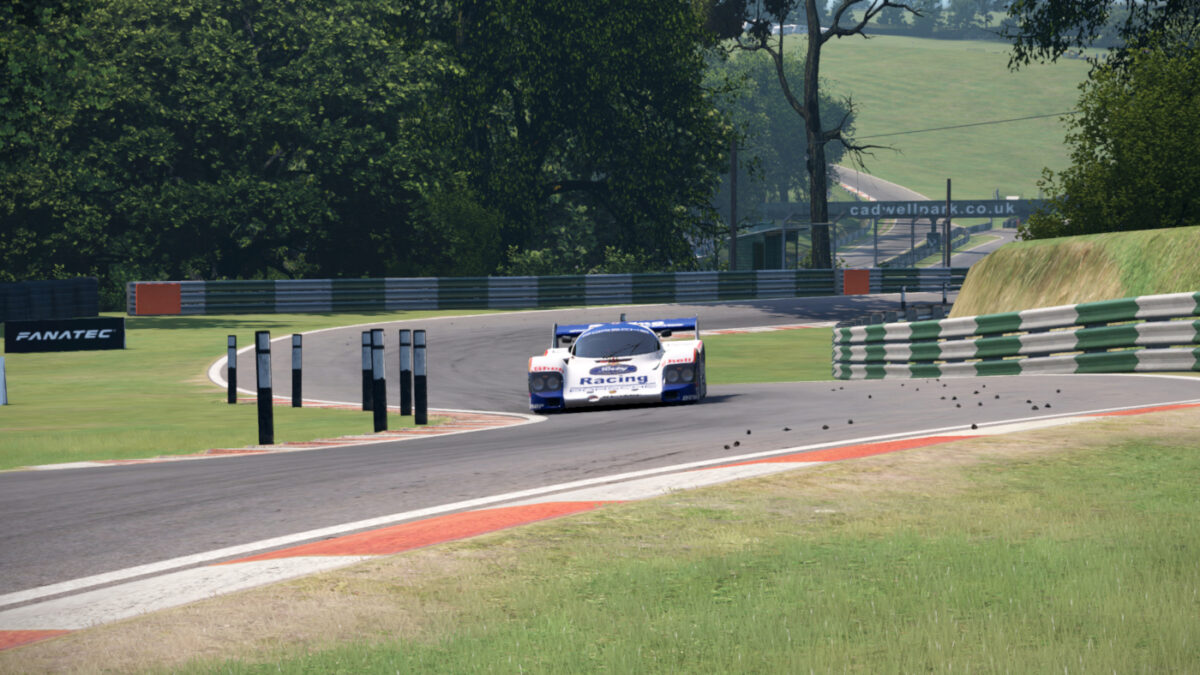 Automobilista 2 Hotfix V1.1.2.5 Changelog:
CONTENT
Added Stock Car 2021 series
UI & HUD
Fixed AI name occasionally disappearing from list in session timing board
Fixed name text being partially clipped in session timing board
Added missing DRS on trackmaps of circuits featuring DRS zones (Azure, Hockenheim, Imola, Kansai, Montreal, Nurburgring, Silverstone, Spa-Francorchamps, Spielberg)
PHYSICS & FFB
Further tweaks and cleanup of new TrueForce device and Logitech sdk support
Added pneumatic trail, caster trail, rar wheels forces as customizable variables FFB script
Fixed in-session per vehicle FFB adjustments not being maintained when restarting a sessionRevised F-Retro tires
Minor tire tread adjustments for F-Vintage, F-Trainer, GT3, P1, intermediate & wet compounds
Initial pass on tire wear revisions for various compounds (WIP)
Adjusted splitter / Front Wing height sensitivity for Group A, F-Vintage, F-Classic, Copa Classic, Hot Cars, Ginetta G58, Camaro GT4R, F-Trainer, Superkart, ARC Camaro
Corrected error on Opala differentials introduced in the previous build which led to it not being fully open
Adjusted Ginetta G58 damper rates
Adjusted pneumatic trail for Porsches & F-Vintages
Reduced pitch & yaw sensitivity for Group C cars
Adjusted Procar default rear ARB & clutch setting
Minor timing adjustments to F-Ultimate gearbox
AI
Further callibration of AI wet weather performance
Further customized AI brake distance offsets per car
Minor Bathurst AI Grip adjustments
AUDIO
Updated SprintRace transmission whine
Updated Porsche 911 GT1 engine & turbo sound
Updated McLaren F1 LM: engine sound
TRACKS
Cascais: Minor art & performance pass
Silverstone: Minor art & performance pass
Added VR trackside cams to Snetterton 300 & VIR Full
Added rainblockers to indoor section of Speedland kart layouts
Updated trackside ads for Interlagos & Goiania
VEHICLES
Super V8: Fixed incorrect team names
Stock Corolla: Fixed Brake disc visual glitch
Omega StockCar: Fixed the RF wheel arch edge loops
Fixed base windscreen textures to fix white windscreen problem on some cars when users turn on livery overrides
Automobilista 2 is available on Steam for the PC, along with the Ultimate Edition, the Season Pass bundle and the Spa, Silverstone, Nurburgring and Hockenheim DLC track packs.
You can keep up with all the latest Automobilista 2 news, updates and DLC here. Or check out everything available already with our Automobilista 2 car list and Automobilista 2 track list.