You could be sim racing one of the most unique cars in Formula 1 history, with the Brabham BT46 fan car teased for Automobilista 2. The hint came in a tweet from Reiza Studios which included a group of classic F1 cars, which make up the F-Retro Gen 2 class in the game. And it follows the release of the Lotus 79 which raced against it during the 1978 F1 season.
You can make out the fan on the back of the second car in the picture. The Brabham BT46 was designed by Gordon Murray for the team, which was owned by Bernie Ecclestone at the time. And the fan came after consultant engineer David Cox to solve a lack of cooling for the car. But it also generated a huge amount of downforce by extracting air from beneath the car, making it competitive against the dominant ground effect Lotus 79. And exploiting a legal loophole in the rules.
The fan version of the Brabham BT46 raced only once in the 1978 Swedish Grand Prix at Anderstorp. Drivers Niki Lauda and John Watson qualified second and third, apparently trying to avoid drawing attention by taking pole position. In the race, Lauda took the win by 34.6 seconds. And the car produced so much downforce, he could simply accelerate over oil dropped by a backmarker while everyone else had to slow down.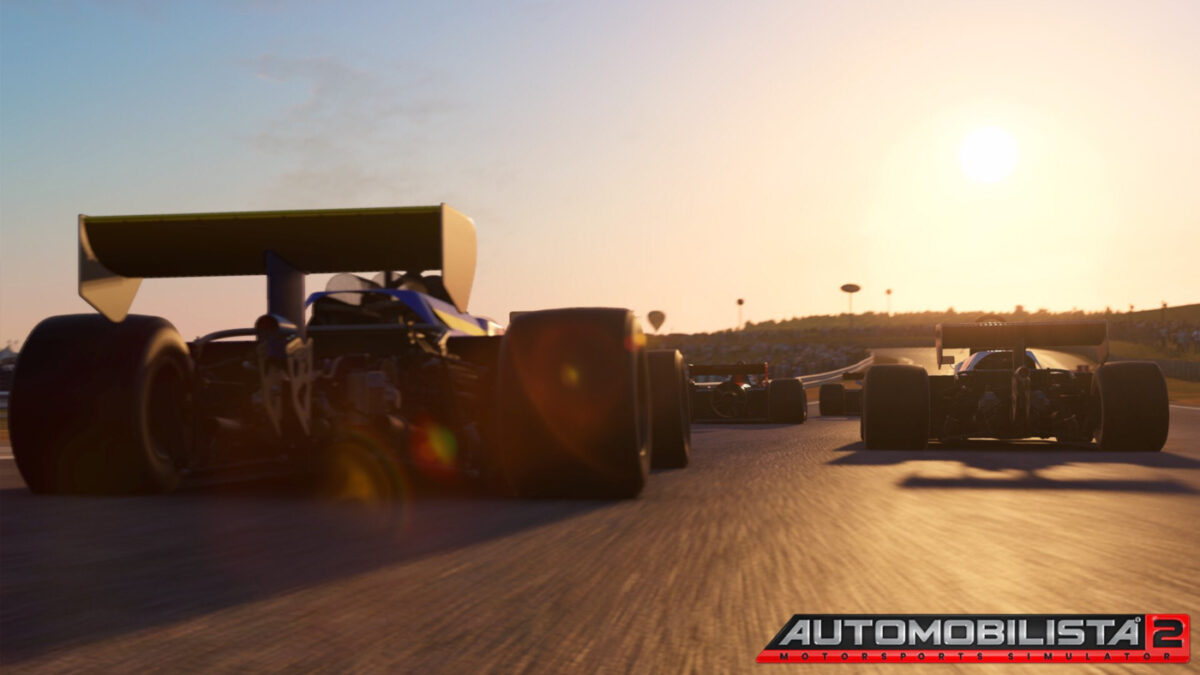 As you might expect, other F1 teams complained. Although the FIA ruled it could run for the remainder of the season, team owner Bernie Ecclestone withdrew it. As the chief executive of the Formula One Constructor's Association in the same year, Ecclestone wanted to ensure the group stayed together.
As such a unique car, it's great to see the Brabham BT46 fan car teased for Automobilista 2, and it suggests an update could be on the way shortly. AMS 2 really excels as a driving sim allowing you to try some different cars and tracks, so adding an F1 car which only ran for a single race fits well with the strengths of the game. Although it will provide a bit of a challenge for Reiza Studios in balancing the class for racing against the AI, or in online multiplayer, if the fan actually works as it did in real life.
Automobilista 2 is available on Steam for the PC, along with the Ultimate Edition, the Season Pass bundle and the Spa, Silverstone, Nurburgring and Hockenheim DLC track packs.
You can keep up with all the latest Automobilista 2 news, updates and DLC here. Or check out everything available already with our Automobilista 2 car list and Automobilista 2 track list.