The first qualification round of the 2021 competition ends soon, so this Ferrari Esports Series Brands Hatch Track Guide video might help you find some extra time more quickly.
Especially as the advice comes from 2019 F1 Esports champion and Ferrari Drivers Academy sim racer David Tonizza, who definitely knows how to hustle the Ferrari 488 Challenge Evo around the Brands Hatch Grand Prix circuit on Assetto Corsa.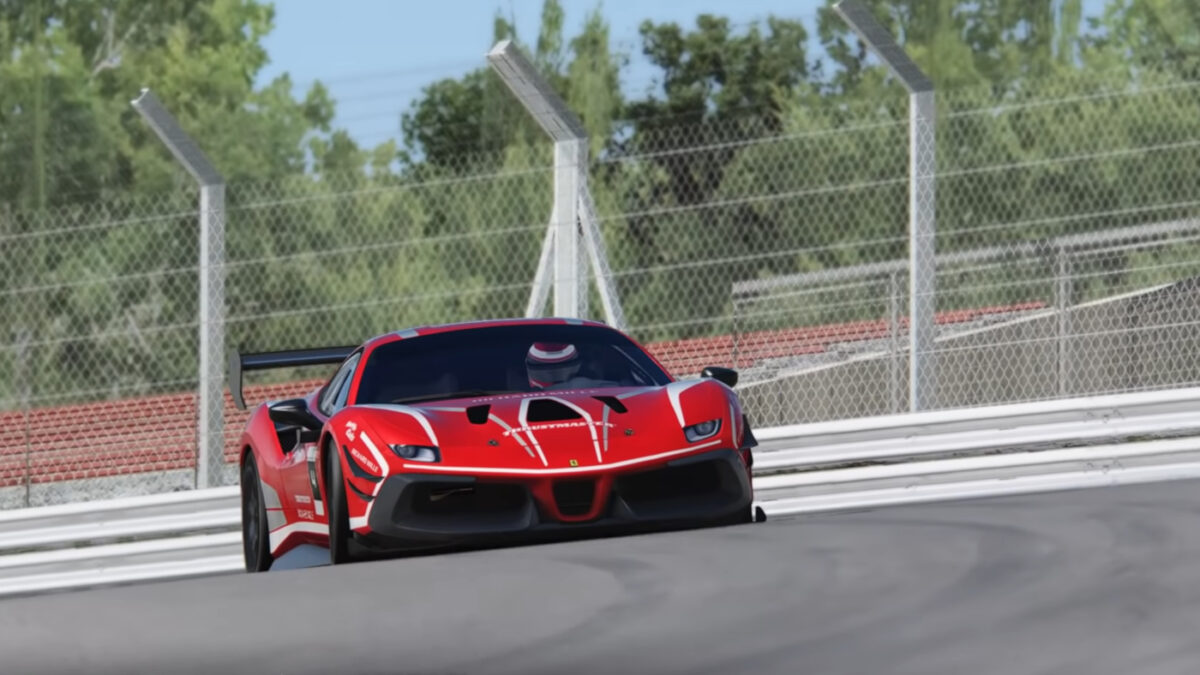 The 11 turns of the Kent circuit can provide some interesting challenges due to the changes of elevation and camber. Especially if you're trying to keep a 500bhp turbo V8 Ferrari under control, and set a fast lap time. And there is some very useful advice on speed, gears, and particularly braking points in the Italian performance car.
Watching faster drivers is a great way to improve your own sim racing performance. Especially as sometimes it means sacrificing speed at one part of a corner to get a bigger benefit later on.
So the advice will definitely help if you're competing in the 2021 Ferrari Esports Series. But it'll also be beneficial whenever you're racing at Brands Hatch in Assetto Corsa, or for giving you ideas to try in whichever sim you prefer. Even if the exact speed and braking points don't match across different sim racing titles, the approach and analysis for a fast lap will help you tailor how you consider your driving.
You can read all our previous Assetto Corsa news and coverage, here. And you can buy Assetto Corsa for the PC via Steam, the Xbox One via the Microsoft Store and the PS4 via the PlayStation Store. As a slightly older title, it's fairly cheap to pick up, but there's a vibrant mod scene providing new cars and tracks on a regular basis. And you can check out how easy it is to add the new free or paid third party content with our guide on how to install mods for Assetto Corsa.