Reiza Studios continue to tweak the latest build of their sim racing title with Automobilista 2 update V1.2.1.0 released to download. It's the sixth set of fixes and improvements to be deployed since version 1.2 appeared at the start of June, and continues to improve various areas, from the real weather system to front splitter sensitivity and suspension geometry on specific cars.
The big fixes include preventing a crash to desktop issue in specific instances including loading some championship saves or using French localisation. And a range of tweaks for the Stock Cars, the GTE, GT3, GT4, GT5, Sprint Race and F3 classes among others. There's not much new, aside from six new Ginetta G58 P1 liveries, and daytime running lights for the Posche Cup, Metalmoro AJR and Stock Cars, which might make you easier to see. Although someone will still cut across your line into a corner.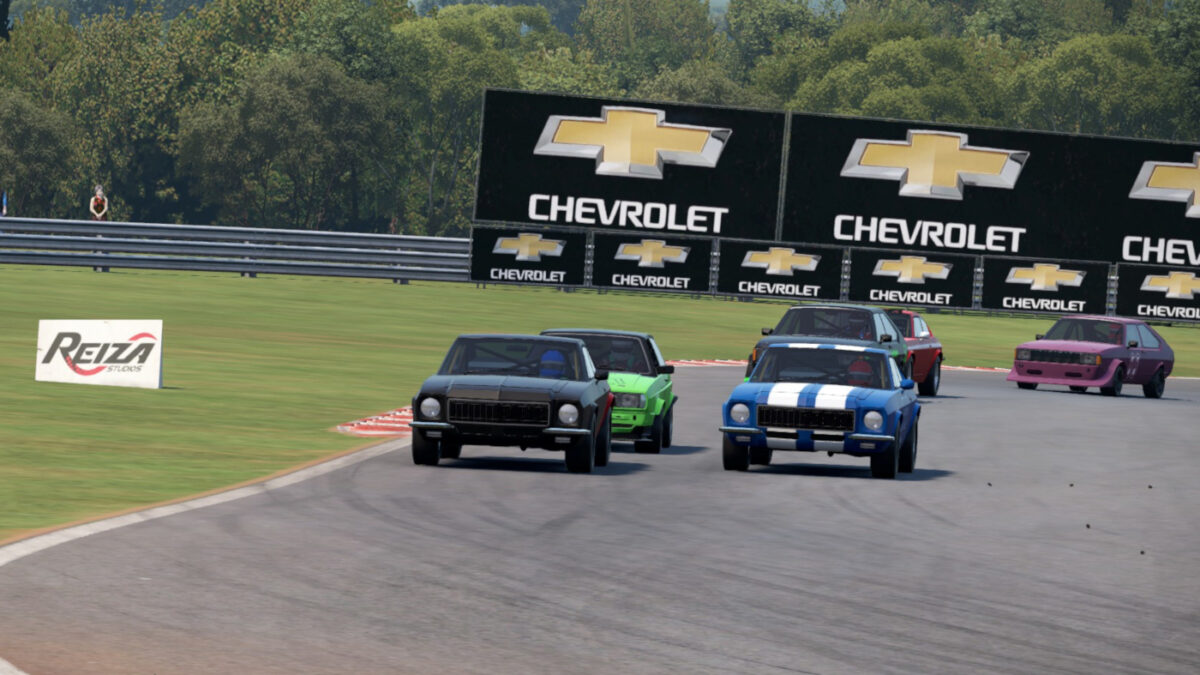 Automobilista 2 Update V1.2.1.0 Changelog:
GENERAL
Fixed an issue that could lead to CTD on loading screen when using French localization in some instances
Fixed an issue that could lead to CTD when selecting an existing championship save in some instances
Fixed real weather in championships sometimes loading from wrong location.
Fixed incorrect track info when saving vehicle setups in championship mode
Added default compound assignments to various series that didn´t have one, fixing bug that could cause CTD during pitstops
Fixed inconsistencies in various similar material settings which could cause slick tires to become completely gripless in certain surfaces when very wet
UI & HUD
Added "ENABLE ANALOGUE INPUTS IN MENU" option to 'Controller > Configuration' options screen to disable analogue inputs in menus. Defaults to disabled for wheels with presets available and can be set per input type
PHYSICS
Added updated traction control scaling for cars that have the device
Fixed error in Caterham Supersport tire tread
Minor adjustments to GTE, GT3, Stock Car tire treads
Minor suspension geometry & wheel rate multiplier adjustments for cars in GTE, GT3, GT4, GT5, Ginetta G40, Stock Cars, Sprint Race, F3 classes
Adjusted front splitter height sensitivity for Ginetta G55, Camaro GT4R, BMW M4, Stock Car 2020/2021
Minor diffuser aero revisions & BoP pass to GT3 cars
Minor aero revisions for Ultima GTR Race
Fixed error in camber ranges of Metalmoro MRX, Montana
Various aero & default setup adjustments for Metalmoro MRX, Roco
Adjusted default power ramp angle in Mclaren GT4, GT3, C8.R, Sprint Race & Stock Cars
Mclaren 720S GT3: Revised diffuser, front brakes, ride height range & default settings
Mclaren 570S GT3: Adjusted rear ride height
Fixed corrected GTE fuel capacity from a previous build which had been reversed by accident
Enabled onboard adjustable roll bars for MCR2000
Reenabled refuelling in formula series that shouldn´t have them allowed (this will be added back as an option later)
AI
GTE, GT3 AI performance callibration pass
Adjusted speed AI can sustain while running off the ideal racing line
Increased 2020 AI Grip at Silverstone 2020
Adjusted AI for slightly lateral swerving in urgent reaction at max aggression / slightly higher concede drops, lower boosts during overtaking conditions
TRACKS
Added seasonal foliage to Silverstone (all versions)
Long Beach: Fix tire wall adverts material issue; removed wandering fence poles from T8 runoff; Revised pit lane exit limits, Cheat block follows the yellow (was blue) pit exit line.
Hockenheim Historics: Minor performance pass; Revised startlight glows
Slight zoom tweaks to Long Beach & updated FOV at Interlagos trackside cameras to minimise shimmering
VEHICLES
Ginetta G58 P1: Added 6 new liveries
Added day running lights to Porsche Cup, Metalmoro AJR, Stock Cars
Porsche Cayman GT4: Add Pirelli tire branding to the sidewall
Automobilista 2 is available on Steam for the PC, along with the Ultimate Edition, the Season Pass bundle and all DLC content so far.
You can keep up with all the latest Automobilista 2 news, updates and DLC here. Or check out everything available already with our Automobilista 2 car list and Automobilista 2 track list.