Every time it appears Milestone may have finished adding more content to the game, another piece of DLC appears. And this time, the free RIDE 4 Bonus Pack 13 adds a classic Paton 500cc Bicilindrica to the list of bikes available.
The Italian motorcycle manufacturer was formed in 1957 by Giuseppe Pattoni, who was formerly the chief mechanic at FB Mondial. And it's still around today, mainly producing road racing machines for the Supertwin class, along with road-legal versions. The current S1-R is already included in RIDE 4, but the free DLC adds the classic 1969 Paton 500 Bicilinidrica, with a twin cylinder 500cc engine.
In the 1960s, Paton took Italian and World Championship wins with the bike ridden by Angelo Bergamonti, Billy Nelson and Roberto Gallina, along with the 1976 Italian title for Bergamonti. And you can experience what it was like for them to be channeling 65hp and a top speed of 149mph through the slim front and rear tyres, drum brakes, and 1960s suspension.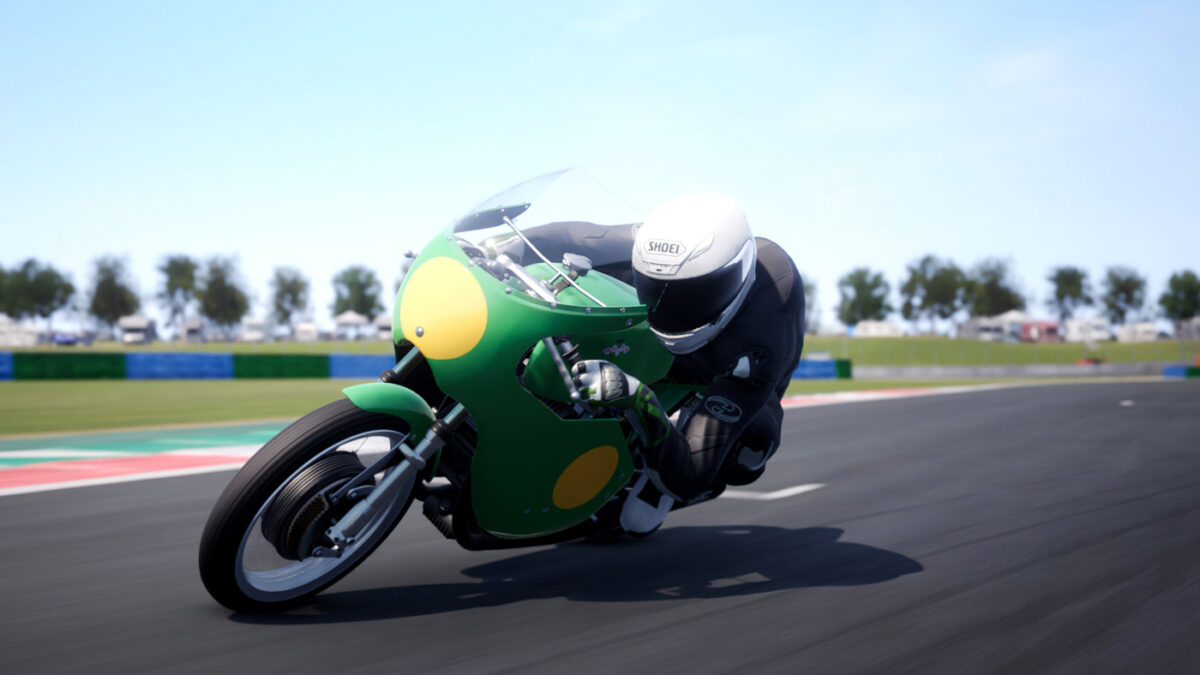 Classic Paton machines are still winning races in vintage series, with wins for riders including Phil Read.
Combined with 16 paid DLC packs, the total of 13 free bonus downloads takes the total number of motorcycles in RIDE 4 to 247, ranging from classic bikes to the most modern examples. Keep up with all the latest RIDE 4 content, updates and news, here. Or every bike in the standard game and DLC in our full RIDE 4 motorcycles list. Along with every circuit in our RIDE 4 track list.
You can buy RIDE 4 and all DLC as digital downloads for the PC on Steam, the Xbox One and Xbox Series X|S on the Microsoft Store, or for the PS4 / PS5 on the PlayStation Store. And as a physical edition from Game or Amazon.