Last updated on August 28th, 2021 at 07:06 pm
Motorsport Games have expanded a lot over the last one or two years, as the growing interest in sim racing as seemingly unlocked a lot of resource from their parent company. And along with acquiring developers and titles (Factor2 and Studio 397, KartKraft and Black Delta, Digital Tales, and an increased stake in 704 Games), we can start finding out whether their game development plans have paid off with NASCAR 21: Ignition confirmed for October 2021.
It's a reboot of the officially-licensed NASCAR franchise, and arrives on October 28th, 2021 for the PC, Xbox One and PS4, with a free post-launch upgrade for the PS5 and Xbox Series X|S. And 'free downloadable upgrades will also be available on other platforms. Two versions of the game are being offered, with pre-orders giving you 48 hour early access. The Champions Edition also includes a season pass including "all three DLC packs" an in-game career boost and Bill Elliott as a playable character with his associated racing liveries. The packs will apparently highlight the Throwback, Patriotic and Playoff content from the 2021 NASCAR Cup Series season.
Like the previous NASCAR Heat titles, the season pass and DLC release plan will include extra paint schemes. And also three other NASCAR legend drivers.
"Motorsport Games is thrilled to offer our most true-to-life simulation of NASCAR to date with NASCAR 21: Ignition," said Dmitry Kozko, CEO of Motorsport Games. "We've designed this game with our fans and players in mind, bringing them features, modes and options they have long clamored for. NASCAR 21: Ignition captures the atmosphere, pageantry and fierce competition of the NASCAR Cup Series, while offering authenticity, competition and accessibility through the game's core foundations."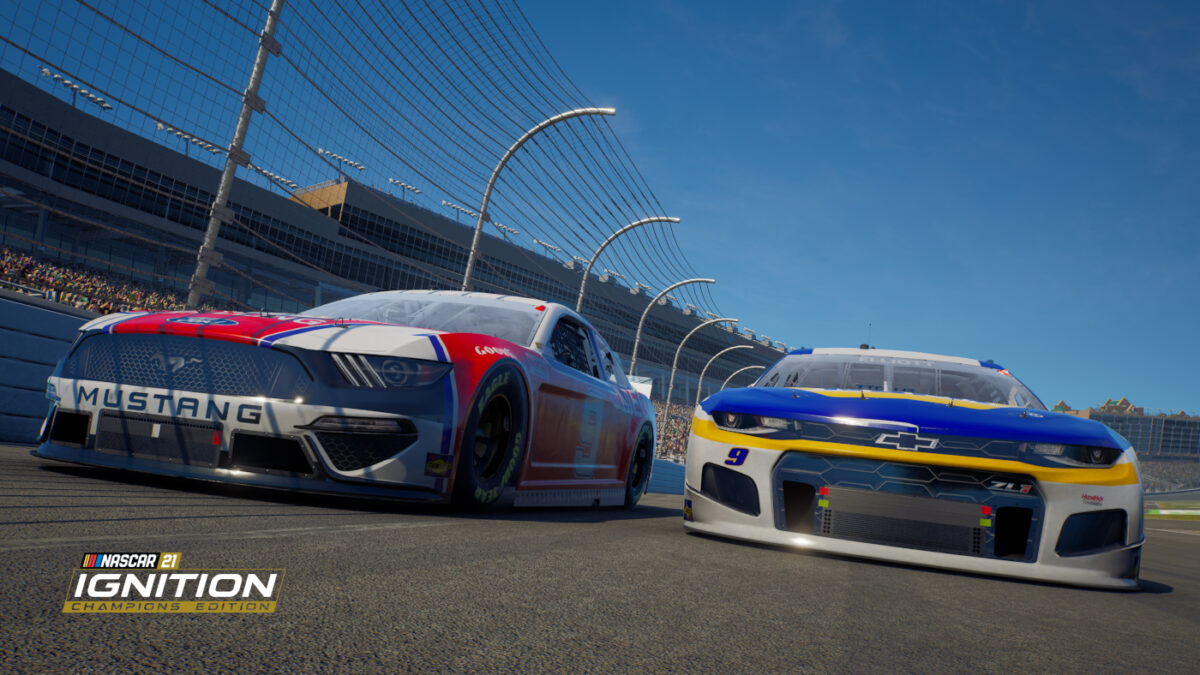 All of that is fairly typical of the NASCAR series. What makes this really interesting is that Motorsport Games refer to it as a simulation powered by Unreal Engine, and Studio 397's rFactor 2 physics engine to offer a more authentic driving experience and dynamic AI. So this will be the first time we'll see the potential of the sim racing feel of rFactor 2 combined with a more accessible, non-sim audience title.
NASCAR 21: Ignition is also going to focus exclusively on the Cup Series class, with all the official drivers face-scanned, along with teams and tracks, more attention to scenery details, and broadcast quality build up, replays and voice overs provided by MRN Radio. Along with a new Paint Booth for you to create your own liveries, and a soundtrack of suitable artsists including Lynyrd Skynyrd and Aerosmith.
There's Race Now for quick action, and the a Career mode which allows you to create your own driver and progress through the real teams, picking contracts to move up the Cup Series to glory. And Online Races will support up to 40 players.
With NASCAR 21: Ignition confirmed for October 2021, it's going to be a fascinating release for various reasons. We'll find out how Motorsport Games have managed to integrate the work of 704Games and Studio 397, and whether that a more realistic and authentic driving experience has worked with the polish and approach of the NASCAR game series (interestingly, NASCAR and iRacing recently announced an official simulation partnership, so that will provide more intrigue going forwards if the new Ignition games move further towards sim content – especially when it comes to eSports).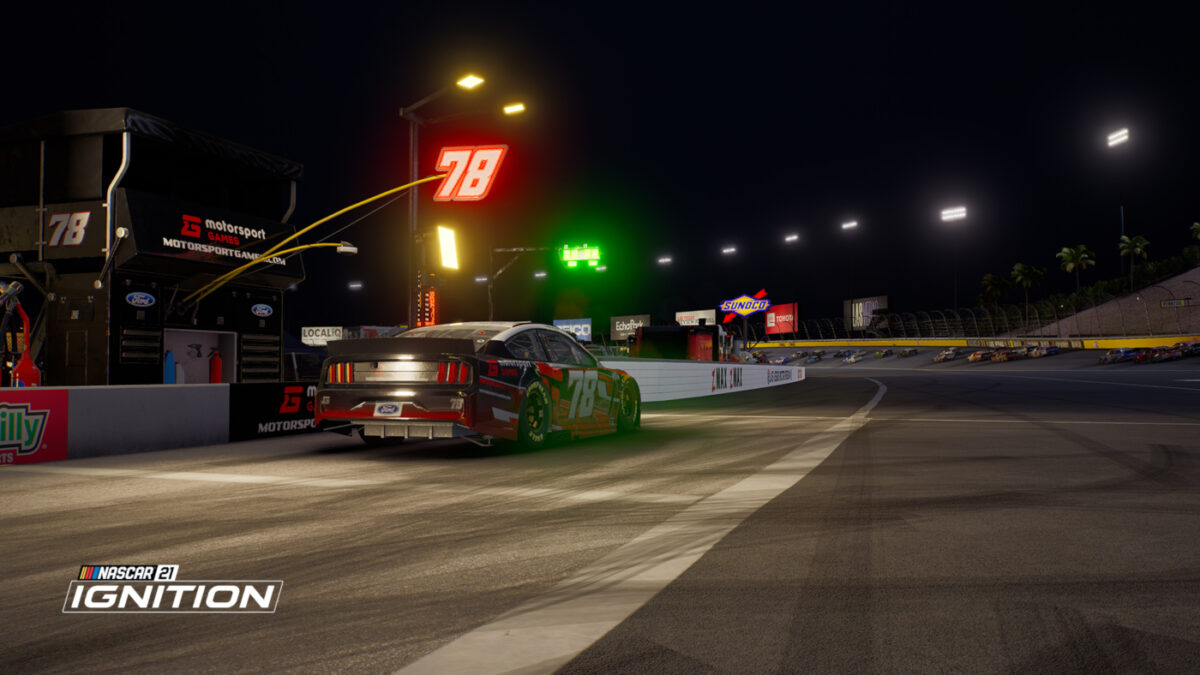 And we'll find out whether NASCAR fans actually want a more sim-like driving experience. Will console racers looking for a stock car game appreciate more authentic handling, or might it put off casual drivers who just want to emulate their favourite race stars without the challenge of mastering the dynamics of oval racing?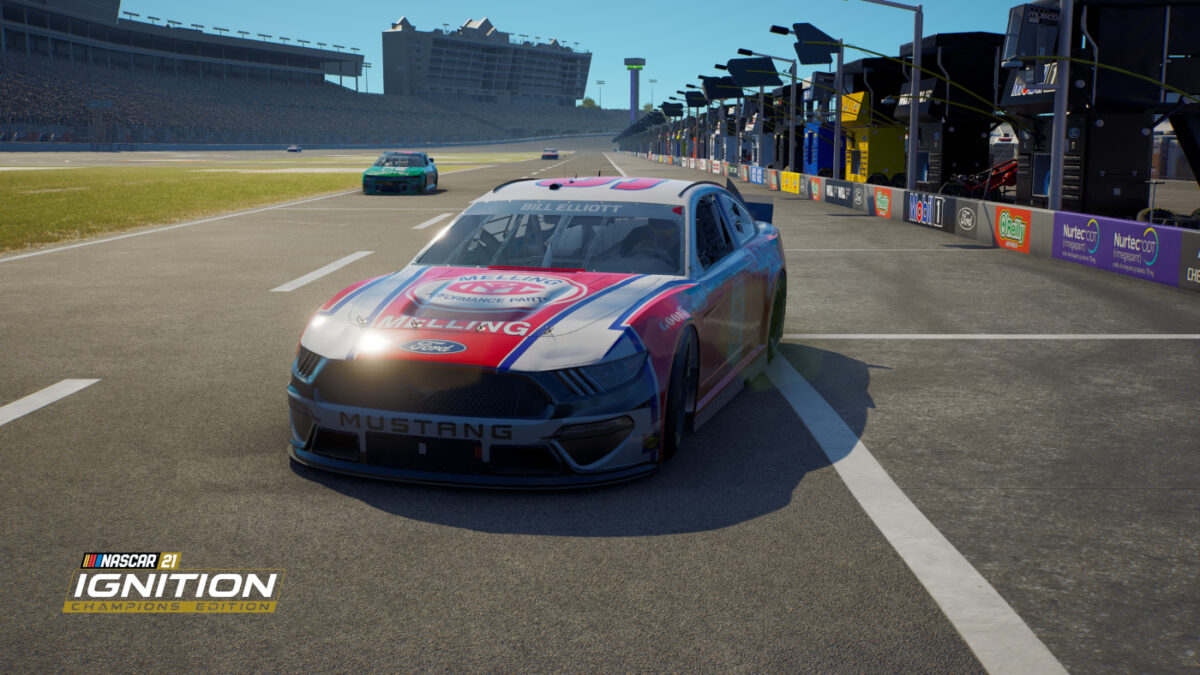 We'll find out when NASCAR 21: Ignition launches on October 28th, 2021. You can pre-order the game now for the PC via Steam, the Xbox One and Xbox Series X|S via the Microsoft Store, and the PS4 or PS5 PlayStation Store listings are coming soon.
In the meantime, keep up with the latest NASCAR 21: Ignition news, updates, DLC and more, here.