Last updated on September 20th, 2021 at 06:38 pm
With NASCAR announcing the venue of The Clash, the season-opening exhibition race, it's also been revealed iRacing will add the Los Angeles Coliseum for 2022.
It's another example of the sim racing service working closely with the motorsport association since they've recently announced their official simulation partnership. And they've worked closely on a range of projects, including the modelling of the Chicago Street Circuit, which could potentially be a NASCAR venue of the future.
The Los Angeles Memorial Coliseum was opened in 1923 to commemorate the veterans of World War I, and has hosted the Olympics, the LA Rams, Dodgers and a variety of other sports teams. And next year it will also host NASCAR.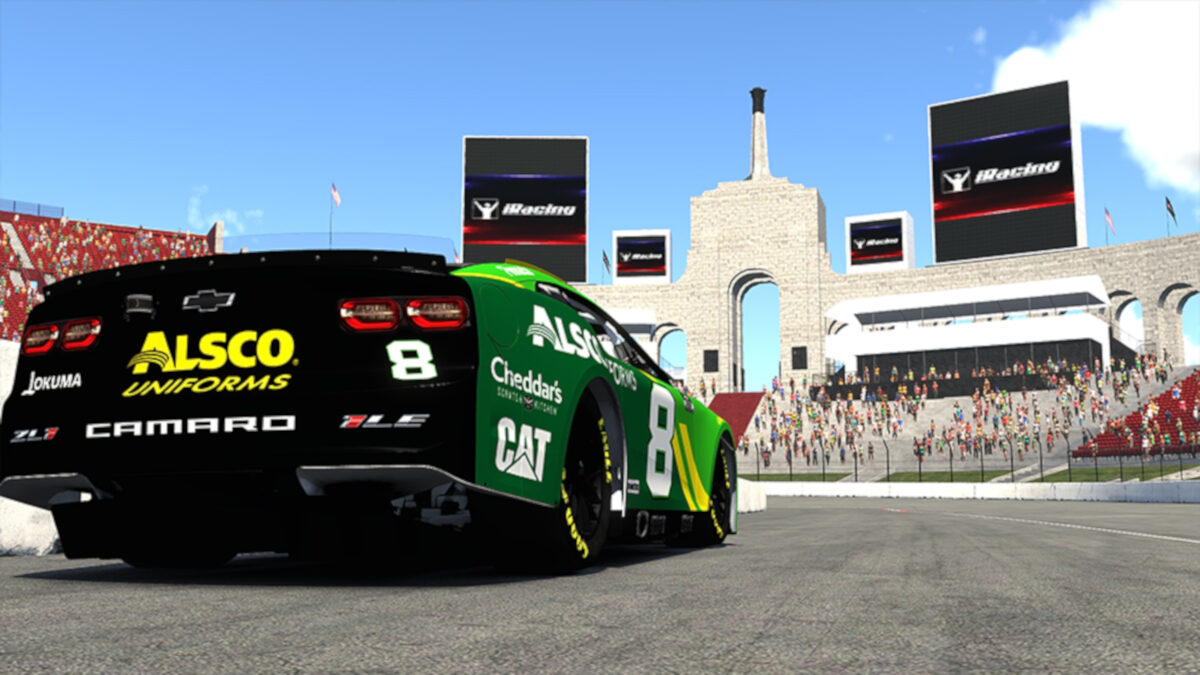 The announcement was made in the build-up to the eNASCAR Coca-Cola iRacing Series racing at Bristol Motor Speedway.
The brief exhibition race between former and current NASCAR drivers Client Bower, Jamie McMurrary and Tyler Reddick showed the work in progress so far. Oval sim racers to have tested the circuit so far include Keegan Leahy, Logan Clampitt and Ryan Luza, and you can imagine that all of the feedback and input will feed into both the virtual, and even real world, configurations of the circuit.
Apparently the current version is using a lot of placeholder artwork, so you can be sure the virtual track will be a lot more detailed before release.
The LA Coliseum Clash will run on February 6th, 2022, so iRacing is likely to release the circuit in virtual form in the run up to the event.
You can sign up to iRacing, here (and credit your referral to ORD, which we'd appreciate!). And see all vehicles included in your basic subscription, or what you can access by paying more, in our full official iRacing car list, here.
Or check out all of the included circuits, and the others you can buy, in our full official iRacing track list, here. And keep up with all the latest iRacing news, updates and eSports, here.