Last updated on November 15th, 2021 at 05:53 pm
It's been a while since Kunos Simulazioni have released any updates for ACC, but there are few small fixes to download with Assetto Corsa Competizione Hotfix 1.7.15 out now.
Update 1.7.14 is also included in the 465.19Mb patch, with the focus mainly on solving some problems with the new Logitech G923 TrueForce sim racing wheel, and updating the Fanatec SDK. Aside from that, there are some minor fixes for liveries, and entering the 2020 championship. As always, these releases are for the PC version, as the console edition is handled separately by 505 Games.
It's not hugely surprising that things have gone a bit quiet since Assetto Corsa Competizione was originally released back in May 2019. But at least the continued maintenance work means that racers can enjoy the sim racing title on the latest hardware without any issues.
Especially as we know something currently titled "Assetto Corsa 2" is in development for 2024. And apparently the £100 million in sales for the series so far is split around 66% in favour of the original title. But with a 3 year partnership with what was known as the Blancpain GT Series when ACC was released, it's going to be interesting to see if any new content is delivered for the game, and if it means going outside the GT World Challenge calendar and car roster at some point.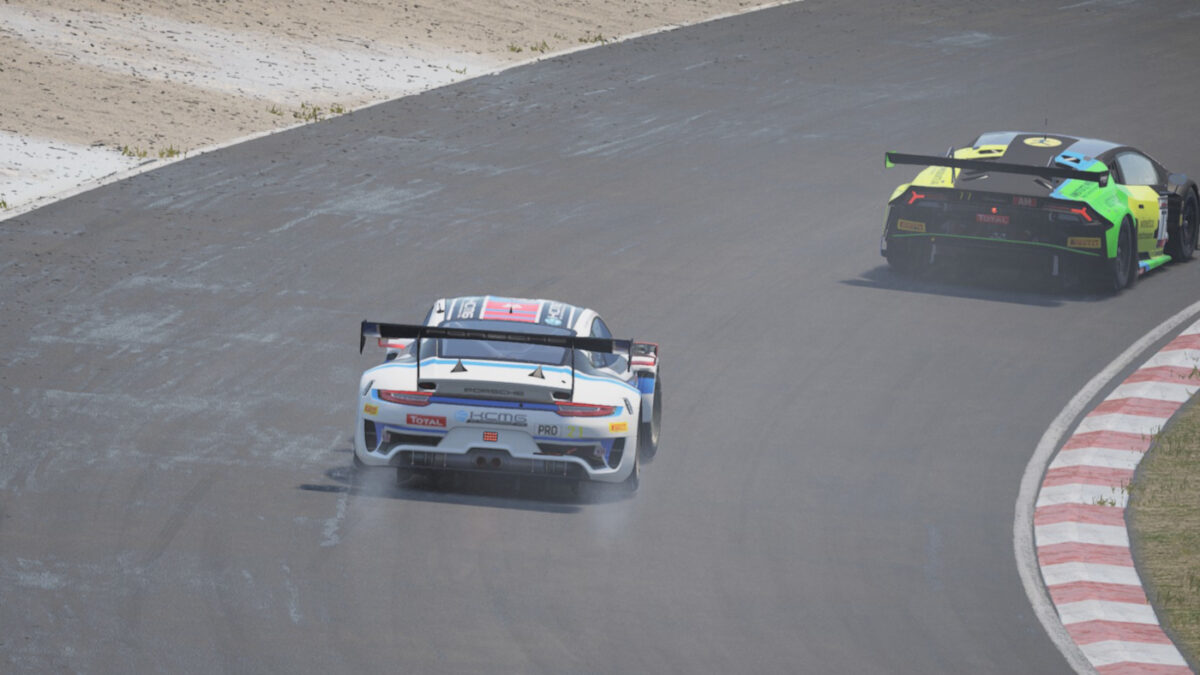 Assetto Corsa Competizione Hotfix 1.7.15 Changelog:
Fixed an issue with Logitech TrueForce steering wheel LEDs.
Fixed an issue with TrueForce wheels preventing ACC from shutting down properly on Steam after exiting.
Assetto Corsa Competizione Hotfix 1.7.14 Changelog:
Updated Fanatec SDK.
Fixed an entry issue when playing the 2020 Championship.
Various minor livery-related fixes.
If you want to keep up with all the latest Assetto Corsa Competizione news and updates for PC and console editions, it's all right here. Along with every piece of content available in our full Assetto Corsa Competizione Car List, and Assetto Corsa Competizione Track List.
Assetto Corsa Competizione is available as a digital download for the PC via Steam, the Xbox One via the Microsoft Store and the PS4 via the PlayStation Store. Or as a physical edition from Game or Amazon. The Xbox Season Pass is available here, and the PS4 Season Pass is here, for £19.99.