A small update has arrived from Kunos Simulazioni with Assetto Corsa Competizione hotfix 1.7.13 released earlier this week. It's a quick 852.55 MB download for the PC version of the game via Steam, and adds two new liveries, along with some small fixes for paint schemes, UI and Sprint Championship mode.
The two new liveries are for the BMW Sim Time Attack series which runs within ACC, and a bonus Fanatec-Bentley livery to adorn your GT3 Continental.
While Kunos are still releasing frequent updates for Assetto Corsa Competizione, the focus has been on liveries and minor fixes, as you might imagine for a racing sim which has been around for a while. Three releases appeared in June with 1.7.10, 1.7.11, and 1.7.12. They did include balancing changes, fixes to issues on specific cars etc, but probably the biggest news was that the most recent hotfix added the paintschemes for the 2021 GT World Challenge season.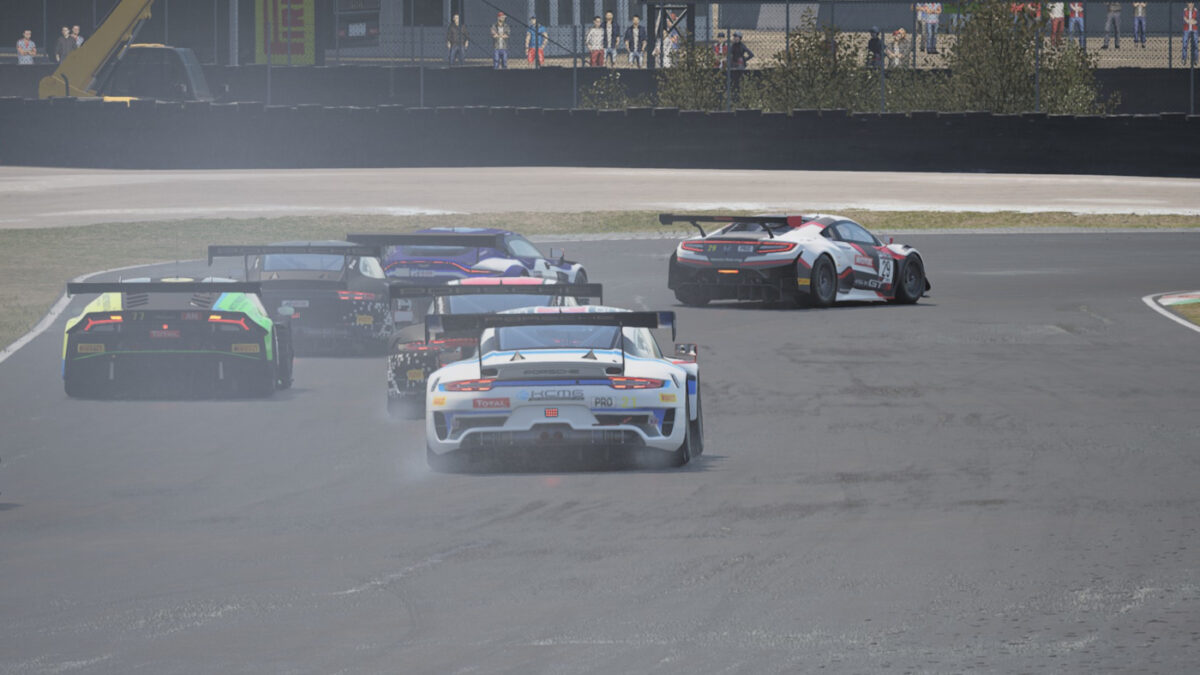 Assetto Corsa Competizione Hotfix 1.7.13 Change Notes:
GENERAL:
Bonus livery for the "BMW Sim Time Attack" series.
Bonus Fanatec-Bentley livery.
GAMEPLAY:
Fixed duplicate entries in Sprint Championship mode.
UI:
Fixed scaling and alignment issues with the updated pedal widget.
Fixed double highlight of certain items in the Game Mode menu.
Fix an inconsistency in rating readouts (might require further backend update to take full effect).
GRAPHICS:
If you want to keep up with all the latest Assetto Corsa Competizione news and updates for PC and console editions, it's all right here. Along with every piece of content available in our full Assetto Corsa Competizione Car List, and Assetto Corsa Competizione Track List.
Assetto Corsa Competizione is available as a digital download for the PC via Steam, the Xbox One via the Microsoft Store and the PS4 via the PlayStation Store. Or as a physical edition from Game or Amazon. The Xbox Season Pass is available here, and the PS4 Season Pass is here, for £19.99.