Following on from the previous large release by Reiza Studios, the complemenaty Automobilista 2 Update V1.3.5.2 has been released with some further upgrades to the Galeao circuit, a selection of cars, and the racing sim in general.
The Galeao Airport Temporary Race Track was added in update V1.3.5.1, with the real world version in Rio de Janeiro being used by Stock Car Brasil. This includes a runway forming one of the main straights, similar to other airport tracks (including the Cleveland Burke Lakefront Airport included in the Automobilista 2 Racin' USA Part 2 DLC).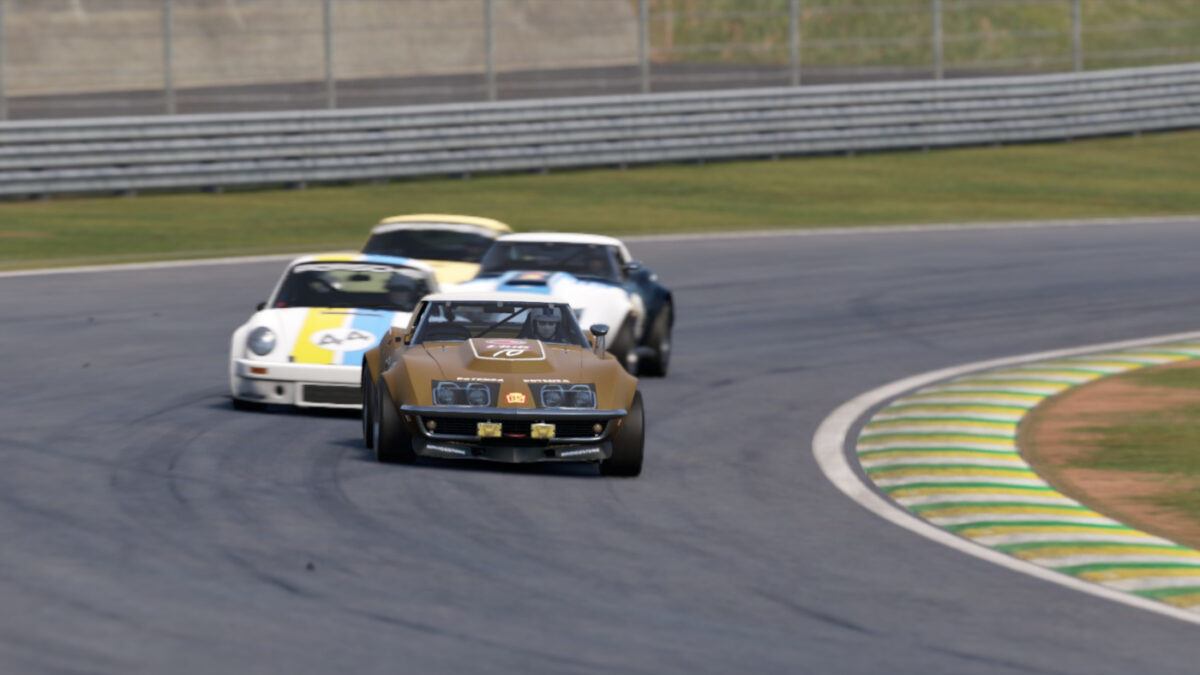 Automobilista 2 Update V1.3.5.2 Release Notes:
General
Added a 1s delay before ERS 'auto' mode is considered settled enough to be used as the new base mode for cycling mode (an overshoot into 'auto' now means a navigation up the stack will will select 'off' if done within 1s)
Added ERS deployment mode and clutch state information to shared memory
UI & HUD
Added ERS Auto mode indication to HUD
Fixed ICM issue that only allowed selection of the first two pit strategies
Audio
F-Retro G3 TE: revised cockpit engine & turbo; assigned proper interior AI sound
Tracks
Galeao: Revised track according to actual event references; adjusted track elevations between T1 and T2, replaced the startlight gantry to match one used in actual event; update static concrete barriers, walls and dynamic cones; adjusted AI collision corridors at the chicane
Vehicles
Uno (all cars): Added dirt map; Adjusted driver animation fingers position; Added vibrating bits on the cockpit; Adjusted the shift gaiter rigging
Corvette C3 – Livery override folder added
McLaren MP4/1C: Fixed tire side texture rotation issue
Metalmoro MRX P2: Added 1 new livery
Automobilista 2 is available on Steam for the PC, along with the Ultimate Edition, the Season Pass bundle and all DLC content so far. You can keep up with all the latest Automobilista 2 news, updates and DLC here. Or check out everything available already with our Automobilista 2 car list and Automobilista 2 track list.