It's been a little while since we've seen any major updates from Kunos Simulazioni. But some balancing tweaks and other fixes have now been added with Assetto Corsa Competizione Hotfix 1.8.18 released for the PC version of the racing sim.
The main news will be the balance of performance tweaks for seven cars in the GT3 class, but there are also updated wet track limits at various circuits. So you could benefit by testing the changes before your next race to see if you need to switch cars, or take a different line in rain conditions to get the best times.
Summer saw the release of the American Track Pack DLC, and the last notable hotfix was related to that new content.
As always, console versions of Assetto Corsa Competizione are on a different update release schedule, handled by 505 Games rather than directly by Kunos Simulazioni. So the changes won't be carried across immediately if you're sim racing on an Xbox or PlayStation rather than a PC.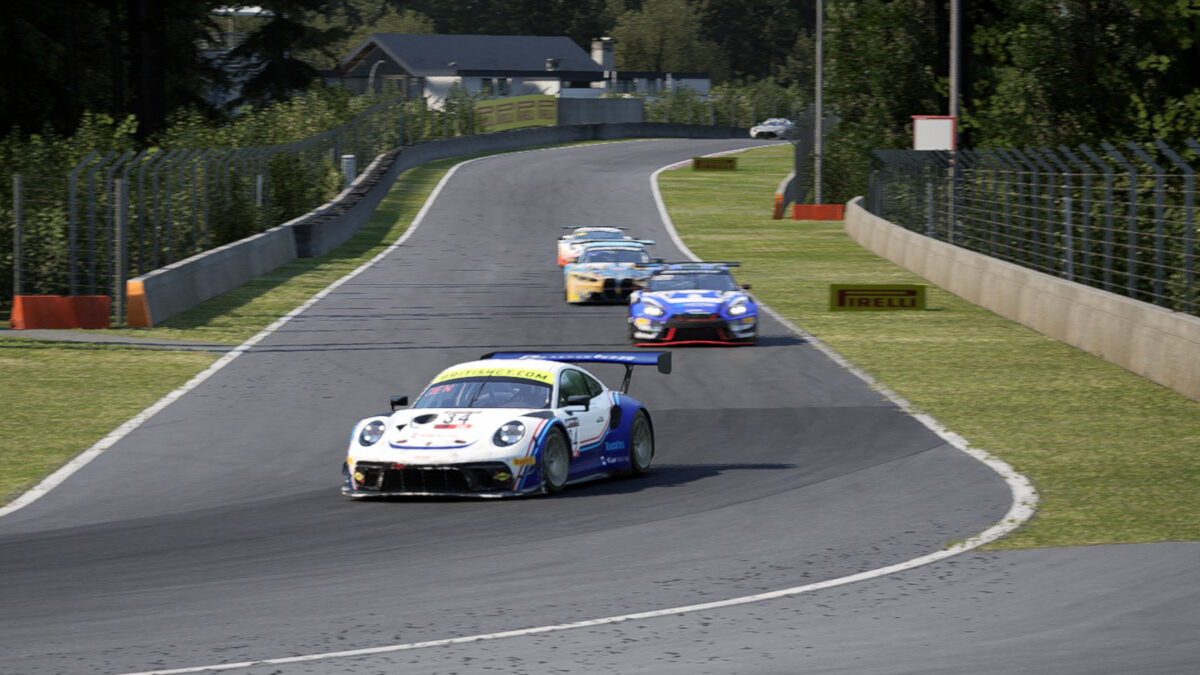 Assetto Corsa Competizione Hotfix 1.8.18 Release Notes:
Revised wet track limits on various tracks
Minor livery sponsorship updates
BOP tweaks for:
Aston Martin Vantage V8 GT3
BMW M4 GT3
Audi R8 LMS GT3 EVO2
Bentley Continental GT3 2018
Lamborghini Huracan GT3 EVO
Porsche 991.2 GT3 R
Mercedes AMG GT3 EVO
BMW M4 GT3 new gear ratios homologation
Keep up with all the latest Assetto Corsa Competizione news and updates for PC and console editions, here. And every piece of content available in our full Assetto Corsa Competizione Car List, and Assetto Corsa Competizione Track List.
Assetto Corsa Competizione is available as a digital download for the PC via Steam, the Xbox One and Xbox Series X|S via the Microsoft Store and the PS4 or PS5 via the PlayStation Store. Or as a physical edition from Game or Amazon.