The first real car to be included in Rocket Pass Premium, Rocket League Season 8 adds the Honda Civic Type R when it begins on Wednesday, September 7th, 2022 following an update at 4pm the previous day.
Previous models of real cars have been released as part of limited time DLC bundles, such as the recent Ferrari 296 GTB or Ford Mustangs, rather than being included in a seasonal Rocket Pass.
There's a tuning theme to the next season with the Sovereign Heights Arena, and the opportunity to unlock the upgraded Honda Civic Type R-LE via the Rocket Pass Tiers, along with the origial white and red wheels, and a glowing EdgeLight effect for the underbody lighting so popular in the 1990s Max Power era. But you'll need to grind to above Tier 70 to unlock them in the Rocket Pass Pro Tiers.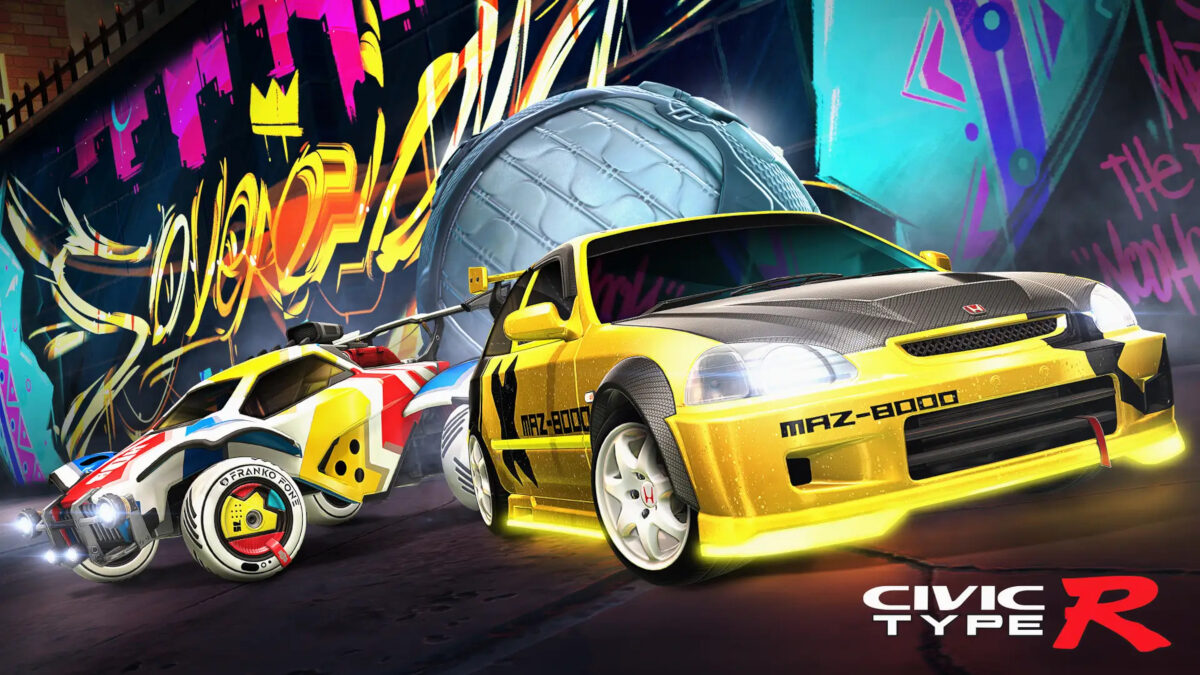 The Civic will have the Octane hitbox, and both the Honda Civic Type R and Type R-LE are cool additions for anyone who remembers the 1990s JDM scene, or has since become a fan of it.
Other new features include the Sovereign Heights Arena, with the PsyNet building visible as the home of the various Rocket League bots, and there's a new Hoops Arena coming later in the season, along with the annual Haunted Hallows event.
As always, you can unlock other rewards, including the Sprattle Boost, reactive Big Cap Topper and Savage Spray Goal Explosion. And the Season 8 Tournament Rwwards including the Black Market Starliner Decal and Amplitude Goal Explosion.
You can keep up with all the latest Rocket League news, events and coverage, here. Rocket League became free-to-play in 2020, and is available for the PC via the Epic Store, the Xbox One via the Microsoft Store, the PS4 via the PlayStation Store, and the Nintendo Switch via the Nintendo eShop.