With a new format and three regional champions, Lamborghini Esports reveal The Real Race 2022 winners, one of whome now has the chance to become an official Lamborghini Esports sim racer.
The third annual contest took place on Assetto Corsa Competizione, using the new Huracan Super Trofeo EVO2. A total of 2,751 people took part, with a qualification round and group phase leading to the eventual grand final.
And the winners are:
Niklas Houben for EMEA (Europe, Middle East and Africa)
Renan Negrini for NALA (North America and Latin America)
Lukas Birss for APAC (Asia Pacific)
They now have the chance to become the sim racer selected to join Giorgio Simonini, Gianfranco Giglioli and Jordan Sherratt, who won The Real Race last year. The team mainly compete in the GT Challenge events on ACC, taking victory at the 12 hours of Bathurst in 2022.
Renan Negrini, the winner of the NALA region said: "It is really amazing to win! This was my first big event that I won, and I feel so happy right now! I won my first race and that gave me so much hope for the rest of the competition! In addition, I trained a lot in order to be able to win this competition and I made it, I can't explain how happy I am!"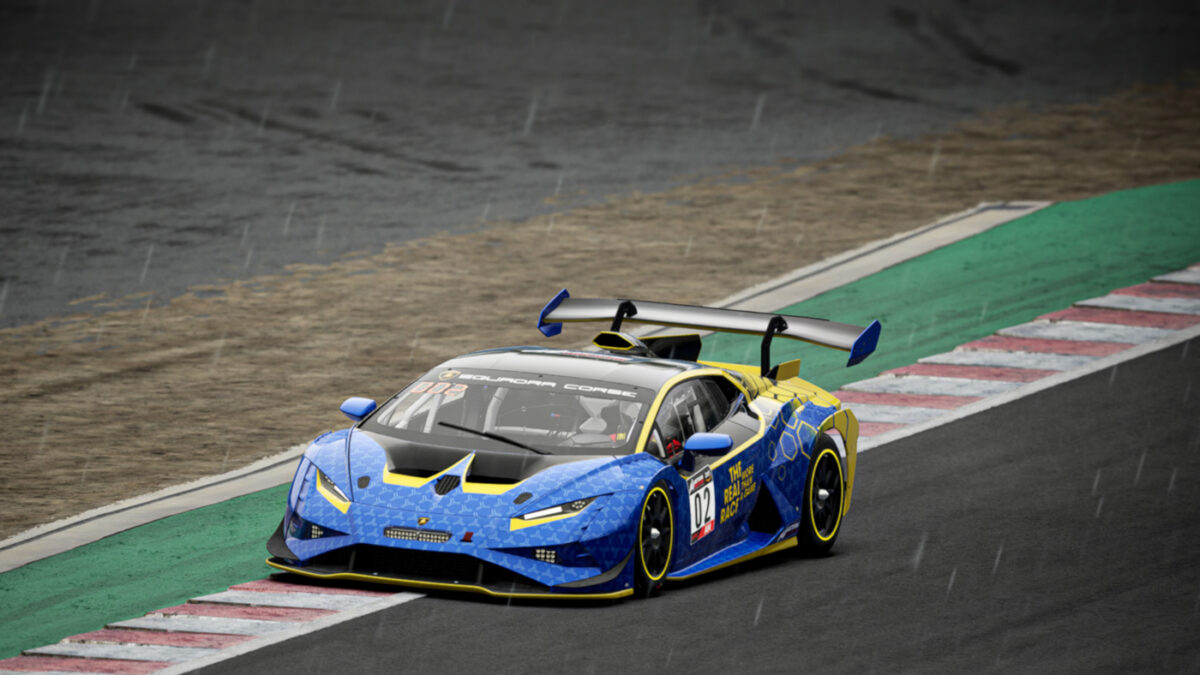 Running alongside The Real Race was the Countrach LPI 800-4 Challenge, which took place on mobile racing game Asphalt 9: Legends with 980,000 participants coming down to Ledjon Feraj as the iOS winner, Andres Camilo Adila Garzon as the Android winner, and Fabricio Polanco as the Windows device champion.
You can also keep up with all the latest eSports news and series, here, including The Real Race past, present and future, here. Along with checking out all the latest Assetto Corsa Competizione news, updates and DLC, here. You can also browse every piece of content available in our full Assetto Corsa Competizione Car List, and Assetto Corsa Competizione Track List.
Assetto Corsa Competizione is available as a digital download for the PC via Steam, the Xbox One and Xbox Series X|S via the Microsoft Store, or the PS4 and PS5 via the PlayStation Store. And also as a physical edition from Game or Amazon.