The latest free and VIP bonuses have been announced for sim racers, and the F1 22 Podium Pass Series 4 has Audi's F1 launch livery. The German manufacturer has announced it will partner with Sauber from 2026 onwards, and you can use the concept paint scheme which was displayed when they revealed the news.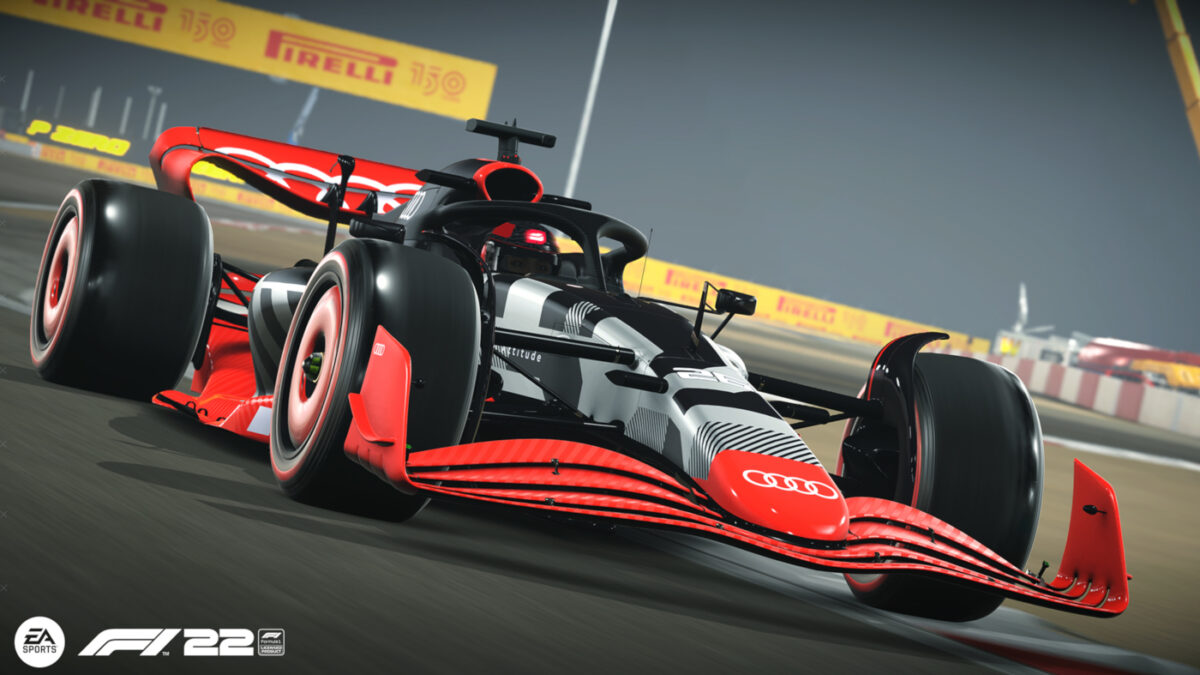 The F1 22 Podium Pass Series 4 will run from December 7th until January 14th, 2023, with 30 levels covering both the Free and VIP tiers. In the free rewards will be the McLaren 'Future Mode' livery, which you'll now be able to equip to your Player Car. It was previously available as a limited time livery to echo the use of it by the McLaren team for the Singapore and Japanese Grand Prix.
The Audi F1 launch livery is the first level of the VIP tier, but there's more to unlock including the Christmas-themed Santa set.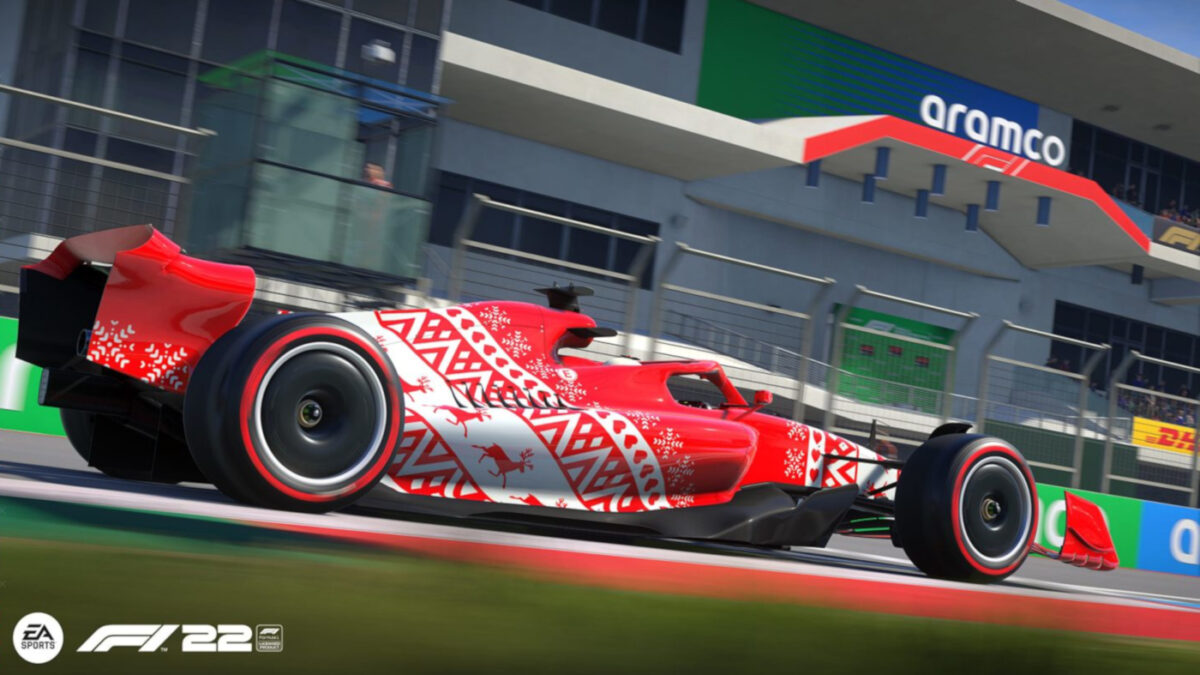 And there are more festive downloads via the item shop, with the Ghost of Christmas set providing one example.
Also new for the moment is the limited time Elimination event, which is a last man standing approach to multiplayer. And there are the various fixes included from the recently released F1 22 Patch 1.16.
You can buy F1 22 for the PC on Steam, the Epic Games Store, and Origin. Or via the Microsoft Store for the Xbox One and Xbox Series X|S and the PlayStation Store for the PS4 and PS5. Physical copies are available from Game or Amazon.
Keep up with all the latest F1 22 news, updates, DLC and more, here. And you can find all the cars in the game, including supercars for the first time, in the full F1 22 Car List, here.