Following an accidential leak via the iRacing forums yesterday, it's now been confirmed that the Renault Clio Cup is coming to iRacing. After various people spotted the file name in the screenshot of sound clips, images of the car have now been sharing on the official iRacing social media channels.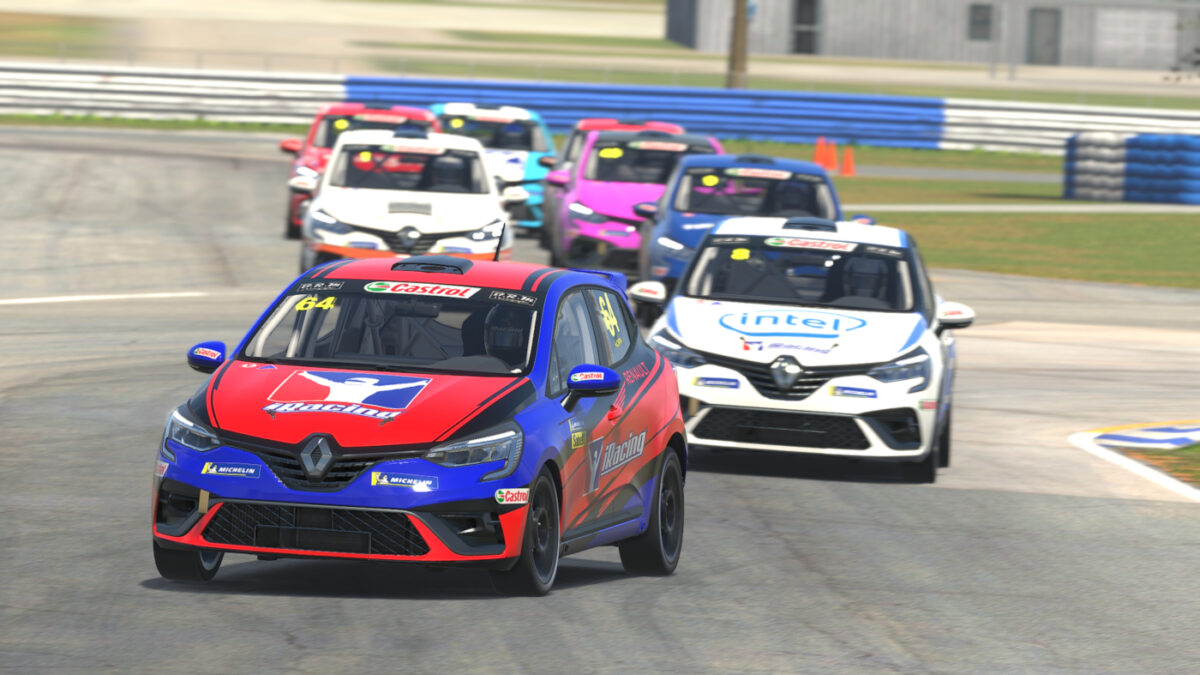 Given that the car model looks pretty much finished, it suggests the Clio will probably arrive for iRacing 2023 Season 2, along with Jerez and the Ray Race Cars Formula 1600. It's the second production-based racing car to be added recently, following the Toyota GR86 at the start of Season 1.
Personally, I'm more excited by the lower-powered saloons than new F1 or LMDh cars. The one-make series has a history dating back to 1974 and Renault 5s in the UK, with championships also running in France, Belgium, China, Brazil and other countries.
A number of touring car drivers around the world progressed through Clio series, with around 220hp, a sequential gearbox and adjustable Renault Sport suspension allowing for typically close racing expected in a one make series.
No price or further details have been released yet, but we'd imagine the Clio will be aimed at Rookie or D license drivers, and could well be added to the list of free cars available with any iRacing subscription.
The big question is where it might slot into existing series, especially given that the Toyota GR86 was added to the Sim Lab Production Car Challenge. That meant retirement for the Pontiac Solstice, and the next logical target for replacement would be the current VW Jetta. Which would be worrying, speaking as someone who races the car on a weekly basis in both the PCC and other leagues. And it's likely to blur the classes even more, with very similar power and likely performance to the GR86 and MX-5.
In an ideal world, if the Renault Clio Cup is coming to iRacing, it's probably time to overhaul both the Production Car Cup and Fanatec Global Challenge as the two early entries into multi class racing, making more of a progression towards the TCR and GT series. Having one become a more advanced championship with longer races and pitstops would be great, allowing people to get used to the format without having to master faster cars or being wiped out by LMPs each lap.
I'll still be hugely sad if it means the end of the Jetta, though…
You can sign up to iRacing, here (and credit your referral to ORD, which we'd appreciate!). And see all vehicles included in your basic subscription, or what you can access by paying more, in our full official iRacing car list, here. Or check out all of the included circuits, and the others you can buy, in our full official iRacing track list, here. And keep up with all the latest iRacing news, updates and eSports, here.