Everyone gets access to the new Formula Inter series with Automobilista 2 Update V1.4.6.1 released by Reiza Studios, but owners of the Historic Track Pack Pt1 DLC also get the historic 1983 layout of Bathurst to enjoy.
Formula Inter is a Brazilian single seater series featuring 2.0 litre engines producing 191hp and a five speed manual gearbox, with the dry weight of each car at 490kg. Which makes it slightly more powerful than the 160hp limit for FIA Formula 4 engines, and the MG15 car used is exclusively used for the series. So it should make for some fun racing.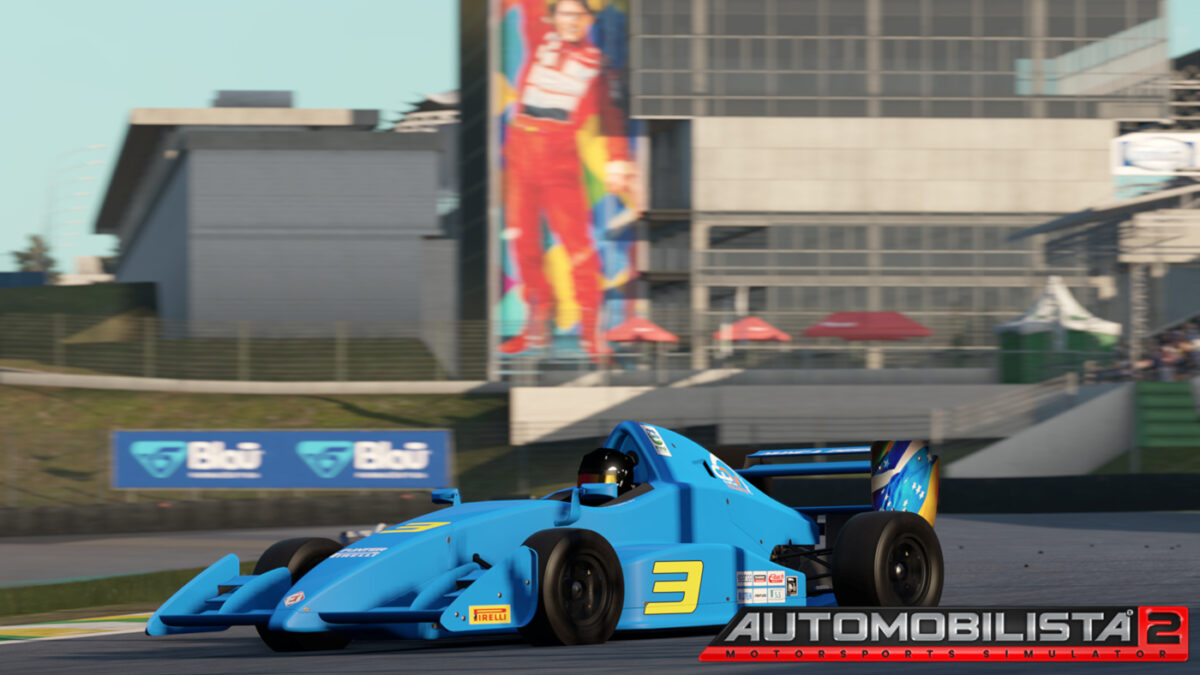 The 1983 layout of the Mount Panorama circuit is also included if you own the Historic Track Pack Pt1 DLC, with the main difference being that the Conrod Straight ran all the way from Forrest's Elbow to Murray's, giving a mile long straight. This was only changed in 1987 to comply with World Touring Car Championship rules which stated straights could not exceed 1200 metres in length.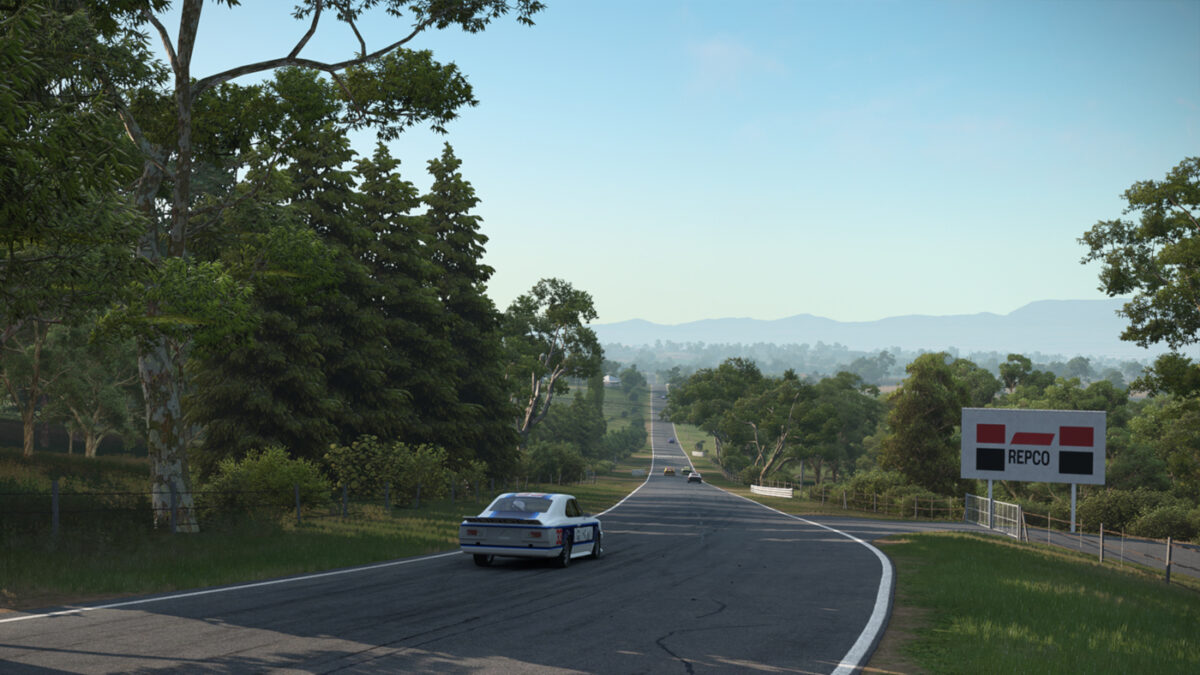 The update also includes the V1.4.6.0 changes in one 1.3GB download.
Automobilista 2 Update V1.4.6.1 Release Notes:
GENERAL
Corrected Grid Grouping for Lotus 98t, Mclaren MP4/4, MP4/5B, MP4/6 within their respective F-Classic series
PHYSICS
F-Inter: F-Inter: Revised aerodynamics; Corrected mass, inertia & weight distribution as per latest provided specifications; Revised Engine Thermodynamics
F-3: Revised FFB (both models)
AI
F-Inter: AI calibration pass
AUDIO
F-Inter: adjusted engine & surface sounds for player & AI
Nissan R89C, R390GT1: adjusted tire sound for low downforce variants
TRACKS
Bathurst 1983 : Added remaining trackside objects (crowds, marshals, static objects and vehicles) Corrected aspect ratio on some track side billboard adverts; Extended track cut runoff areas; Rework roadline objects to fix lod problem between Forests and Murrays
Cordoba GP (No 4): Extend track limits to include blue runoff at T5 (layout junction)
Speedland Kart: Added missing corner markers for layout 2 ,3 ,4
Gateway Road Course: Add T1 layout cones
VEHICLES
F-Inter: Fixed right mirror issue
Porsche 911 GTE: updated display with TC level LEDs on the dashboard.
Nissan R89: Fixed visual ride height in LD model
F-Classic G3M2: Removed redundant gear stick from cockpit
F-Classic G4M2: Fixed driver animation position
Caterham (all classes): Added support for driver livery overrides
Automobilista 2 Update V1.4.6.0 Release Notes:
CONTENT
Added Bathurst 1983 to Historic Track Pack Pt1 DLC
Added F-Inter series
GENERAL
Fixed official championships taking grid setup of custom championship slot in some cases
Championship Editor: Added pit speed limit option; Disabled unused race 2 date option; Increased number of custom championship template slots to 5
UI & HUD
Added reset seat position controller assignment and button to in-game cockpit configuration screen
Added controls screen option to reset all saved per vehicle FFB settings.
Added missing localisation to Opponents and Edit Grid screens
Fixed unstyled frontend OK/Cancel dialog
Corrected engine output figures for AJR Nissan, Nissan R89C in vehicle selection UI
Added Formula 3, Formula Inter & Formula Vee to 'Formula' vehicles filter group on the vehicle selection UI
Fixed oversized horizontal pinstripe line on 'Test Day' location holder when not focused
PHYSICS
Adjusted traction control intervention for GTE, GT4, GT3. AJR Chevy & Honda, P2, DPi, MIT Lancer (both models), VW Polo/Virtus (all models), F-V10 Gen2, McLaren Senna, Camaro SS, Corvette C8 Z06, Brabham BT62
F-Classic G1M2: Decreased engine wear from increased boost pressure
Adjusted FFB for Formula Ultimate Gen1 & Gen2
Brabham BT52: Corrected engine output by 50hp at default and full boost pressure
F-Classic G1M2: Improved boost mapping at low RPM
Mclaren MP4/4: Corrected error in pitch inertia
F-USA (Gen2 & Gen3): Increase SW variant cooling to prevent unexpected overheating
McLaren MP4/5B: Corrected fuel tank size from 150 to 212 lt
Added AMDM for all kart types
Adjusted specialized FFB parameters for F-Classics (all models), F-V10 (both gens), F-V12, F-Reiza
AI
Several improvements to the AI weather & tire strategy logic
Disabled holding of AI vehicles in pits when other cars are coming from behind for now (makes rules equal between player/AI preventing excessive time gain for player)
Fixed bug where several AI cars would spin during full course yellow on a wet track
Improved the behaviour and speed of the AI when entering and leaving the pits
Fixed a bug where the AI would do a empty pitstop unintentionally in the race
Calibrated simulated qualifying times for Copa Uno, Copa Fusca, Copa Classic FL & B, F-USA Gen1-2, SuperCars, HyperCars, Ginetta G40 Cup, Vintage Touring Car Tier 1 & Tier 2. F-Vee, F-Trainer (both classes), Lancer Cup, GT-Classics, F-Retro Gen2 & 3, F-Classic Gen1-4
Jerez 1988: Improved AI fast line
AUDIO
Audio wall reflections: further adjusted volume for trackside & chase camera
Surface sounds: slight reduction in volume on chase & trackside camera.
Updated tire skid sounds for Nissan R89C & R390
TRACKS
Snetterton: Fixed asset loading issue
Imola 2001: Fixed ice track bug
Spa-Francorchamps 1970: Increase garage limit to 32 car for GP layout
Bathurst: Updated and optimized foliage, foliage shadows, added 3d trees very near the track
Added VR cameras for Goiania Outer and Short, Guapore and Ibarra
VEHICLES
Fixed bug causing drivers to vanish if using custom liveries
Added race suit overrides added to Camaro GT4, F3, F-Trainer, MCR2000, Opala 79, 86
Helmet and race suit overrides: Fixed 1960s helmet and race suitNissan R390 GT1: Fixed the wiper animations on LD variant; Fixed some objects not casting shadows on the LD variants
Updated cockpit displays for all GT3 and GT4 cars with several improvements & corrections
Porsche GTE: new LEDs colors and alpha channel. Blue LEDs were too dark and not enough visible before
F-USA Gen1-3 (All models): Added damage models; Fixed suspension animations on Speedway and Short Oval variants; Fixed steering animation
F-3 (F301 & F309): Added damaged parts; Added new textures and material for rain light; Added light glow for the rain light
F-Classic G4M1 & G4M2: Added damaged parts
F-Classic G3M2: Changed driver animations to paddle shift; Removed gear stick from cpit; Added shift paddles to the steering wheel
McLaren MP4/5B: Fixed wheel and badge materials issue
Stock Cruze 2019 : Car bonnet cam adjustment
Nissan R89c LD variant livery updates
Corvette GTP: Added new tire textures
Brabham BT49 & BT52: Windshield material updated for correct livery representation
Nissan GT-R GT3: Corrected display RPM bars range
McLaren F1 LM: Corrected oil and water gauges
Lotus 98T: Updated warning light to be oil pressure light instead of shift light
Added cockpit lights for BMW M4 GT4, Brabham BT62, Cadillac DPi, Corvette C8 Z06, McLaren 720S GT3, McLaren Senna, Super V8 and added mirror screen and better textures for 720S GT3 cockpit
You can find Automobilista and DLC for the PC on Steam, here. And you can shop for Automobilista 2 and all DLC for the PC, via Steam, here. Keep up with all the latest Automobilista 2 news, updates and DLC here. Or check out everything available already with our Automobilista 2 car list and Automobilista 2 track list.