As predicted, the cost of sim racing with a DD setup continues to become cheaper, as the Moza R5 Direct Drive Wheel base gets a lower price of $319, down from $349, with the Moza R5 Bundle also dropping from $599 to $529. In UK currency, they're now listed £319 and £529 respectively.
We've predicted that prices would reduce over time, and the Moza drops follow the recent introduction of the Fanatec CSL DD Ready P1 Bundle. The Moza R5 Bundle has been available since Summer, 2022, and along with the DD R5 wheelbase, also includes twin SR-P Lite Pedals, and the ES Steering Wheel, which has also seen a slight price cut from $139 to $129 or £129 if you buy it separately. It also comes with a table clamp if you're mounting your wheel on a desk rather than a cockpit or sim rig.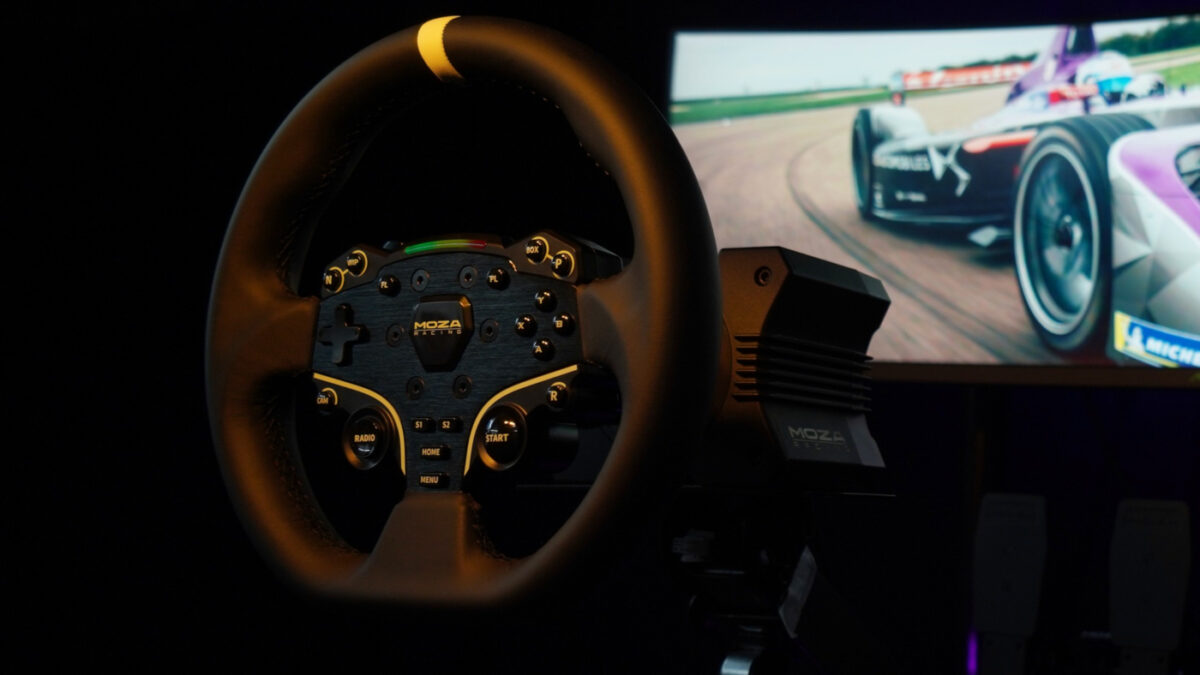 The Moza price reductions mean that choosing between the two leading entry level direct drive systems won't be based solely on price. If you spend a little extra on the Moza bundle, you'll save if you want to add the SR-P Lite Clutch Pedal, Moza HBP Handbrake or Shifter, as they're cheaper than the Fanatec add-ons.
And the V2 version of the Moza wheels will work with the R5 and all Moza wheel bases, meaning you've got a clear upgrade path within the Moza ecosystem if you want to stick with them.
The Moza R5 offers 5.5 Nm of torque in an aviation-grade aluminium housing, with a 15-bit resolution motor encoder, military-grade condutvice slip ring and intelligent temperature control. And you can change settings through the Moza Pit House software and Moza phone app. The steel pedals use Hall sensors, and an optional brake pedal performance kit offers higher resistance with a more progressive feel, and the ES wheel features RGB sequential shift lights, 22 programmable buttons, two aluminium shifters, and can be converted to a GT wheel with the £37 ES Formula Wheel Mod also available.
The products and price reductions are available directly from the Moza website. Moza products are also available in the UK from resellers including GT Omega, Abruzzi and Overclockers. And if you're upgrading any part of your sim rig, you can find news of the latest wheels and pedals here, along with all other hardware including gearshifters, handbrakes, button boxes and more here, plus sim rigs themselves, here.