A number of minor tweaks and fixes have arrived from Reiza Studios with Automobilista 2 Update V1.4.6.4 released to download. The main highlights include a fix to grids when you mix the GT3 and GT1 cars in a multiclass race, some issues with force feedback, and a reduction to gear damage for all the F-USA class.
And the attention to detail in the 18MB download also includes fixing a spelling mistake on the Nissan R89C and R390 dashboards.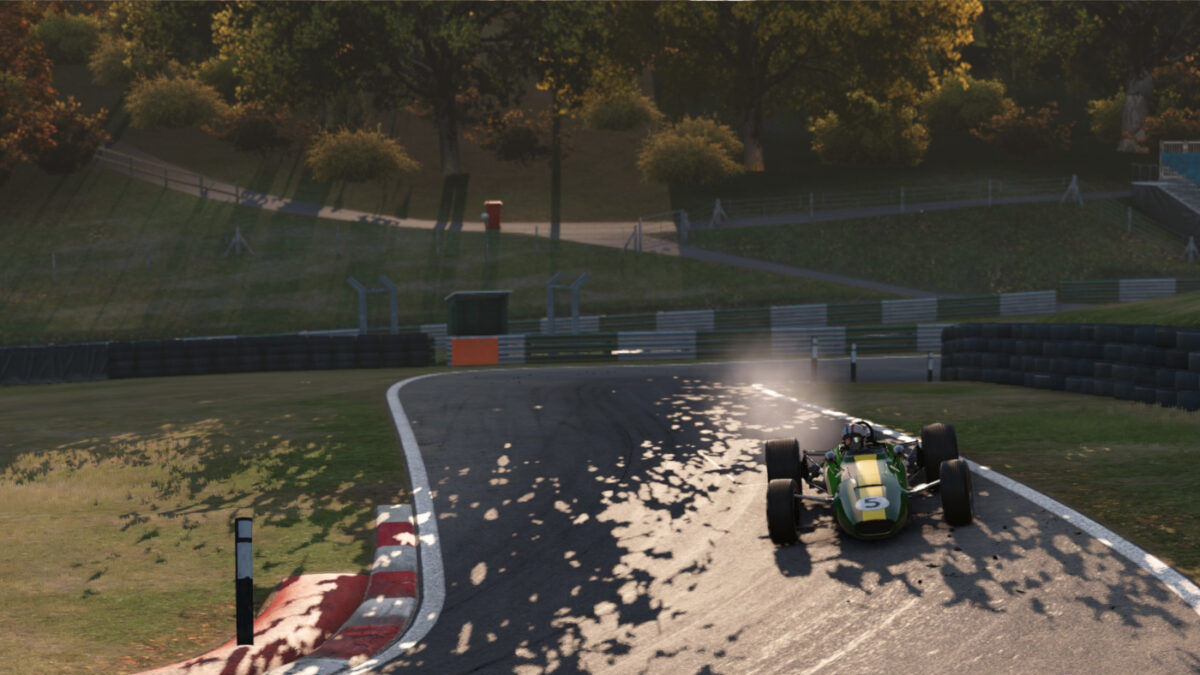 Automobilista 2 Update V1.4.6.4 Release Notes:
GENERAL
Fixed incorrect vehicle displayed for replays of F-Inter and some recent LD variants (fixes new saves only)
Fixed skid marks being created in some instances when vehicles escape to pits
Fixed GT1 class mixing up with GT3 when agrid grouping apart from GT3 (internal note – changed GTE grid grouping to make space)
FFB: Fixed missed FFB soft lock in main release builds; Fixed heavy steering under very high loads with Default+ profile
Disabled mandatory pit stop & refuelling allowed in Ginetta Supercup preset
PHYSICS
F-USA (all gens): Reduced gear damage
AI
AI calibration pass for F-Retro Gen3
AUDIO
MetalMoro MRX Honda: fixed engine pitch for AI cars
Metalmoro MRX Sharkfin: fixed missing AI car cockpit sound
TRACKS
Bathurst 1983: Added expanded billboard crowds Updated circuit length and number of turns for track selection Ui layer
Cadwell Park: Removed next lap penalty if you runoff onto the grass at the final corner
Imola 2001: Fix minor perimeter barrier gaps
VEHICLES
Increased speed threshold for F-Classic AI cars to produce undertray sparks
Fixed misspelling on dashboard of Nissan R89C & R390
Porsche GT1: Fixed LD bonnet bug
Ginetta GT4 SC: darker display when headlights on
McLaren F1 LM: Fixed speedometer bug
F-Tainer (both): Fixed rear right tire texture rotating in the wrong direction
F-Inter: Fixed windshield raindrops dynamics
User Livery Overrides: Group C helmets and race suits User Livery Overrides – Fixed Sauber C9 headlight and internal paint material Fixed Mercedes GT4 onboard paint material; Fixed F-Classic Gen4 disappearing driver
You can find Automobilista and DLC for the PC on Steam, here. And you can shop for Automobilista 2 and all DLC for the PC, via Steam, here. Keep up with all the latest Automobilista 2 news, updates and DLC here. Or check out everything available already with our Automobilista 2 car list and Automobilista 2 track list.