First of all, an apology. This review is late in comparison to a lot of other sites around and there are two main reasons for this: Firstly, we didn't get a preview copy of the game, and second, it has taken a while to get used to.
I didn't want to rush out a review until I had the chance to play the game properly – I wanted to be able to say what it's really like and to do so I had to spend a couple of weeks playing it. I hope you'll forgive me.
So first things first – it takes a while to get used to. And as I said, it takes a while to get used to. Got that? Good. For someone that played 2010 to death, the changes initially appeared terrifying and dislikeable. The handling model feels very different, and I felt like a really bad/incompetent/pitiful driver when starting a new career (now set to a default five seasons in length) and when the rain came down I was ready to throw my controller across the room in frustration.
The reason for this was F1 2010 had an amazing 'bug' where one could grab hold of the brake as soon as they started spinning and the car would automatically right itself. I don't think I realised how much of a difference getting rid of that would be, or how much I had come to rely on it. F1 2011 truly punishes you for being too early on the throttle or turning in that bit too fast, and is all the better for it.
The car now feels 'alive' and is so much more satisfying to drive. Take it for a few laps around Monaco and you'll see what I mean. The 'groove' and rhythm you can develop is astonishing, and whilst there is a steep learning curve to F1 2011, it's well worth the climb.
The rules of F1 are again implemented excellently, including the new safety car. When an incident occurs and a car is left stranded on the racing line (see Carlo, Monte) the Safety Car gets deployed. In practice, this means being part of a 'snake' behind it where you can weave to keep up your tyre pressures but don't have full control over acceleration. The game will 'auto brake' if you get too close to the car in front, and 'ghost' you if you fall too far behind. I think it works pretty well and is a nice addition to the game, especially your engineer coming over the radio reminding you to "save fuel" and turn your engine mix down to the lowest of the three available pre-set options.
Having previously featured only in the Wii version of F1 2009, split-screen racing makes a debut on PS3, Xbox and PC. It works very well too, and is a long overdue addition to the series. There's no official 'championship mode' in split-screen however, although you can create your own custom season where points will be added up. It seems a little strange when you consider the inclusion of the spangly new 'online co-op championship' mode where you and a friend can play through a season as team-mates. I don't see why this wasn't made available offline, but then I'm not a games developer so I probably wouldn't understand.
It's another good addition to the series, but the largest disappointment of F1 2011 and the thing that stops it scoring a full 10 is the lack of the promised online revolution. You can now race a full grid online, with 24 cars (16 human, 8 computer-controlled), the safety car is available and it generally feels good, but it still suffers from the same problems it did last year – let me explain:
I race without driving aids (ok, sometimes I use automatic gears, shut your face) and the online experience was ruined for me last year by constantly racing against people using traction control. It makes the game much easier (and less fun) but people that want to 'win' all the time rather than 'race' all the time will always do everything they can to take the chequered flag first. Codemasters promised a penalty system for F1 2011 where players using driving aids would be penalised by carrying extra ballast, but from my first few forays online, nothing appears to have changed.
This could also be sorted very easily, perhaps with a server search filter to get rid of specific driving aids, instead of the standard 'allowed', 'banned' or 'custom' – there's not enough choice. A 'no driving aids but automatic gears' filter would probably earn the game another point in this review, but as things are I spend more time refreshing the 'available servers' page than actually playing the game. I know this is a personal thing, but I truly believe it would make a big difference to players who don't wish to be four seconds a lap slower than those playing with ABS and TRC turned on.
So it's not quite perfect, but only a couple of gripes stop F1 2011 getting top marks, and it is still a positive step forward from F1 2010. The general feel of driving, speed and danger (I'm presuming no-one plays with damage off? If you do you are an idiot) is second-to-none in the racing genre and it's a worthy addition to anyone's games collection.
To be good you have to learn the tracks and spend time getting used to controlling the car on each corner and in different weather conditions, but the more you play the more rewarding it is – and that's the mark of a great game.
It's available to order at:
Shift 2 Unleashed, or the game formerly known as Need for Speed Shift 2 Unleashed, is an interesting game as much for the publicity campaign that preceded its launch as for the game itself.
Whether or not you accept it as the 17th in the Need for Speed franchise, the sequel to Need for Speed: Shift was again developed by Britain's Slightly Mad Studios, and following the reboot of the main Need for Speed title with Criterion's Need for Speed: Hot Pursuit, it was allowed to go in a more authentic race simulation direction. As a result, three elements stood out pre-release. The first was the apparently conscious decision to limit the number of cars in the game to a reasonable amount, rather than aiming to compete with the car porn catalogues of Forza Motorsport and Gran Turismo, although the cynical could say it's also a sensible decision when allocating resources given that two car packs have since extended the number of available cars since launch. The second was a more authentic implementation of night racing, made trickier by the fact damage could even see you stuck in the dark with no lights to help your way, whilst the third was the addition of a new 'helmet cam' view.
Shift 2: Unleashed gameplay:
All of this built high expectations, which may have led to a little disapointment when the game was released. The gameplay and handling is certainly good, if not great, but it's an evolution of the intense and frenetic action of the original Shift, rather than an absolutely authentic racing experience, despite the in-game and development involvement of several top racing drivers and the post-launch links to various Team Need for Speed teams racing in real championships around the world.
As with Shift, the in-car view is the most enjoyable by far, as the cars have a tendency to float slightly above the track, rather than having any real 'weight' to them, particularly when cornering. Although that doesn't spoil the enjoyment when you're battling in a pack of 10+ cars for the first corner of a race, it's more noticeable when hot lapping on your own, and does take some readjustment after playing Forza or Gran Turismo. There is some rolling resistance and you can feel the tyres losing some grip around corners, but it feels far more minimal than with the aforementioned race sims, and the sound of tyres screeching comes as more of an added sound effect than feeling like you're torturing the rubber on the road.
The new helmet cam is fun, but ultimately a little frustrating, as the point of view moves as your head would in real life, looking at the apex of each corner, for instance. It's interesting, but ultimately without an interface using something like Kinect, the fact that you can't control the view feels like a bit of an out-of-body experience which is a little disorientating, and less effective than the traditional static in-car view.
There are plenty of Career Mode options and routes to take in Drift, Retro, Modern and Muscle car events en route to the GT3 and GT1 championships, with a pretty wide variety of courses, and a mix of single car hot laps and normal racing with large fields of AI drivers. The AI itself isn't bad, but there are times when there's a lack of awareness from other drivers as they punt you off the track in ways which harm them as much as your own race, meaning it feels like a lack of AI awareness rather than any artificial spitefulness, especially when the same driver will courteously move out of your way on occasions as you try to come back through the pack. It also suffers slightly from the Forza problem of allowing you to upgrade your car far beyond those of your competitors on occasion, meaning that once you can break through the pack you pull out a whopping lead, even on the hardest difficult setting.
But there's a lot of joy to be had, especially battling in the lower classes as rubbing paint and battling with the pack can be a lot of fun – Retro saloons in particular seem to be a good class for the handling model and AI to work with as they have enough speed to be interesting, but not the over-abundance of power which can make the maxxed-out cars slightly frustrating.
Shift 2: Unleashed Graphics:
One of the biggest selling points of the game is that it looks absolutely fantastic, pushing the Xbox 360 further than any other racing game we've seen. The cars are very detailed and with a hi level of resolution, and the tracks and surroundings are extremely pretty – it's certainly the best we've seen Brands Hatch represented in any game, and the selection of tracks includes some beautiful classics such as Spa and Zolder. It flows nicely, with no stuttering or glitching, and the sound isn't bad either, particularly on the distinctive engine and exhaust noise of a full works Caterham.
The whole game makes a great impression graphically in fact, with the intro videos and career mode FMV cut scenes all shot in high quality and really selling the action. It's definitely one you can bring out to impress car fans who aren't gamers. The paint and graphics editor for cars isn't perhaps up to Forza standards, but it's possible to make some interesting creations, and Slightly Mad have provided a nice set of stock race liveries for each car for those of us who would rather be racing than painting.
Shift 2: Unleashed Sound:
There's a pretty good and well implemented selection of engine and exhaust notes going on, and you can certainly tell what type of car you're driving from the engine note alone. Crashes are suitable whince-inducing, and probably the highest compliment has to be for the audio clips of the real racing drivers giving you tips and advice before  a race and congratulations/commiserations afterwards – there's actually enough variety that although the tips aren't essential, they're also not at all irritating. And that's probably the first time we've ever said that about a racing game. Top marks for Slightly Mad for being the racing game developers who have probably invested the most time and effort in successfully giving us the racing atmosphere and excitement – as long as you like the more alternative, drift, street kids gone racing world!
Shift 2: Unleashed – Online:
There are the usual opportunities for quick, custom and private races, and all the usual options for setting up your preferred racing are available – everything is handled pretty smoothly and there's some top notch racing as a result. The only flaw is from the other gamers – the rubbing is racing feel of the game means that a lot of the human racers online seem to think it's fine to just barrel into corners without braking and bounce off whichever cars are in front with no real implications in terms of damage, often wrecking your race if you can't get clear of them quickly.
Whereas it's more possibly to avoid these nobbers with full damage modes in other racing games, and they tend to be more of the exception than the rule, we've found that the Shift 2 lobbies are particularly tricky to find without a compliment of mobile hazards, so it's been private games which have been by far the most enjoyable for proper racing action.
The other side of online is the constant reminder of friendly competition from anyone on your Xbox Live list in the form of the Autolog and Speedwall which appears before and after each Career race and by hitting the Select button. The default list of friend's times for each event really provides an added incentive to do well as it's so prominently displayed and also rewards you with XP points should you beat your mates – unfortunately it's not really filteed by class or car, so you can find some people with times in stock Ford Focus listed behind someone who set their time in a Bugatti Veyron fully tuned, but we can live with that, and the fact that you can 'recommend' an event to your friend after destroying their best lap gives the opportunity for some fun and games.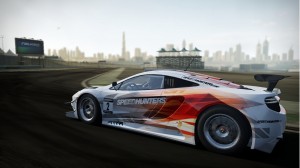 Shift 2: Unleashed: Overall Opinion:
Overall Shift 2: Unleashed is a good game, and a definitely high improvement over Shift. Without doing it an injustice, you could compare it to Forza and GT5 by imagining them as formal three course meals, and Shift as a damn good burger. It's not got all of the depth of the full dinner party, but at the same time it definitely satisfies the need for quick and intense racing, and like a good burger, it's also pretty addictive. Whilst it's not quite the full-on racing simulator you may have been led to believe, it's the perfect arcade-sim alternative to either of the more comprehensive, and at times, more tedious games. And that's more than good enough for us…
Shift 2: Unleashed is available for PC, PS3 and Xbox 360 (version tested). Score: 7/10.
As fans of my work will know (hello mum), I was a big fan of the original Dirt, but less so of it's sequel. So here's the difficult third album – it has to keep the original 'rally' fans happy and still appeal to the slick, polished Americanised variety showcase that was Dirt 2. And I'm pleased to say it generally straddles the delicate balance between the two quite well.
Gone is the irritating daredevil Travis Pastrana playing the role of your in-game menu 'buddy' (needed presumably by those who can't find their own way around an in-game menu with the options laid out in MASSIVE CAPITAL LETTERS), and in come three new irritating voices to replace him and guide me through the game. I also have no idea why there are three of them, and even less idea why one is English, one American and one Australian. They pop up to tell me a new team wants to sign me now and again, as well as to tell me my driving is brilliant, which is nice, although they use a lot of annoying words like 'sweet!', 'cool!' and 'wow!' when you make a selection. It grates. They introduced themselves to me at the start, and I presume they still have names but they haven't stuck. One sounds a bit like John Torode, so I call him John Torode. The others are known to me as 'cheesy' (the American) and Linda, because I like the name. I encourage all players to name these three to make their inane and insincere banter less likely to induce suicide.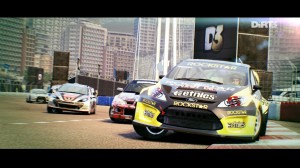 Sticking with the aesthetics, the soundtrack is a little strange too. It's really great in parts – there are some soothing strings, some funky bass and some nice melodies during some of the menus and loading screens. But then some thumping rock will kick in that seems totally out of place. I loved the use of F.E.A.R in F1 2010 because it was a theme, it gave the game an identity. Dirt 3 tries to have the cool soundtrack of FIFA but the musical styles are a little too far apart for it to work. Still, there are some good tunes and the menus are nicely laid out.
You can even change your co-driver's voice from 'Scottish man' to 'American woman' in the options menu, and specify they talk in Sega Rally language – 'easy left!' / 'medium right!' – should you not be able to cope with numbers, or struggle with the concept of counting from one to six.
Oh yes, the game itself. Easily forgotten. It's divided up into the career mode (Dirt Tour), single races and multiplayer. I haven't had a chance to play online much yet, but the ranking system seemed quite intuitive – giving you more points according to the number of higher-ranked players you beat. All the game modes are represented and it was quite good fun. I had a few games of rallycross and won, and then did a few rallies and lost. I am yet to try the splitscreen options as I currently have no friends.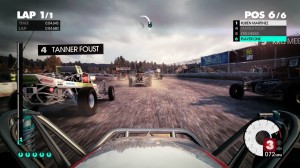 The main tour mode is a mixture of the game's main disciplines. There are some excellent rally stages, challenging rallycross tracks, some fun truck arenas and a few 'Gymkhana' locations where one must perform a succession of stunts in order to gain points. Yes, Ken Block has been digitally recreated to guide you through the discipline. Whilst fun, this mode could prove frustrating to those wanting a pure 'racing' game. Gran Turismo 5 players can leave the 'drift' mode alone if they wish, but in Dirt 3 it's all part of the main game – and if you're the perfectionist who wants to beat every level, you may be in for some hardcore donut practice.
The cars themselves generally feel solid, and the environments are superb. Weather effects look nice, handling is sufficiently different on different surfaces, and there are some nice day/night effects that really show off the lighting model. It's not quite as pretty as F1 2010, but there is a lot more variety in this game, not to mention cars.
The damage model is probably the best thing about the game, especially when combined with the punishing rally stages. It is entirely possibly to hit a bank, roll spectacularly and come to a rest on a grassy verge. It's equally possible to total your car hitting a tree, and perhaps most excitingly, you can now fall off cliff edges and plunge to your doom. There are no rock-solid plastic barriers anymore, and the lifelike environments really add to the sense of danger on the rally stages as you hurtle through forests and villages far too quickly.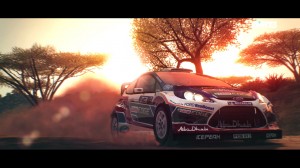 'Flashbacks' make a return too, so once your car is damaged you can 'rewind' time and carry on from just before you messed up. Proper race fans won't use this feature obviously… except when nobody is looking.
The game has some nice replays, any if which you can upload to YouTube via the clever integrated software. I haven't tried it myself yet, but I would assume the results look very much like a virtual car being driven round a track on YouTube, complete with comments underneath such as 'LOOL', 'You're a crap driver, I'm much better' and the obligatory 'you're a racist'.
So all in all, Dirt 3 is a good game. I'd still rather have a pure rally-driving game, but hey, I'm not the mass market and the rally stages within it are still the best yet. There is a real sense of authenticity to many of the rally elements, especially with the HUD turned off and using the in-car view, and many of the other disciplines are a good laugh (specifically via the excellent multiplayer system).  It's not groundbreaking, but it's slick, polished and great fun which scores it an excellent 4/5 and a hearty recommendation.
Buy Codemasters Dirt 3 now from:
It's taken a while to get around to reviewing Test Drive Unlimited 2 – not because we haven't been playing it, but partly because we wanted to make sure we cover all the angles after a slightly animated response from some people to our list of issues with the game. So in an  effort to make sure we're fair, we ended up not writing about it – a situation we're rectifying now for posterity and anyone who hasn't already made up their minds.
The Test Drive series actually began in 1987, beating Need for Speed by seven years. And the decision to reinvent the series resulted in Test Drive Unlimited in 2007. It's impossible to mention the sequel without referencing both the ambitious achievement of the first game in providing an open world MMO car game, and the fact that it had a number of problems with bugs. That time, the ambition definitely won out, with issues being relegated by the enjoyment of cruising round Hawaii with the window down and the radio on. We all have fond memories of awesome moments in TDU, and it's got a special spot saved in the history of racing games.
So hopes were pretty high for Test Drive Unlimited 2 – after all, several ambitious ideas were mentioned in previews and interviews around the TDU launch which never made it into the game, so there were almost endless possibilities. And despite the fact the console hardware has remained the same, internet speeds and gaming innovations have moved on a lot since those days – although we might have been happier pre-Farmville.
But were those hopes met?
First the good news – graphically Test Drive 2 looks pretty good. Something with the geographical size of TDU2 requires the occasional allowance for draw distances, but in general the looks are pretty nice, and any shortcomings are pretty bearable. Certainly your first reaction will be to enjoy the world and scenery as it rushes past.
Handling hasn't ever been a major selling point of the TDU games, and things have stayed the same for TDU2. Moving onto the more advanced settings for the handling model does improve things, and in general it's not bad enough to be a major issue, but it occasionally gets frustrating during the licence test sections. Out on the open road you can hustle along at a fair pace whilst feeling in control.
The addition of Ibiza is a nice expansion, giving a bit more space and variety, even if air travel is a little bit of a hassle in the game (although nowhere near as bad as the reality of airports).  Obviously picking two fairly warm and sunny locations does mean that the jump isn't as pronounced as if they'd picked somewhere more radical, and some of the scenery on both islands does look fairly similar. Hopefully the Isle of Wight or the Scilly Isles are next on the list for inclusion.
There's a reasonable selection of cars – although the car list has drawn some complaints on this site about a lack of variety. It would have been nice to have seen more classics and legendary cars, as those are the ones which really get the emotions going as you cruise around – and they've also got more variety in interiors etc. But you get a classic Mustang early on if you fancy a muscle car, and you'll soon be able to afford the classic E-types etc, even if the Ferraris might take a little longer.
And there's certainly enough content to consider it value for money. In addition to the plot-based racing elements, there is more opportunity to take on a variety of challenges around the islands, whether it's the traditional time-based random challenges, finding photographic spots, or discovering wrecks to unlock additional cars. You could argue that the extra missions tend to be 'find x location' but if you don't like those type of challenges and some leisurely drives around the island, then you're probably not really a TDU fan in the first place. And there are some lovely touches, such as the road signs actually giving useful information when you need to find a town.
In terms of online gaming, the random encounters with the closest players on the server are some of the most interesting experiences the game has to offer, as whether they're enjoyable or not completely rests on the other player. We've had high level players intent on just ramming us off the road every few seconds to the point of frustration turn into them leading us to a target location when they realised we were lost and looking for a wreck.
Club racing and multi-player racing are still there, along with setting time trial routes for online competitors, and all are functional – although the club element still has some foibles and glitches.
And that leads us nicely into the downsides, which we've previously covered in a reasonable fashion but are worth restating.
First up, the plot and all characters involved are terrible. TDU2 hovers somewhere between aspiring for the humour of Grand Theft Auto, and plumbing the depths of the world's campest and worst soap opera, and never quite manages to reach either target. Every character is a bad stereotype, including your valet-turned-racer, and it's hard to fathom why you'd be trying so hard to join a racing fraternity which is often akin to hearing nails down a blackboard.
The voice acting doesn't help – it appears that pretty much every character is somewhere in between camp and creepy, and the amount of repetition in the introduction screens for races will make you weep 'The Wilder brothers are at it again' in your sleep.
Add in the fact that you'll be bouncing off the rev limiter for large periods of time in cars which really start to grate, and the fact that you're given a choice of just two radio stations, and it's a flashback to the days of playing music on a stereo to accompany your gaming. In previews for the first TDU, Eden talked about streaming real radio stations into the game, and that would have been a great solution, even if it was an option for those with enough bandwith. Alternatively, if you're going to create 'humourous' fake radio stations, they have to be as good as those in Grand Theft Auto. These aren't.
The plot is a nice idea, and race school licence tests aren't a bad way to introduce elements of the gameplay and car handling – but there are far too many, with too many challenges, and with too many elements which highlight the fact the handling model isn't great on accuracy and car control. If you've got a vague car handling model, I'd suggest skipping the 'slalom through tight cones in the rain' tests for example.
And the addition of F.R.I.M is similarly challenging. In the offline mode it works quite well to entertain and earn some extra cash as you drive around the islands, giving you bonuses for near misses, high speeds etc. But when you're always connected to the nearest players, and their instinct is generally to barrel into you as soon as they see you, the only way to actually enjoy the F.R.I.M accumulator is to either avoid anyone on your map like the plague or play offline and defeat the point of an MMO. Plus, and this is a matter of personal taste, it does also feel quite hard to ignore, which means you lose that relaxed, cruising feeling of TDU, because you're constantly thinking that really you should be earning some cash. It's akin to someone constantly telling you that you should get off the sofa and do something productive with your life.
The overriding feeling is a lack of polished ambition. There are numerous other bugs, including some which can kill your save game and leave you trapped in your garage (As happened to me 3.5 hours in). You can find some audio bugs, including some bizarre engine noise related ones. The tuning and upgrades sometimes make your car slower. The map is still an absolute pain in the ass to use. Some achievements are only available in the casinos which were exclusive for pre-order copies of the game. The 'tail my girlfriend' missions have a terrible difficulty curve which essentially require you to know in advance when the target vehicle will be accelerating quickly. Every single item of clothing and styling appears to be taken from a parody of metrosexual clubbing gear.  And that voice acting deserves another mention, just because it's so painfully bad, and yet never so bad it's actually funny or enjoyable.
That last paragraph may seem like we don't enjoy Test Drive Unlimited 2, but that isn't true.  There are truly magical moments, such as the sun coming up as your drive down the coast road in a gorgeous supercar, but the problem is that we were delighted by that in the original Test Drive Unlimited. And although a side-by-side comparison with the earlier game reveals more of the improvements that have been made, four years have passed, and the bar for a lot of games has been set higher and higher. Eden are still to be applauded for doing something radically different with driving games, and doing it successfully enough to come back with a sequel – Criterion may have also managed it with Burnout and Need for Speed: Hot Pursuit, but Bizarre Creations failed with Blur despite their PGR experience, and Black Rock Studios (formerly Climax) had similar problems with Split/Second despite their previous form with the original Xbox MotoGP games.
Summing up TDU2 reminds us of another car porn experience, when the Top Gear presenters describe their adventures as 'ambitious but flawed'. If you can overlook the numerous bugs, the terrible characters, and the painful audio, then there's a lovely slice of car-based exploration with some enjoyable online racing, and some bearable single-player races and challenges. But as much as some people absolutely love and adore it with a passion bordering on obsession, there's a larger number of people who are desperately hoping that Test Drive Unlimited 3 might be the game we've been hoping for since the original was announced.
2.5/5
Well it's finally here, and after years of planning, and development, and yes, delays, GT5 has arrived. Or has it? Sure, the title is here, but is the promise of another console racing simulation revolution from Polyphony something you can bank on, or will the relatively soon to follow GT6 be the real deal? That all depends on your contextual expectations I suppose, and what the future may bring.
If you've read some GT5 reviews by now you know the verdict has ranged from silly semi-confused musings, to mild exuberance, and even general approval. This in and of itself is a bit of an indictment when you consider the lengthy gestation period of GT5. Why shouldn't it be the racer of the decade, when, after all, it took a half decade to get it to market?

The buying public is a harsh master, but the non-buyers are even harsher. So let's dispel one notion right at the beginning, don't listen to the haters, and, don't listen to the fan boys. GT5 is neither the greatest console simulation racer ever, nor is it insufficiently done either. It is an interesting and entertaining gaming result that reveals a kind of simulation crossroad where old meets new.
Since most if not all the GT5 reviews are already out, and cover the same basic outline of the game such as how many tracks, cars, modes, special events, challenges, levels, etc., there are, I'm not going to drive down that well worn path, but instead try to get to the real meat of the GT5 matter. You know, talk a little bit about what everyone really wants to know, like, is it better than Forza3, and is it good enough to buy?
Where others have said GT5 feels the least complete of any GT game, I see a game with the most inclusion of old and new elements possible. I suspect that it is the retention of these older features and car models, as in the case of the less detailed 800 or so "standard cars" that spoils the taste for those looking for an entirely different and revamped direction for the franchise. There is a certain jaded cynicism amongst game reviewers these days using such phrases as, "only 200 premium cars" and "painfully slow (initial) HD install." Seriously? Does anyone seriously stare at the TV in agony while the game is installed to the HD for 40 minutes? Or do they go get a bite to eat or watch TV until the process is complete like me? Only 200 premium cars is a, "shame?" Really? To this day I don't have 200 cars in my Forza3 garage, and I don't feel cheated. "In game load times are painfully slow?" Honestly? I'd say they are either the same as or slightly faster than FM3, is closer to the truth.

Apparently much of the mis-interpretation or angst of GT5 comes from those who don't know what Gran Turismo is, or is trying to be. Rather than objectively try to positively accept the game for what it is, the reviewers tend to try to make it fit into what they think it should be. And if it is an odd fit, then they are quick to criticize it to no end.
So what is GT5 exactly? It is a major console simulation racer that has a unique heritage all its own, and a historic reputation for creating the genre in the first place. GT5 is a mix of old and new themes and technology. It's the first 3D variation of its kind, and offers some of the very best car modeling ever seen on any platform.
So, let's get to it, by the numbers, does GT5 match or exceed the driving pleasure and entertainment value that FM3 has delivered, and if so, is it enough to justify buying it? I'll let you do the math on the 19 categories listed below…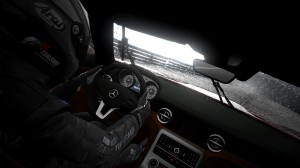 Driving Physics: On a simple scale of 1-10, GT5 wins easily with a 9, over FM3's 7.
The tactile sensation of GT5 is very noticeable. You can feel the tires in contact (and not in contact) with the track. FM3 by comparison seems to be less sensitive and vague, as though its cars are hovering above the track by about an inch. For the first time that I can recall, the proper motion is being experienced with GT5 to the extent that the technique of "throttle steering" can be fully utilized in a console racer like never before. In a word, the physics are, 'great.'
GT5 cars' exhibit pitch, roll, and yaw motion, with every input of the steering, accelerator, and brake. You see and feel such actions as nose dive under braking, or front end lift under acceleration. This body movement is not exaggerated, but gives a great sensation of weight transfer and momentum that, like a real car, has to be considered at all times when hustling around the race track. Tires make the biggest difference to the GT5 cars, and braking is very sensitive without ABS. There's a feel to the physics that gives you the sense that there is an infinite range of fluid control and modulation, using the G27 wheel.
Overall Game Content: GT5 gets about an 8, to FM3's 8.
Both games come equipped with roughly about the same content and time needed to completion.
On-line racing: GT5 nails a 9, FM3 only a 6.
The return of host controlled lobbies, (a feature that was sorely abandoned in FM3) makes GT5 the easy winner in this category even without adding twice as many cars to the track. The ability to name a lobby, and have new people come and go in a system that allows you to practice without stopping to let someone in, is pure genius.
Damage modelling: FM3 has a solid 8, GT5 more like a 6
GT5 has too basic a damage model; it's there, but barely.
Track Modelling: GT5 gets an 8, FM3 a 7
Tracks are fairly close, but the GT5 tracks are slightly better looking, and offer a greater range of textured surfaces and animations.
Engine sounds: FM3 captures a 9, GT5, maybe a 7.
GT5 is less natural sounding, and too artificial compared to FM3's quality engine noises. And GT5 crashing noises are underwhelming too.
A.I. quality: GT5 8, FM3 7
The A.I.'s are comparable gentleman drivers in GT5 to the ones in FM3. They seem to make more sensible moves, and will allow you to race them clean 90% of the time. They will even take a chance now and then and wipeout occasionally.
Peripheral wheel support: GT5 a perfect 10, FM3 no more than an 8.
With both a fine factory wheel (DFGT) and great after market wheels (G27-T500RS) GT5 is better supported than FM3, which no longer sells the factory Microsoft Wheel, a wheel that had a variety of bugs and durability issues.
Photo mode: GT5 about an 8, FM3 close to the same, about an 8.
This is a close category to call, both have fairly good picture taking options.
Community features such as leader boards and car exchanges: FM3 nails the 10, GT5 only a 5.
GT5 is lacking in this area, but it is promised that leader boards are soon to come. It's hard to beat the FM3 leader boards and auction house features, it's a complete package.
Car manipulations such as painting, tuning, upgrades: FM3 a pure 9, GT5 barely a 7.
GT5 hasn't the detail for tuning, or painting, and doesn't compare that well to FM3 in this category. However, all those who either hate to tune, or can't, will have less to fear in GT5.
Misc. features: GT5 manages an 8, FM3 about a 7.
The new ,"Course Maker" just about trumps anything FM3 has in this category even though it is very basic. The 3D aspect of GT5 is great too, if you have the right TV.
Number of cars: GT5 gets the 10, FM3 a secure 9.
Obviously 1,000+ GT5 cars wins over everything currently offered. And of the two games the only open wheeled race cars offered (Formula One), gives GT5 the nod here.
Number of tracks: FM3 has the perfect 10, GT5 the 9.
GT5 has a soft selection of 70 tracks or so, FM3 has 100+.
Weather and day/night tracks: GT5 gets at least a 7 for trying, but FM3 = 0
This feature really helps tip the scales toward GT5, because FM3 has no such feature.
Number of grid positions: GT5 rules with a 10, FM3 merely average with a 7.
Another no-brainer that really makes a big difference, GT5=16cars, FM3=8cars
Promotional events: GT5 again scores a 10, FM3 just a 7.
GT5's, "GT Academy" in collaboration with Nissan is an unprecedented event (in the US – it previous ran in Europe). "The top 32 virtual racers in the country will compete in the live national finals event scheduled for March 2011 to become one of 16 GT Academy finalists. The 16 finalists will compete against each other in a series of challenges, including behind the wheel of real Nissan race cars, for a chance to become a professional race car driver as the GT Academy winner for the U.S. The winner will have the opportunity to train with elite race car drivers at international tracks and race as part of a professional team."
Modes of play: GT5 9 vs FM3 8
Both have about the same number of modes. GT5 has dirt/snow rally racing, and FM3 has drag racing, but all things being equal, the dirt rally racing in GT5 is more functionally fun, than the non-functioning drag strip of FM3. (Starting lights don't offer staging, reaction time, or red lights.)
Immersive quality: GT5 is about an 8, FM3 only a 6
Without a doubt the immersive quality of GT5 exceeds FM3 by some amount. Not because it is vastly different, but because of the emphasis and focus placed on the minor animated details, such as black rubber marks that stay on the track. Nice touches like a false start option that kills your car if you jump the start, for a few seconds, and pit stop decisions on fuel and tires. Tracks are more animated with rain, snow, and fireworks going off in the distance. Reactive spectators taking pictures as you pass by, and flinching in terror if you get too close to them on a turn. Cars that visibly lean when acted upon by the forces of nature, or regrettably going into a violent high speed "tank slapper" due to an over aggressive right foot. Or maybe driving the excellent facsimile of a Sprint Cup Car from NASCAR, and gaining immediate respect for the skill and manliness it takes to handle one at 200mph door handle to door handle. (Sorry Danica you're not quite there yet). Or how about almost feeling the G-force generated by the pro karts. It's these numerous minor details and experiences that crank up the immersive giggle factor, and put a smile behind your face shield every time.

Perhaps the best judge of the quality of the GT5 simulation comes from someone who isn't a gamer at all, hasn't done many racing sims, but is a real car guy that has raced. I know just such a person, and after trying first FM3, and then GT5, he exclaimed, "Now this is more like it!" It was clear that he was able to pick up on the physical feel of GT5 faster than FM3, and was not as frustrated by GT5 as he was with FM3. No "sticky grass" or time penalty to deal with in GT5, and the A.I.s were more fair in his opinion. I can't say that it was just the game that allowed my friend to "master" GT5, it was more the seamless cooperation between his real knowledge, and the virtual experience of GT5 that allowed him to identify with the sensations better. Even so, he was quick to confess that the game gave him the impression that he had a long ways to go before true mastery set in.
So is GT5 the better console simulation racer? Depends on who you are and how you add the numbers up, but for my money it is. As a long time Forza racer and original Gran Turismo guy I can honestly say this is the more enjoyable game. As I get closer to completing the game it feels like the goal of mastery grows at the same rate as my newly discovered skill, and with each quicker lap I make, there seems no real end in sight.
Conclusion:
Bottom line, throw out all the hype and the haters, and the way I see it, you definitely have an overall improvement to the breed. Forza was good, but GT5 is better. It's not light years ahead, and it's not the revolution that GT1 was which started it all, but it is better. GT6 may be the real GT5 in the end, but for now, if you want the best console sim-racer on the planet, Sony's premier title, GT5, is it.
Full Throttle,
AAR_GTDon
(Editor's note: If you haven't bought GT5 yet, here's a list of options and links)
There are several different options available to buy Gran Turismo 5:
Collector's Edition: Game, Custom-etched keychain, 1:43 scale model of the Nissan GTR Spec-V, 300 page book, voucher for 5 DLC cars, Certificate of Authenticity.
Signature Edition (Exclusive to Europe/Australian): Steel case, book, Gran Turismo wallet, 1:43 scale Mercedes Benz SLS, voucher for six 'Stealth' cars and more.
Trials HD is an unusual game – it originally started life as an online flash game played on your PC, but since then it's evolved into a PC game, and in the case of this version, an Xbox Live Arcade release retailing for 1200 MS points.
Developed by Red Lynx, the game has stayed true to it's roots by remaining incredibly simple and addictive. You control a trials rider and his motorcycle as you try to navigate over obstacles – the objective is to finish each course in the shortest time without falling off and incurring a penalty.
The controls are incredibly simple – you're able to accelerate and brake with the right and left triggers. Meanwhile you can also lean your rider forwards and backwards with the analogue stick – and yet for all the simplicity, those moves allow you to traverse a challenging range of problems – hit the power and lift the front wheel to get onto objects, or lean into vertical slopes and feather the throttle to avoid falling off or looping the bike…
And where the game has really expanded is in the sheer amount of obstacles and challenges available. Trials in the real world often features unusual man-made problems such as walls, tyres and wrecked cars – in Trials HD you'll get explosions, moving platforms, and ramps that launch you hundreds of feet into the air or underground. And in some levels you'll be blown into the air by huge fans for example.
What holds everything together despite the unrealistic obstacles is that the physics of controlling the bike are immensely satisfying when it goes right – balancing the throttle and rider in just the right way to achieve seemingly impossible progress is hugely rewarding, and you can feel the weight of the rider and bike adjusting as you cope with huge jumps and landings. Although the Hard and Extreme levels really do live up their names, it rarely feels unfair – just extremely hard at times.
The sound is reasonable, with a rock soundtrack and the occasional whoop from your rider accompanying the engine noise. Graphically it's a nice looking game, with obstacles, scenery, explosions etc all looking great and never slowing the action down in faster sections.
In addition to the main game, Trials HD also features a number of minigames, ranging from riding inside a hamster ball, to jumping through flaming hoops and becoming a human pinball. All good fun and slightly less serious than the main game.
The reason the main game becomes so serious is that although you ride individually, you're always aware of the scores of your friends and other players – the sub-games will display the names of your friend's best scores as you pass over them for example. And it's this competition that really drives you to replay the tracks again and again.
There's also a Tournament mode against virtual competitors which puts more pressure on achieving a good time without incurring any penalties. And there's a reasonably easy and very useful track creation tool – some of the tracks in the Big Thrills pack were community-built, and there's nothing in the game which can't seemingly be replicated or improved by anyone with enough time and skill.
Since launch in 2009, two additional content packs have been released, the Big Pack and Big Thrills. Both retail for 400 MS Points and feature extra Achievements, Gamerscore, new tracks and variations on sub-games.
Conclusion:
Trials HD is an incredibly fun game on easier levels, with a huge amount to offer for a downloadable arcade game based on something you played in your browser 5+ years ago. It's really easy to pick up for beginners, and you can see a pretty big variety of tracks before the difficulty really ramps up to give you more of a long-term challenge. Plus it's great as a game for a quick 5 minutes which then turns into a couple of hours.
The downside is obvious – if you try the free demo and don't get any enjoyment from the battle between man+machine versus the obstacles, you won't get anything from the full game, and you might find yourself getting frustrated with the Hard and Extreme levels – some of which can see you falling off 20, 30 or even 100 times on a level on your first attempt. You'll also find yourself swearing a lot.
In terms of criticisms, that's about it. Including the new DLC track packs, I've only managed to glitch into one piece of scenery so far, although you can occasionally drop into places from which you can't escape – which can be a little annoying. A couple of DLC tracks also seem remarkably hard for the medium category, and the engine noise of one or two of the bikes can get irritating when you're stuck at high revs on a slope repeatedly.
But everything considered, it's hard to fault Trials HD. It's a bit of a Marmite game – you'll either love it or hate it. The biggest problem is trying not to swear when you get stuck.
4/5
Justifying a review two years after release and earning a high score shows how well Codemasters' Race Driver: GRID has stood the test of time. Not only does it still have enough loyal followers to make it easy to find online games (On the Xbox version used for review, anyway), but with Race Driver: GRID Reloaded available for around £15 (Which includes the 8-Ball Pack DLC), it's still good value for money.
Race Driver: GRID game structure:
Race Days give you a quick race option, but the main interest is in the Grid World career mode and in multiplayer.
Grid World follows the career of your personalised racer over several seasons as you try to rise up both the driver and team rankings. You're able to gain experience and cash by racing in a selection of events which are separated into American, European and Japanese leagues, with different selections of tracks and disciplines – as you'd expect, Drift Racing occurs in the Far East, for example. And once every season, the Le Mans 24 Hours race comes around for you to compete in.
You're able to accept 'Driver Offers' from the start, allowing you to drive for established teams for a cash bonus – but the real focus is in your personal team, including hiring a second driver as you progress through the game. Most of the closed and open-wheel events will require you to buy a car, which can be purchased new or via an in-game mock-up of Ebay (which is entirely scripted in-game information and sales).
Once you've got the wheels, you (and your team-mate) will race in the specific series, earning cash and reputation points – good results will see you able to pick team sponsors from an increasing pool of interested companies, with each offering rewards for specific objectives (Finishing the race, finishing 1st or getting no damage, for example).
Personalisation includes setting the team livery, and entering your name, which means you get an audio greeting whenever you arrive in your garage for a new game, for example.
You'll get in-game audio prompts from your business manager, team chief, and your team-mate – either congratulating you, or warning you of a crash in the race, for example. Unfortunately the in-race prompts are normally just after you've gone past the spinning wreckage in question.
Multi-player is a simple lobby-based affair offering quick or custom searches, or the chance to host your own race, picking from the range of disciplines and tracks, and then choosing whether to include damage and collisions. It works pretty well, and you can generally find games pretty quickly.
Loading screens are filled with reminders of the myriad achievements ranging from reaching certain levels, performing certain tricks such as winning by reversing over the line, or driving certain amounts in-game. They're handed out at a reasonable pace to encourage you to keep racing, and the four difficulty levels and assists are pretty reasonably spaced out to let you set the right level of challenge.
Racing in Race Driver: GRID
While it might have the least-annoying career mode on consoles, the real heart of any racing game is when you're on the grid. And the racing action is pretty good. It's fast and frenetic in most events, with the handling on the 'twitchy arcade' side of things, but once you get used to it and tweak it a little, you're still capable of pretty smooth laps.
The braking is pretty harsh by default, but you learn to dab the brakes lightly and keep on the gas within the first couple of races. The cars do slide in a reasonably controllable manner, and the track selection is pretty good, with culprits including Spa to give a nice challenge.
The AI drivers are pretty reasonable, although they do tend to stick to the racing line, even when your slower team-mate is holding you up – no team orders, here! And AI drivers are just as susceptible to spinning out and crashing during races, which makes climbing through the pack in a 2 or 3 lap race more possible – the only really glaring oddity is the fact they'll come to a dead stop to allow you back on the track after a crash, which is a little confusing at first.
Graphics and audio:
For a game which was being developed in 2007, the graphics have held up well. Cinematics and menus etc are reasonably nice, even today, with some style and elegance. In-game, the graphics are more basic than newer releases ( e.g. Forza Motorsport 3), but importantly they handle the speed and up to around 20 cars without any problems, which is more important than having the prettiest background.
The cars themselves are nicely modelled, and you have the choice of internal or external views. And you get a variety of daylight to play in – the 24 race goes through the entire dawn-dusk-dawn sequence in about 20 minutes on the default setting, meaning that you have the challenge of driving at 200mph with only your headlights and your memory to help guide you.
The audio tracks are OK – the voice samples can get a bit repetitive after a few seasons, and the biggest culprit is generally your team-mate, who feels the need to announce the fact he's behind or in front of you in whichever regional accent is appropriate. The problem is that despite the audio clip, there's no effect on his actual driving, and after the 3rd or 4th 'Hello, I'm right behind you', you can find yourself brake-checking him and wishing he'd sod off for a while.
Race Driver: GRID – the verdict:
It might seem strange to award such a high 4/5 for a game which has been out so long, but in the context of a £15 purchase, it's entirely logical. And going back to the time of release, there weren't many other racing games which worked so well.
The race disciplines are varied enough that you can go through several seasons without much repetition, save for the Le Mans event (which is skipable), and in addition to circuit racing, the drift and demolition derby events add some interest.
If you're a console-owner looking for circuit-racing beyond the flagship car game for Xbox or PS3, then it's easy to recommend splashing out £15. And with the news that Codemasters are currently developing the sequel, it's worth getting some practice in now!
4/5
Buy Race Driver: GRID or Race Driver: GRID Reloaded:
Buy from Play.com (Including an exclusive special pack with 'making of' DVD and hardback artbook.
The Need for Speed: Hot Pursuit demo is now available to play, and we've been checking out what it's like, and what it shows for the final game, due out on November 16th (US) and November 19th (Europe) for the Xbox 360, PS3, Wii and PC.
Initial impressions of the Hot Pursuit Demo:
The first thing you'll notice is an effective intro which is loud, colourful and channels the influence of action movies and Criterion Games' Burnout series. It sets the scene well for the arcade action of the game itself.
You're able to easily create or link an Electronic Arts account with your console profile (certainly on the Xbox version we played it seemed a much smoother process than for some previous games), and then it's into the main game menu, featuring the Wall for communication, Career Mode for the playable demo levels, and the Autolog feature which tracks your performance and recommendations with the activities of your friends.
All of it works, although the wall comments and recommendations are fairly limited – mainly allowing you to see which friend is just ahead of your best performances, and to boast when you beat them.
What about the game itself:
This is not a sim by any stretch – it's a pure arcade racer which mixes elements of previous Need for Speed games, Burnout, and the classic Chase HQ. You're given the choice of driving as a racer to claim first place, or jumping into a patrol car to force illegal racers from the roads.
The 'pure' racing experience is OK – the graphics are impressive and extremely fast with no signs of any speed issues. In the demo version, you're one of 6 cars on track on a long and winding coast road.
You're given the choice of 3 open-topped sportscars from Porsche, BMW and Nissan, and there are slightly handling differences in addition to top speeds, but they're not big enough to prevent you doing well with any of the cars. And the general handling model is fairly basic but effective – there is an element of fishtailing which can happen with all the cars, and is a little frustrating when it wrecks a good time.
The main issue with the handling model is drifting – any time you brake and turn, or turn tightly, your car will automatically start drifting, which looks cool enough but definitely isn't the fastest way to drive. Drifting also slows you quite substantially, and it appears that the computer controlled cars can pick up speed out of the drifts far more quickly than any human efforts.
In addition to drifting, you're also able to power-up and use nitrous by slipstreaming, driving on the wrong side of the road and cutting close to other cars – and it's plentiful, meaning it can be useful to gas out of corners more quickly as well as maxing out your speed on the straighter stretches.
Join the Seacrest County Police Force:
But it's the chance to be a cop which makes the game – and is definitely the better part of the package. You're able to choose from a Ford Crown Victoria or Nissan 370Z patrol car, both of which also benefit from the same nitrous power up to slam into racers and end their fun.
But you also get some additional toys – in the demo, you're able to drop speed spike strips behind you (Known as stingers in the UK), and also call in road blocks to slow the racers down. You're limited to 3 of each, and there's a little bit of powering up of each bar before you can use them, but the speed spike strips are particularly satisfying when there's a racer right behind you…
And as you'd expect – contact and crashes are nicely done with some great footage of unfortunate racers careering into obstacles, cars being rolled and wrecked, and general carnage…
Hills, bends and shortcuts:
The roads are fairly nice to look at, but you won't get to see much – for one thing, both roads in the demo are jam-packed with bends, and for another, you'll be going to fast to notice much in the way of details.
Which is a bit of a shame as there are numerous shortcuts to use, but often you won't notice them until you've gone past, and because of the speeds involved, it's likely you'll end up nerfing your patrol car into an obstacle.
Sharp bends and hills are put together nicely, and tend to force you onto the correct side of the road to avoid oncoming traffic, although the roads seem fairly deserted a lot of the time…
Stop with the promo:
There is one element of the demo which is particularly infuriating – and fortunately it's nothing to do with the gameplay. Every time you complete a race, you're forced to stare at a static promotional message about the game. Fine the first time, annoying the second time, and by the 3rd or 4th time, it makes you want to kill people… It's a good reason to pause just before you complete a level and restart instead to avoid it (Unless you've got a personal best time).
Overall:
So it's a good demo of a strong arcade game which will be a lot of fun – particularly in multi-player. The best part of the game is definitely chasing racers with your sirens blaring, and smashing them off the road – which overwhelms the more standard racing action.
Multi-player isn't available in the demo, but should be good, with the chance to smash real friends from the streets – but despite the Seacrest Country setting, the roads do feel slightly limited if you compare the action to chases in Grand Theft Auto multi-player for example, or consider the same gameplay in an open Test Drive Unlimited setting. By having set courses, the action is pretty short and sweet – in the demo, times of around 2 minutes seem pretty common to complete the cop challenge.
It's definitely worth downloading the demo for a blast, and it'll be interesting to see how the full game expands the features and challenges when it arrives next month.
Pre-order Need for Speed: Hot Pursuit
Well, where do you begin? After all the hype and expectation, the first Formula One game for four years has arrived. Much was hoped for when Codemasters obtained the licence – a company with a good track record in making great racing games, and their style is immediately apparent when you boot up the game.
The presentation and menus are all beautifully presented – clean and modern, no lag when switching between menus and very easy to navigate. There aren't a hundred logos and start-up screens to skip through every time you start the game and everything has been generally well laid-out. It's also worth mentioning the soundtrack at this point too – the remix of Ian Brown's F.E.A.R that formed the soundtrack to the developer diary videos is the perfect fit, with soothing strings re-recorded at the Abbey Road studios sounding effortlessly cool. In short, the presentation is top notch, crisp and good-looking.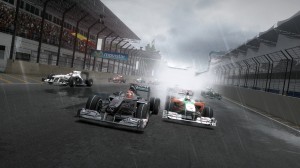 But obviously looking and sounding cool is useless unless you have content to back it up, else you end up with the gaming equivalent of a T4 presenter – always has a great appearance but is ultimately incredibly boring. Fortunately this is not the case in F1 2010. Having said that, there are no real surprises in terms if game modes – you can start a career, do a time trial, have a one-off Grand Prix weekend or go online – nothing new there, but each option is fully customisable. If you want to do a full-length Grand Prix complete with free practice and qualifying sessions you can. If you want to do a whole season of one-lap races you can do that too. You can also create custom championships – pick your favourite tracks and do them in a sequence you choose. You can make the game your own which is far better than picking from a few rigid, uniform options.
The online modes are interesting too – firstly because there are only four to choose from and yet they adequately cover all bases. You can compete on a hot lap Q3-style shootout called 'Pole Position' as well as doing 3-lap, 10% and 20% – length races including mandatory pitstops. Damage levels are customisable, as is car performance – meaning you can choose all cars to be equal or for them to reflect their 2010 standings. Making them equal seems like the only fair thing to do online though – as it will be pretty frustrating to trundle round in an HRT for 20 laps and watching a Red Bull zoom past you just because you joined an online lobby late. But again, you can specify the criteria of games you want to join.
Online participation is rewarded in the form of experience points/XP – meaning you can rank up by setting fastest laps, finishing in the top three and even by completing clean and penalty-free racing laps. If you cause an accident or get disqualified all your XP will be void for that race – so it's a nice incentive for racers to be a bit more careful online and will hopefully deter perennial rammers. In my first race I did Silverstone and ended up on my roof at Club – something made more frustrating by my not realising I had to press start and then 'reset to track' in order to carry on. I finished a lap down. Poo.
So let me stop myself beating about the bush any longer – it's all about the quality of the racing. It's probably why you are reading this and clearly the most important aspect of the game. And I'm xelighted to say Codies have nailed it. With all the namby-pamby options switched off like brake assist, traction control and ABS the cars are brilliantly brutal. There is a good learning curve when driving them and the feeling of speed is immense, and with all the circuits recreated in such detail it makes for a great experience. I can't vouch for how the cars handle with all the driving aids turned on because I haven't tried them out yet – but needless to say you can customise the game (and AI skill level) to make it as easy or hard as you want to and still have a thoroughly enjoyable experience.
As I just mentioned, the circuits look great. They are all 2010-spec, meaning Singapore's Marina Bay night race is included complete with minor tweaks to the chicanes and the Korean Grand Prix features for the first time in any racing game. Added to painstakingly recreated classics like Monaco, Monza and Spa-Francorchamps there is more than enough to keep hardened F1 fans happy for a long time. Little hills and spectator banking on the outside in the track are in the right place, even food outlets can be seen where they should be – and overall the graphical design is a superb achievement… and all this is before you factor in the weather.
F1 2010′s dynamic weather system is very impressive – to the point where it can genuinely 'rain' on different parts of the circuit at any one time. For instance it can be wet at Spa through La Source and Eau Rouge, but when you get around to Poulin the track is dry – which is where the game allows you to employ Jenson Button-esque tyre call tactics. Do you stay out on slicks and hope it dries up? Or pit early for wets and potentially make up a lot of time? These are calls that will make and break real championships, and their inclusion adds a whole new dimension to the game. The rain itself looks stunning – making it both exhilarating and terrifying to closely follow in another car's spray.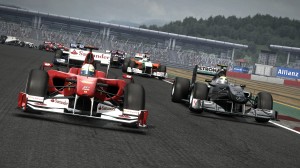 Pit stops themselves are also quite interesting – you can set these to 'automatic' and 'manual' and as always in racing games the 'manual' option is a lot more fun and rewarding. This requires you to brake down to the put lane speed limit as you enter, and hold down the rev limiter. Then you have to slow down for your pit box – as overshooting will cost you valuable time and you'll have to sit patiently as your mechanics push you back into position. Then it's back on the rev limiter and away. If you're also using manual gears the pit stop is quite a technical exercise, but one that is very enjoyable once you know what you are doing. I imagine anyway, as I keep overshooting my put box. Poo.
The only criticisms I can level at the game are relatively minor, but they do prevent F1 2010 getting a perfect score. My two biggest gripes are the lack of a two-player split screen, and the limitation of online races to twelve cars per-race. Codies did a sterling job last year with F1 2009 on the Wii, and managed to squeeze in a full two-player split-screen championship mode. Given the increased power available to the PS3, Xbox 360 and PC in particular I'm disappointed at the exclusion of the feature. I wouldn't mind it so much had the online modes catered for full F1 grid of 24 players racing simultaneously. Having done a few races online and seeing the general carnage for myself I can see why they have chosen to limit the numbers, but a twelve-car grid for an F1 race still seems somewhat disappointing. If the designers were worried about newbies and rammers spoiling everyone else's fun they could have implemented an XP system where you unlock the ability to participate in full races. There may be other technical reasons for it too, but it still seems something of a missed opportunity.
However neither of these 'problems' are things that detract massively from the overall experience of playing the game, and are very minor criticisms given the brilliant overall experience the game offers. F1 2010 has had me going 'ooh', 'wow' and 'whaaaat!' for a couple of days and has genuinely set a new benchmark for the genre. It is a game that will keep fans of the sport more than happy for a long time to come and I can categorically say that it was definitely worth the wait.
Looking to buy F1 2010? We recommend:
Amazon: PC, Xbox 360, Playstation 3.
(Currently with the lowest prices – £34.99 for new copies for Xbox/PS3)
Game: PC, Xbox 360, Playstation 3.
Gamestop: Xbox 360, Playstation 3.
Play.com: PC, XBox 360, Playstation 3
The PC version is £29.99 from Game, Play.com and Amazon.
So – is it a Mario-Kart beater? Well, nearly. There you go, you can stop reading now. Oh, you're still here? Enraged and want me to justify that irritatingly ambiguous conclusion? Oh, alright then – just for you.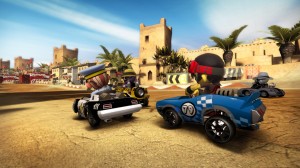 The main problem for ModNation Racers, and indeed for any game of this type is that Mario Kart is brilliant. It always has been brilliant. It's status as 'king of the karters' has been unblemished since it first appeared on the SNES. Over the years it has seen off competition from Crash Bandicoot, Sonic the Hedgehog (and the comically unconvincing M&M's Kart Racing) remaining brilliantly balanced and playable through its incarnations on the N64 and now the Wii. It's like Michael Schumacher – been around for years and still irritatingly excellent. But don't let that put you off ModNation Racers – sometimes things are just good in their own right, and here's why:
MNR (as it shall be abbreviated from here on), cleverly, doesn't try to be Mario Kart and offers quite a plethora of options, opening up the game to the user and making it fully customisable. Think Little Big Planet on wheels. Don't want weapons while you race? No problem. Want to create your own character? Done. Want to paint your own vehicles, tune and upgrade them? Sorted. In fact you could argue that the creation and editing tools are equally (if not more) entertaining as the game itself, and this comes into its own with the track editor. Deliciously simple to use, the track editor enables you to create stunning tracks in less than an hour (you could make yourself an oval in less than thirty seconds), complete with hills, crossovers, jumps, changes in the track surface and even animals by the side of the road. The editor could be a game in itself and once you have finished your masterpiece you can upload it and share it with the rest of the world. If enough people download it, who knows, you might become the new Hermann Tilke and get a call from Bernie Ecclestone one day. In short, it's a brilliant piece of software.
Buy ModNation Racers (PS3) via Amazon
The handling of the karts is solid enough, and the race mode is supported by a healthy 12-player online mode and thanks to the editor, a potentially infinite number of tracks to race on. Yet whilst the racing is good fun I found myself having much more fun creating circuits, perfecting my hairpin bend at the top of a mountain… but then I like that sort of thing. The racing is not quite as instantly accessible as Mario Kart but that should come with time and practice. The new weapons seem unfamiliar at first and you also have access to a shield as you race which is a nice feature – the square and circle buttons act as 'attack' and 'defend' rather like in Wipeout HD. The graphics and sound are solid too, other than the irritating voiceovers, but thankfully you can turn them off – you really can customise everything in this game to your personal tastes and therein lies the brilliance of MNR.
The best games are the ones that are perfectly balanced, which is why Mario Kart's appeal has endured for so long, but MNR is a new breed of kart racer that warrants serious consideration, especially if you don't own a Nintendo console. It is left to you to make MNR the game that you want it to be – which in itself is a double-edged sword, as its success will defined by how much effort each user puts into the game.
It is said that in modern life, the more choice that is available to us the less satisfied we are with what we already have. Philosopher Alain de Botton argues the secret to achieving happiness is to lower our expectations, and if you don't expect ModNation Racers to be exactly like Mario Kart you'll be in for a very pleasant surprise.
3/5