Last updated on March 10th, 2021 at 08:39 pm
Bike Sim Experience is a new motorcycle title being developed in Italy for release on the PC in 2020. And the team behind it have been making plenty of progress judging by the Bike Sim Experience Pre-Alpha gameplay video released over Christmas.
What do we know about Bike Sim Experience so far? Well, development was kicked off by the trio of founders who claim a passion for both motorcycling and simulation games, and have started by focusing on acadamic and physics research into motorcycle dynamics. They reference the book Motorcycle Dynamics by Vittore Cossalter as one source, and it's certainly a scholarly work which is used by a lot of people studying motorcycle engineering. Even if I've struggled to understand all of the maths in it!
Bike Sim Experience is also apparently designed to offer the maximum realism they possible can, but also be playable with a joypad. Which is a sensible choice given that a handlebar and footpeg set-up is pretty rare for sim racing!
Bike Sim Experience Pre-Alpha Gameplay Video
It definitely looks pretty good, including the modern 'leg dangle' approach to braking employed by many top racers. The graphics look decent enough for a pre-alpha, and the sound isn't bad.
The Bike Sim Experience website mentions that they are working with Ohvale. The Italian brand build the GP-0, which is basically a full-on race bike between smaller minimoto, pocket-bike or pit-bike machines and a Moto3 racer. You can choose from a 110cc automatic for £2,699, and a 190cc, 29bhp race bike at £3,599. So they should offer some in-depth expertise to the Bike Sim Experience team.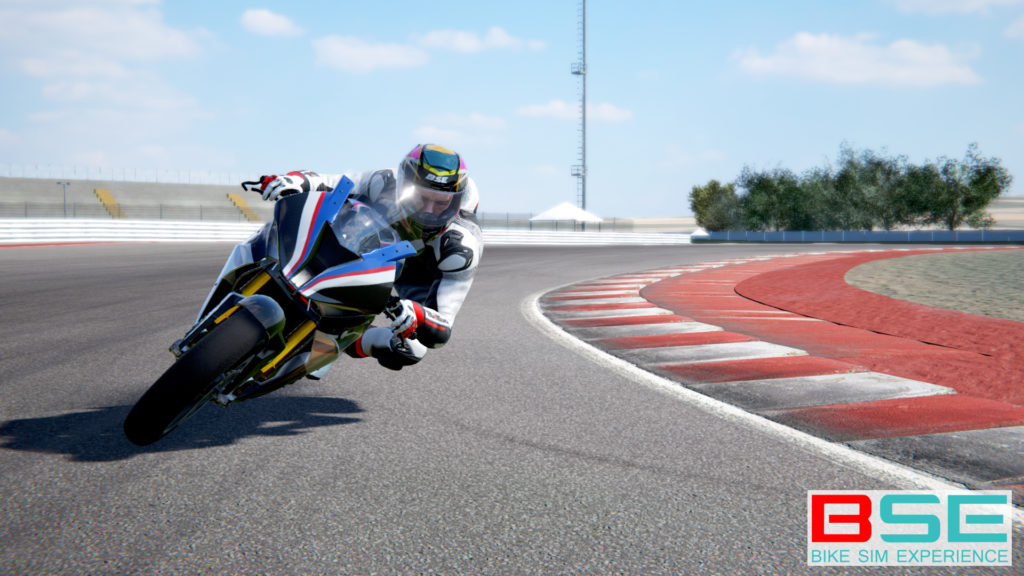 That seems to be the only licensing deal so far. The video looks like the unamed bike is 'inspired' by the current Yamaha R1, and photos on the site feature motorcycles which look like the BMW S 1000 RR from WSB, and the Ducati Panigale. It's also noticeable that the Italian-inspired bike is running with the number 67, used for many years by British Superbike legend Shane Byrne.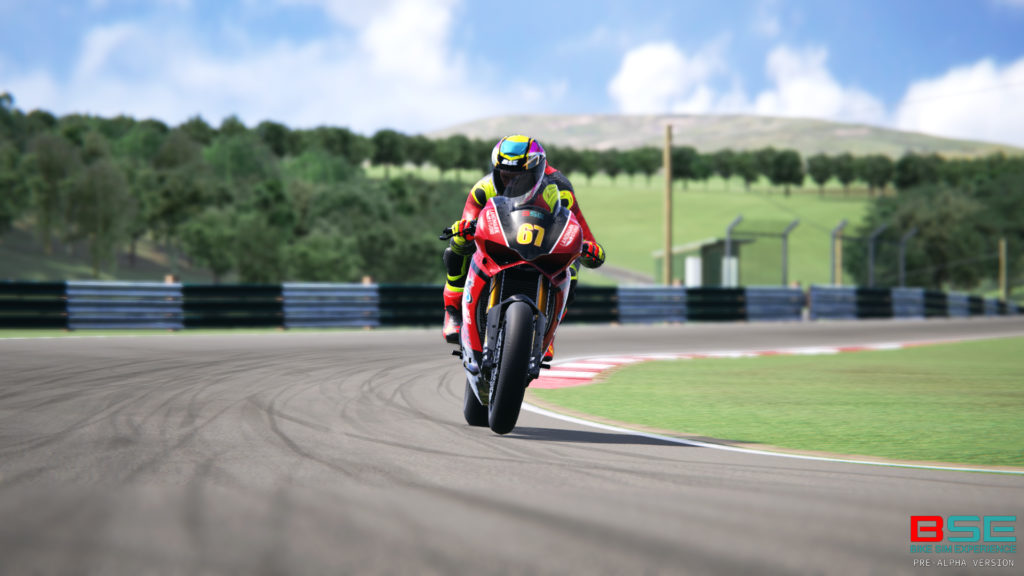 There's also no official confirmation on tracks, but three have been revealed so far. The English Park circuit looks like you might be forgiven for thinking you're at Cadwell Park, the Adriatic circuit seems rather reminiscent of Misano, and the Monterey video puts us rather in mind of Laguna Seca
So things are looking interesting for motorcycle fans in 2020 between the continued developed of Bike Sim Experience, and the recent announcement TT Isle of Man 2 will have 'ultra-realistic' bike handling.
We'll certainly be keeping a close eye on Bike Sim Experience as the indie development team behind it keep moving towards an eventual release.
Bike Sim Experience has now been renamed. So you can keep up with all of our TrackDayR news and coverage, here. You can also check out the full TrackDayR bikes list here, and the TrackDayR circuit list, here.