Reiza Studios continue their progress towards a full release version of their latest sim racing title with Automobilista 2 V0.8.4.0 released to enjoy. And there are plenty of changes with the revision of brakes for all cars, new default force feedback settings, and the addition of the Interlagos Kart track.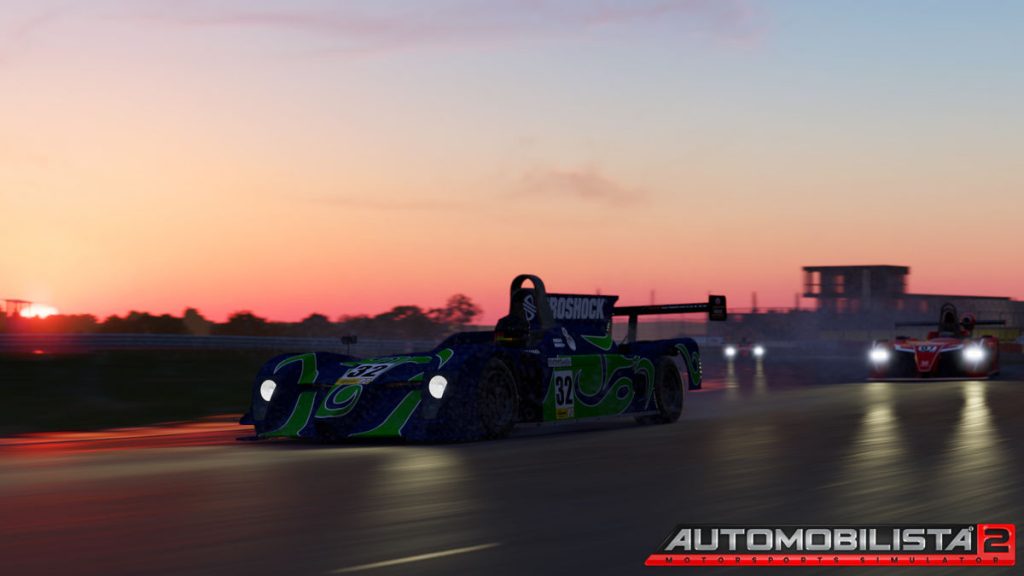 It's a sizeable update considering it's the fourth in April 2020, and the game only entered Steam Early Access at the end of March. And the previous update was fairly sizeable, following the weekly release schedule outlined in the Early Access Developer Roadmap Update shared by Reiza.
Anyhow, you can check out the list of changes, tweaks, improvements and additions below.
Automobilista 2 V0.8.4.0 Changelog
BRAKES for all cars, including optimum temp ranges, wear, fade & failure properties have all been thoroughly revised according to the brake materials and specs of each car. These will address the brake failure issues from v0.8.3.2 and should hopefully provide more realistic wear and more "feel" on some cars.

CUSTOM DATE option has been temporarily removed from session options, now sessions will always run on default date for that track – with that we have also addressed the bug that would cause a new track selection to retain the default date of the previous track, which could be particularly problematic when for example the user switched from a Brazilian track with a December Summer default date to an European track, leading the latter to load with winter weather and temperatures with fairly big impact on physics that the user wouldn´t have an obvious visual cue for. Next step will be to add a custom season option along with seasonal foliage (which besided the added visual variety will provide the visual cue for different temperatures). Option to customize date may be added at a later stage once we have more systems feeding correctly from such a specific setting.

FORCE FEEDBACK: we have included an additional "NEW DEFAULT" profile featuring several Force Feedback developments, as an option to the "OLD DEFAULT" profile in the FFB UI – those with existing game settings will remain with "OLD" until they opt to switch to "NEW" . As the Gain, Low Force Boost and FX sliders work quite differently in the "NEW" profile, we want to give people the chance to opt into the new once they have understood how the Sliders may need to be adjusted.

Main differences with "NEW DEFAULT" relate to the Low force Boost slider. and how it interacts with the Gain slider.

In AMS2 "OLD DEFAULT" profile, Gain slider was a confusing device as overall output FFB path was setup badly, with Low Force Boost applied after Gain slider – this was problematic as essentially then you have as many combinations of what happens with signal as there are settings on Gain slider, leading to big inconsistencies (this explains some of the difficulties users had finding a good all-around FFB setting that worked well with all cars, specially on more powerful wheels).

With the "NEW DEFAULT" profile, Low Force Boost is applied before Gain slider, leading to more consistent behavior – it is now factored in the same order as AMS1.

Sample of differences in LFB curve with OLD vs NEW profile:
In the next build we will be adding further functions, including an updated tyre scrub formula & a minimum force configuration. Future builds will see a custom FFB multiplier per car so that users can fine tune each car to their preference. Once these and some other minor adjustments are completed, we believe AMS2 FFB will be ready for v1.0 release and by then "old" default profile will have been completely phased out.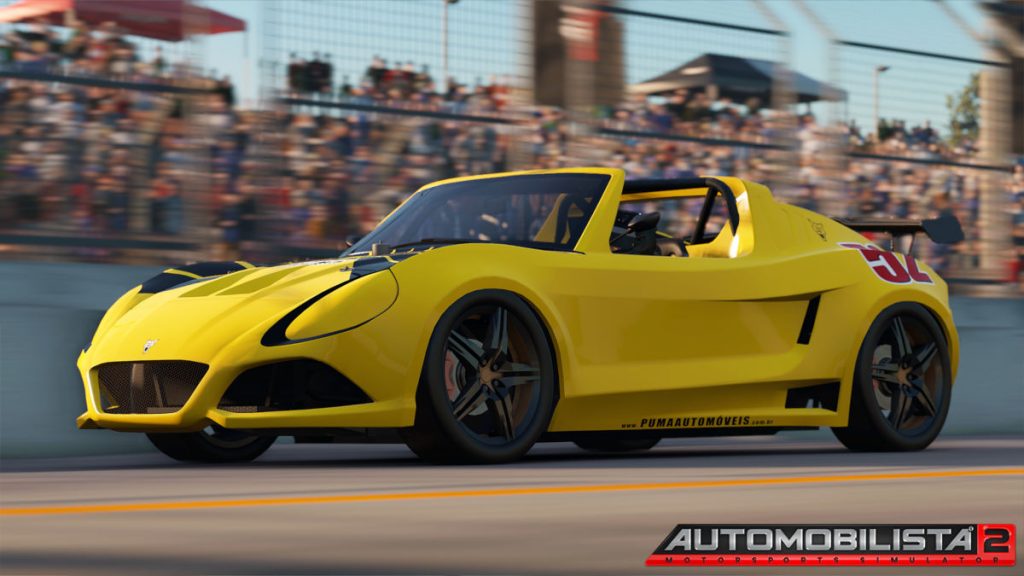 V0.8.4.0 CHANGELOG:

CONTENT
Added Interlagos Kart track (3 layouts)
GENERAL
Disabled custom event date setting
Fixed bug that would cause a new track selection to retain the default date of the previous track
Fixed multiplayer client rebroadcasting (could cause clients to be dropped from server)
UI & HUD
Added pedal input & engine power/torque data to telemetry screen
Fixed reported issues with VR / Triple HUD customization (needs validation, will reset any previous edit in those types of display)
Reenabled HUD selection for Options screen in-session
FORCE FEEDBACK

Added "New Default" FFB profile, with the following changes vs "old Default:
"Remapped" Gain slider
Improved Low Force Boost formula
A more detailed calculation of steering linkage ratios and how they influence force transferred over to the rack;
Overall small change in FFB output;
More accurate self-aligning torque and factors in residual Mz, camber inclination Mz; steer gyro Mz;

PHYSICS & AI
Updated brake disc thickness, optimum temps, wear, failure, fade properties with variations depending on brake material, fixing brake failure issues from previous build & improving brake feel on some cars
Minor adjustments to F-Classic tyre tread (all gens)
Adjusted AI tyre rolling resistance in F-V12, F-3, Roco
Minor AI performance update for Brands Hatch, Campo Grande, Donington, Guapore, Montreal, Oulton Park, Snetterton, Velocittá
VEHICLES
Puma P052: Updated missing LOD levels, cockpit display, rim blur, windscreen
Copa Truck: Added new parameter for Trucks to spawn in their pit slot rather then inside the garage, fixing bug in tracks where they wouldn´t fit the garage
Adjusted MRX & Roco collision mesh
Opala OldStock: Fixed bodywork mapping distortion
Gol Copa Classic: Added missing LOD levels
F-V12 : Updated #22 #23 community skin
Copa Uno: Completed livery updates for all cars in the series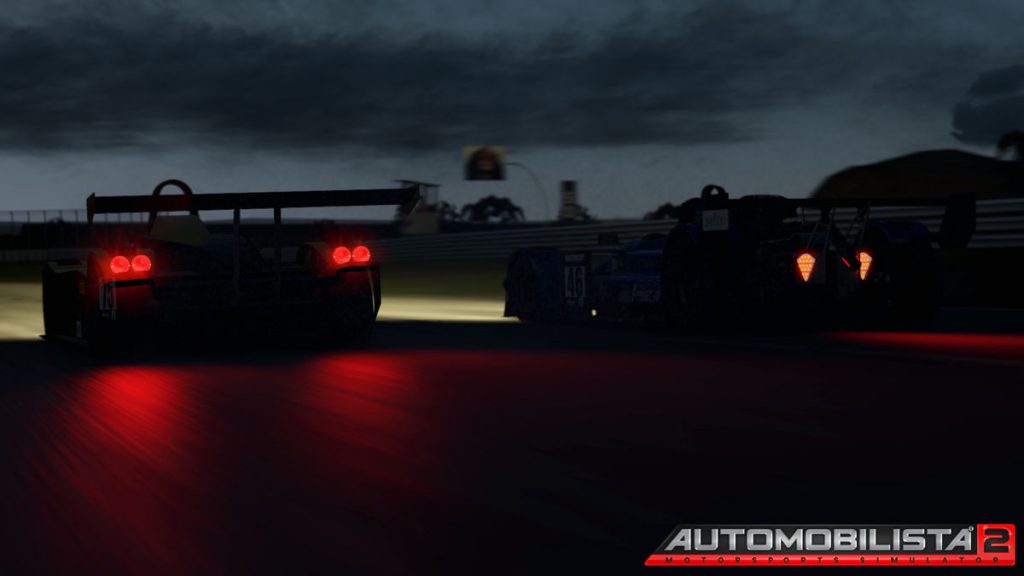 So with Automobilista 2 V.0.8.4.0 released, is it enough to tempt you to try the game? You can buy it now for the PC via Steam Early Access for £24.99.
Not convinced yet? Well, you can check out the full Automobilista 2 car list and Automobilista 2 track list to see everything included in the game so far, along with keeping up-to-date on the latest Automobilista 2 news for the newest content and improvements.