If you own Automobilista 2, or follow our coverage of the racing sim, you'll know how often Reiza Studios release new updates and content. But Automobilista 2 Hotfix V1.0.2.2 adds new Silverstone layouts to the recent DLC pack as well.
Automobilista 2 Hotfix V1.0.2.2 has been released for beta users already, and focuses on both the new cars and Silverstone Pack DLC released earlier in August. Along with minor improvments to the animations and UI, the big news is that it adds the Silverstone 1975 "No Chicane" layout, and the 2001 National and International track configurations.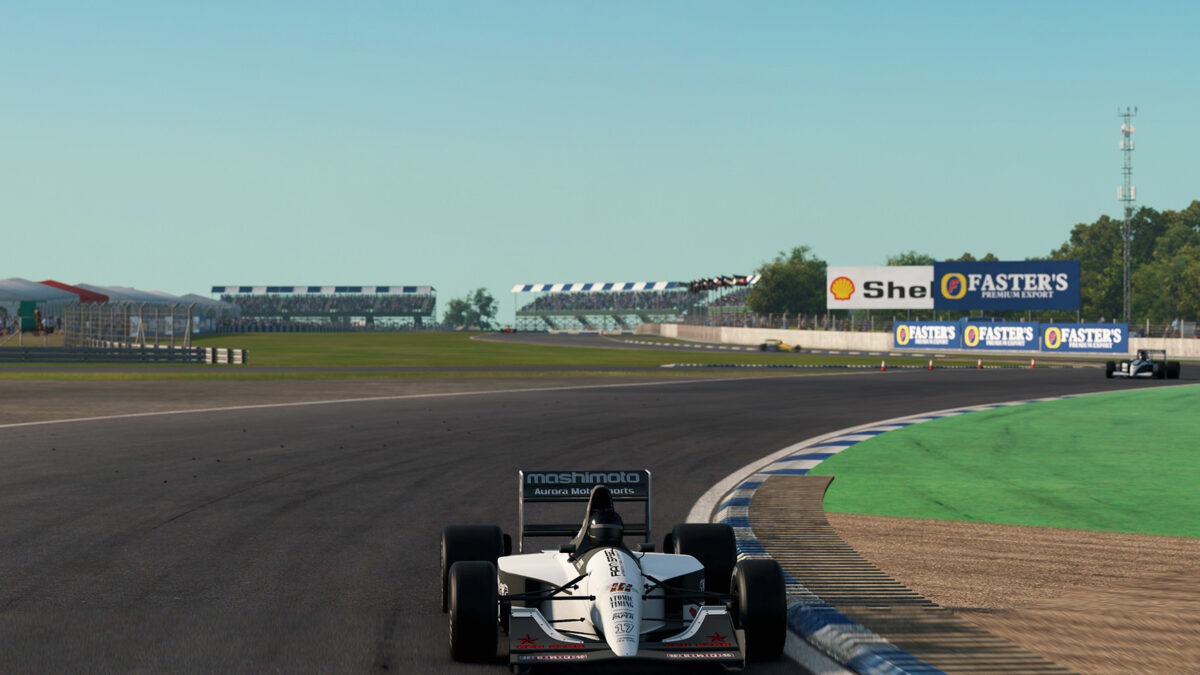 Automobilista 2 Hotfix V1.0.2.2 Changelog
Added Silverstone 1975 "No Chicane" layout
Added Silverstone 2001 National & International layouts
Silverstone 1991: added missing physical tyre barriers, smoothed segments of curb steps vs surrounding terrain to minimise chances of cars launching over it; added missing start light gantry,
Silverstone 2001: added start light gantry
Silverstone 2020: minor art pass, added missing brake markers
Initial upgrades to Championship UI design
Temporarily disabled time acceleration mid-session (may trigger physics issues) until such are resolved
Adjusted driver animations for Brabham BT26A
Adjusted driver animations for Ultima GTR Race
The hotfix isn't generally available yet, so you can expect it to be downloadable via Steam in the very near future. But as it's being shared online already, we figured it was worth mentioning now, especially if you own the Silverstone Pack DLC, as it's definitely something to look forward to.
You can keep up with all the latest Automobilista 2 news, updates and DLC here. Or check our everything available already with our Automobilista 2 car list and Automobilista 2 track list.
Automobilista 2 is available on Steam for £34.99, along with the Silverstone Pack (and previous Hockenheimring Pack), which are both priced at £7.99 each.