Reiza Studios has only just released the Nurburgring Pack DLC alongside a major update, and now Automobilista 2 Hotfix v1.0.5.6 has appeared to tweak some of the new content, and existing cars.
The fix adds the Nurburgring 24h Endurance layout for the DLC and improves the look of the new circuit. But there are also visual improvements to a number of cars, and some tweaks to traction control and engine braking on various vehicles.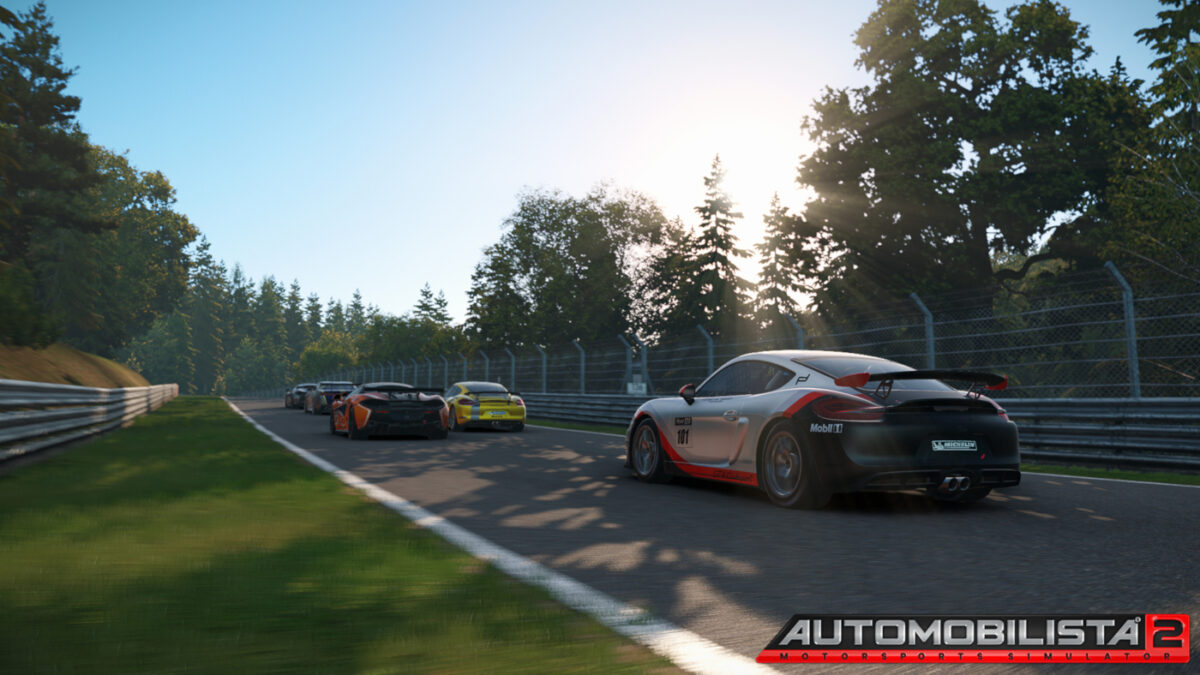 Automobilista 2 Hotfix v1.0.5.6 Patch Notes:
Added Nurburgring 24h Endurance Layout
Added support to order Vehicle group filters alphabetically (original sorting)
Fixed class list scroll bar on Vehicle browser
Fixed helper spring implementation bug causing deflection to subtract from vehicle´s suspension travel (fixes issues with Porsches bouncing on bump stops & AI cars occasionally rolling because of it)
Adjusted Porsche Cup FFB max force
Adjusted engine compression curves for Mercedes GT3, Stock Cars, Montana (slightly reduced engine braking in all)
Adjusted Traction Control base slip to allow for more slip before system kicks in
Porsche Cup AI wet tire calibration pass
Nurburgring / Nordschleife various fixes & adjustments to render and materials; tweaks to outer terrain geometry & grass/terrain texture blending, car park around Youtube corner, LOD distance tweaks, fixed grasscrete material in GP segment; reduced Reduced tire barrier flickering for Nordschleife layout; adjusted some TVcameras to minimize shimmering issues (still more to fix)
Camaro GT4R: Corrected brake and tail lights color
Mercedes 190E: Fixed cockpit red materials
MetalMoro AJR: Fixed head and brake lights
Super V8: Fixed head and brake lights
Automobilista 2 is available on Steam for the PC, along with the Ultimate Edition, the Season Pass bundle and the Silverstone, Nurburgring and Hockenheim DLC track packs.
You can keep up with all the latest Automobilista 2 news, updates and DLC here. Or check our everything available already with our Automobilista 2 car list and Automobilista 2 track list.