Without much in the way of official information, most of the news and rumours about the Gran Turismo 7 release date and what it includes has been found by looking closely at various videos. And that hasn't changed as a new PS5 ad reveals more Gran Turismo 7 cars.
The video of new and upcoming PS5 games is almost two minutes long, with GT7 appearing for about 7 seconds. But even in that time, there's some useful information, especially if you slow the playback down a little. Start from 20 seconds to see the glimpse of the next Polyphony Digital title.
Most of the clip contains footage from the Trail Mountain circuit used in the original announcement trailer. But there's still some interesting things to note from the new clips, which has some different cars making brief appearances.
First up, the video has 'PlayStation 5 Exclusive' throughout, which puts a damper on rumours of a cross-generation release (although at least GT Sport in backwards compatible). And with the 'Coming 2021' text, it does suggest we'll see Gran Turismo 7 in the next 12 months, rather than the vaguer suggestions of 'in development'. Hopefully we won't be waiting until the run up to Christmas 2021.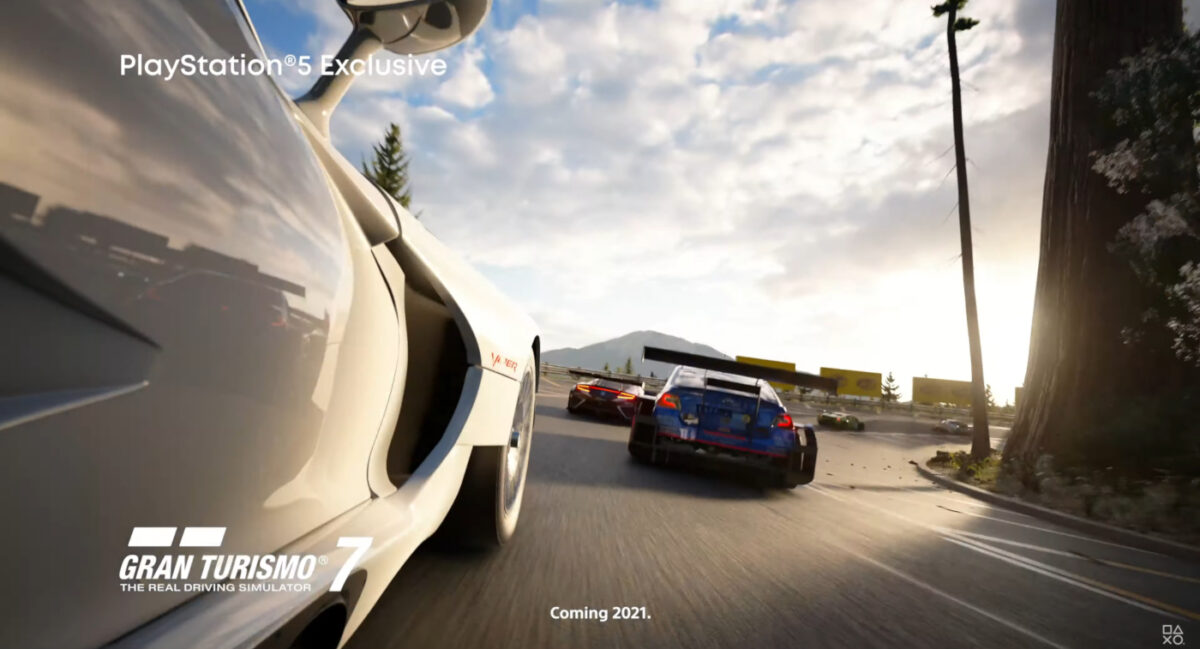 But the most interesting thing are the cars shown, with the Aston Martin DBR9 and Porsche 911 RSR we've seen before, along with brief glimpses of the Alpha Romeo 4C and the Mercedes-Benz SLS AMG GT3, which haven't been spotted in Gran Turismo 7 until now..
Those cars are all a big part of the GT Sport car list, particularly Sport mode, and the FIA Certified Gran Turismo Online Championships, and suggests that at least the Gr.3 cars will be transferred to Gran Turismo 7. Could Gran Turismo 7 be coming before the 2021 online championships begin? And how much time will you have to adjust to the PlayStation 5 and new game?
Keep up with all the latest news on both Gran Turismo 7 and GT Sport. Or check out all the vehicles available in the GT Sport car list, and the Gran Turismo 7 car list. Along with the GT Sport track list, and the Gran Turismo 7 track list.