The free RIDE 4 Bonus Pack 03 has now been released, adding the 2015 Honda CBR100RR Fireblade SP to the motorcycle game from Milestone.
It follows Bonus Pack 01 which brought the 1981 Suzuki GSX1100S Katana Racing Modified, and the Bonus Pack 02 which introduced the 2014 Yamaha YZF-R1 Endurance version.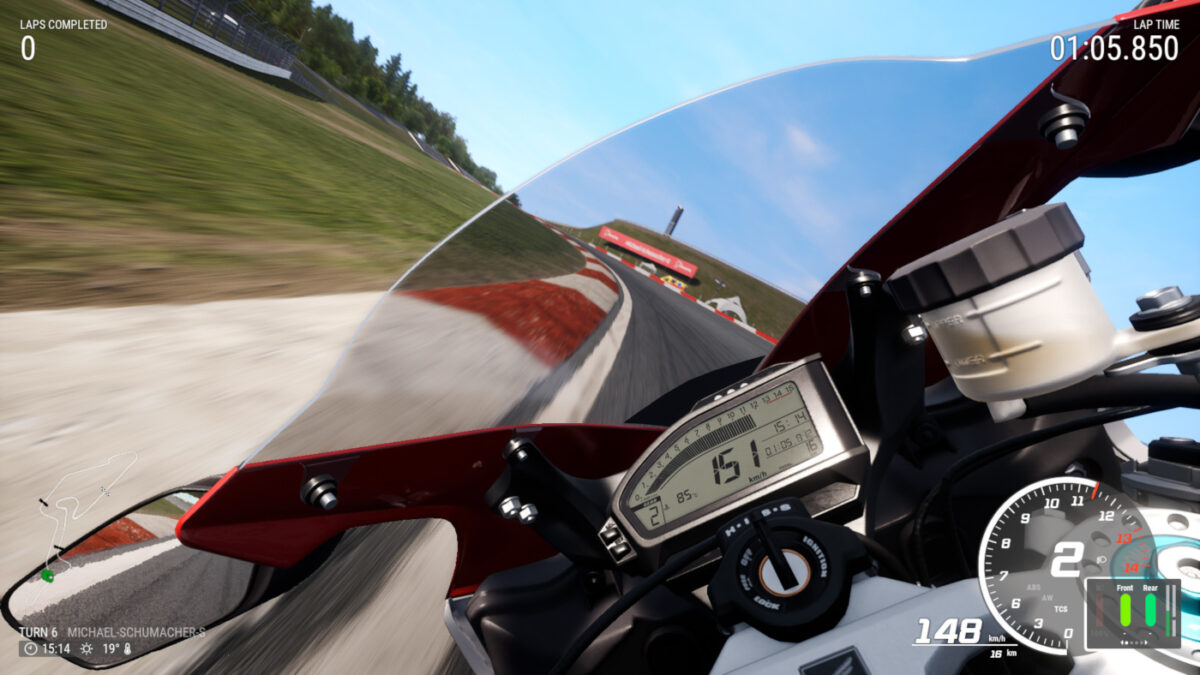 The third of the free motorcycles is also a track-focused example, with the SP model launched at the end of 2014 for racers and track day enthusiasts.
As a result, the standard Fireblade gets Ohlins front and rear suspension, Brembo mono block front calipers, factory-matched engine internals, and a single seat unit.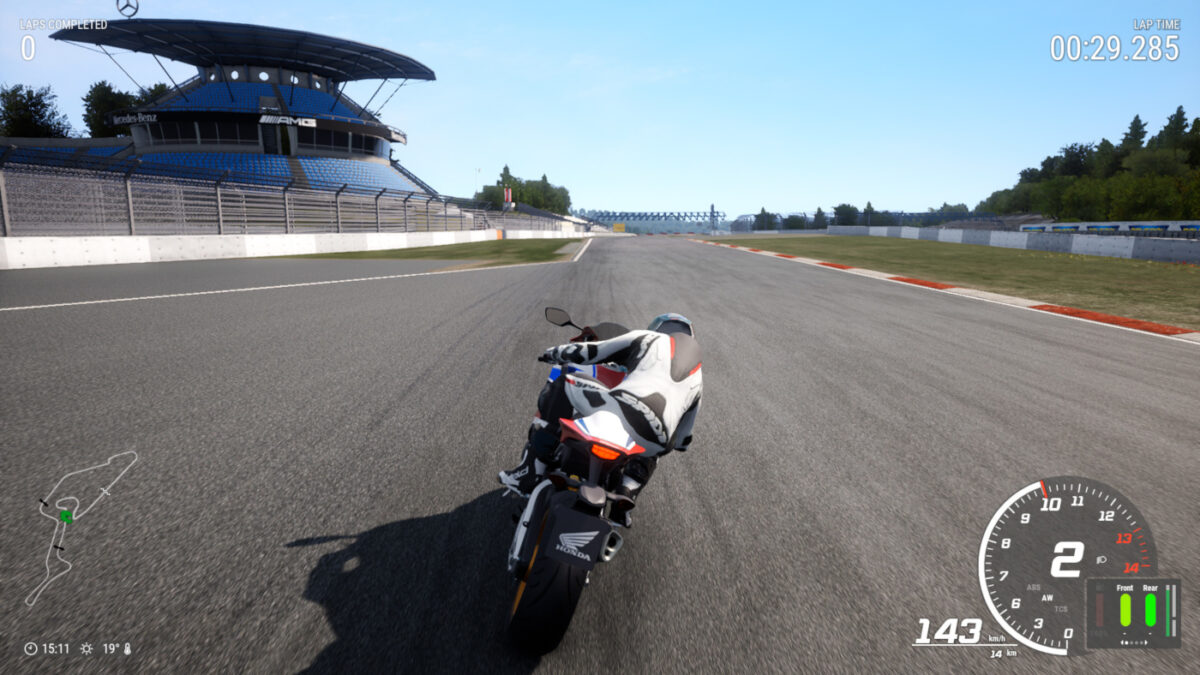 It was made available with either a Honda Racing Corporation Tricolore paint job, or a livery inspired by the Repsol HRC MotoGP rider and multiple world champion Marc Marquez.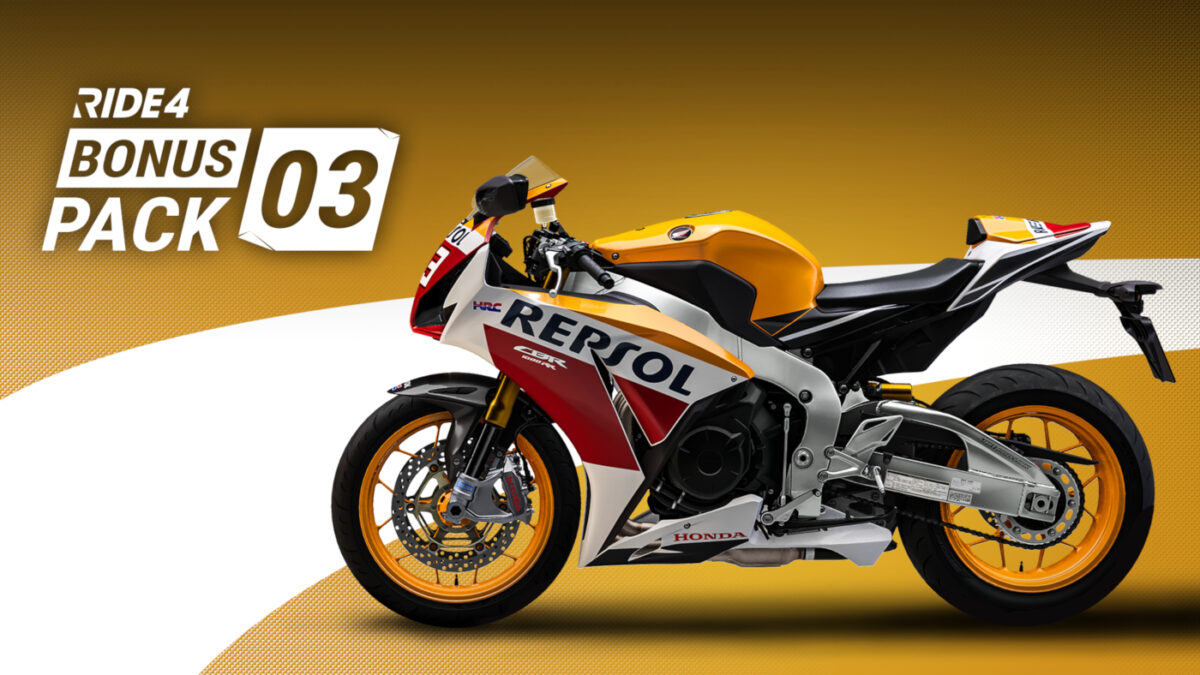 The 2015 SP version joins a number of Fireblades in the game, although there's a big gap between the 1992 CBR900RR, and the majority of the bikes which are from 2005 onwards.
You can all the motorcycles included in the game in our full RIDE 4 motorcycle list. It'd be great to see some more examples of bikes from the 1990s included in the future, as this was the boom period for sports bikes in the UK, along with the era of Japanese 400cc grey imports. So it'd be nice to have them digitally represented as they're getting rarer and more expensive in real life.
Buy RIDE 4 as a digital download for the PC on Steam, the Xbox One on the Microsoft Store, or the PS4 on the PlayStation Store.Or as a physical edition from Game or Amazon.
You can download the Bonus Pack 03 for free now via Steam, the Microsoft Store or the PlayStation Store.
You can keep up with all the latest news, updates and DLC for RIDE 4 here. Or check out our RIDE 4 motorcycles list to see every bike in the game, along with every circuit in our RIDE 4 track list.