A location and six more cars have been revealed in a new Hot Wheels Unleashed Skyscraper unveil video released by developers Milestone.
Announced in February for release in September, 2021, the model car based arcade racing game looks like it might be a lot of fun. And being based around the real die cast cars, means young and old collectors will find the Hot Wheels Unleashed car list as interesting as for any sim racing title.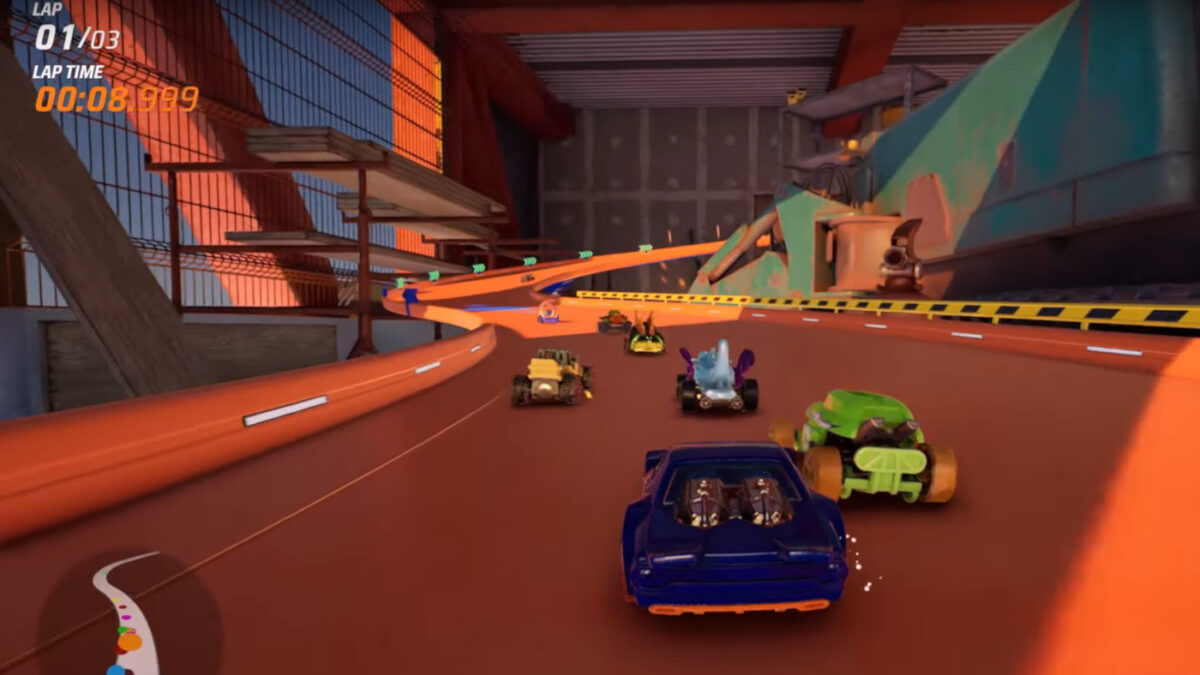 Obviously it wouldn't be safe to race toy cars around a busy office block or apartments, so the action takes place during construction. The track weaves through three floors, and even outside of the building, including one section of the track which allows cars to drive upside down.
It's the second environment to be revealed for Hot Wheels, following the Garage from the first gameplay trailer. And the new Hot Wheels Unleashed skyscraper unveil video backs up the initial impression of a fun, colourful game with plenty of creative options for racing shortcuts, customising your cars, and building your own tracks. It'll definitely be interesting to find out how the handling model has been developed by Milestone, who tend to specialise in more realistic car, and mainly motorcycle, racing games.
The video also confirms six more of the cars coming in the standard game in September, with the Boom Car, Bump Around, Buns of Steel, Fast Gassin, Sandivore and Mountain Mauler revealed.
You can keep up with all the latest Hot Wheels Unleashed news and updates here. And check out the complete Hot Wheels Unleashed Car List as more models and DLC gets announced.
You can add Hot Wheels Unleashed to your Steam wishlist, here. The Xbox versions are available for digital pre-order through the Microsoft Store, with the bonus of the Sportscars Pack including the Track Manga and GT-Scorcher . Or pre-order physical editions at Game, and you also get the two additional cars. The PlayStation store lists the standard edition with the Sportscars Pack, the Collectors Edition with the Sportscars and Beefed Up Packs, plus the Vol 1 Pass, and the Ultimate Stunt Addition, which includes the Sportscars, Beefed Up and Street Beats Packs, plus the Vol 1 and 2 passes for £69.99.