The motorcycle simulator continues to evolve as the latest TrackDayR Update 1.0.91.46 adds Pro Mode and a new MX track, along with other improvements and features.
Supermotos and larger dirt bikes were added recently in May 2022, so it's good to see an additional circuit to play on, along with more controls for leaning when your wheels are on the ground, or in the air. And for people with my level of riding ability, there's also a new crash system which allows for lowersides, highsides, locking the front wheel or losing traction at the rear.
Along with new ways to crash, the big news for all bikes is a new Pro Mode, which has no limit on lean angles. Which means more realism and potentially faster laps, but also more potential for mistakes. Fortunately, there's also the 'Newbie' difficulty mode which keeps the previous level of assistance to help you make it around a track.
The new circuit is a fictional creation, the Israel Sand Track, which was designed by Jannik Blume.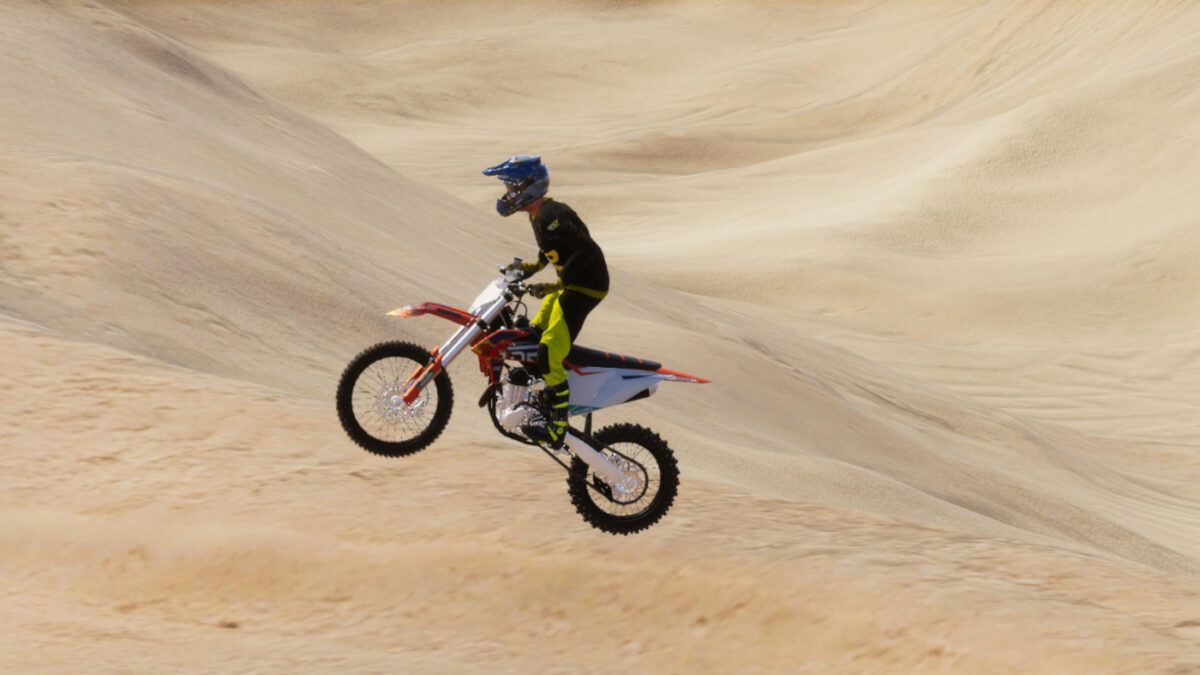 TrackDayR Update 1.0.91.46
Add 2 level of difficulty ( Newbie / Pro )
Improved Suspension System – improved damper and speed calculation
Improved Dirt Tyre Model
New Rider Weight manual Left and Right – this will chance the center of mass of the bike depending on rider seat position (remember to set up keybinding on controls options)
New Rider Crash animation
New Shader that allow the cloth move with wind
New Helmetcam – Much stable and immersive than before
Improved Physics Model for the dirt bikes
New Israel Sand Track
Change Screenshot directory to Documents
Change MOD directory to Documents
Added NEWS popup starting the game
Improved Dirt Rider Style
Improved Wheeling Managment
Added in air managment with throttle and rear brake
In asphalt bikes added the possibility to reach the apshalt with manual rider movement
Added Under Bike camera
Lots of minor fixes
Two small hotfixes quickly followed the update:
TrackDayR Hotfix 1.0.91.65
Fix AI riders spawn on the grid
TrackDayR Hotfix 1.0.91.68
Updated broken AI lap guides
Fixed helmetcam for road bikes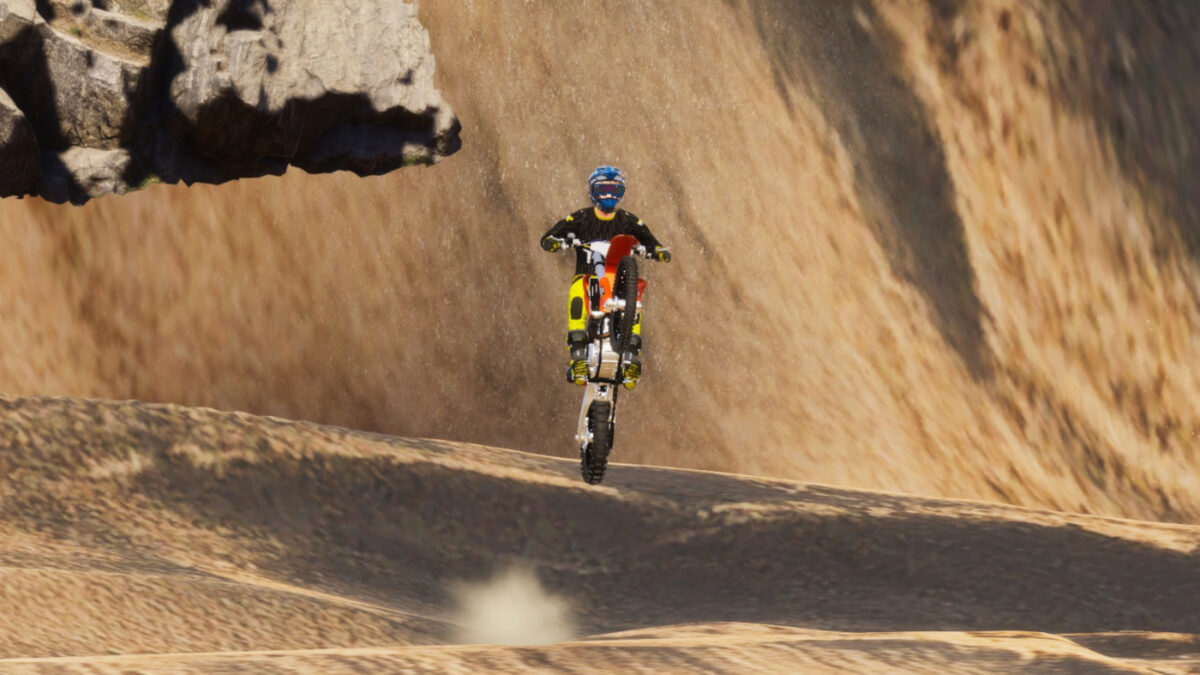 TrackDayR is available for the PC via Steam. And you can keep up with all the latest TrackDayR news, updates and release details, here. You can also check out the full TrackDayR bikes list here, and the TrackDayR circuit list, here.