One of the most legendary names in motorsport has decided to join the virtual hardware world, with the new Cosworth CCW MkII Pro Sim racing wheel unveiled at the Autosport International event.
Yes, that's the same Cosworth which has achieved 176 wins in Formula One as an engine supplier since being founded in 1958. And is most notably associated with the Ford Escort RS and Ford Sierra RS Cosworths, the Mercedes-Benz 190 E, and the Audi RS range among many motorsport and production vehicle projects over the years.
Their new sim steering wheel is based on the existing CCW MkII model for motorsport use, and is virtualyl identical aside from being compatible with a PC rather than a racing car. And it's a suitable base, as the MK2 is a lightweight, FIA certified 280mm carbon wheel with a 4.3″ TFT display, along with 10 shift and 6 alarm LEDS. It's currently used in series including LMP2, Indy Car and Super Formula.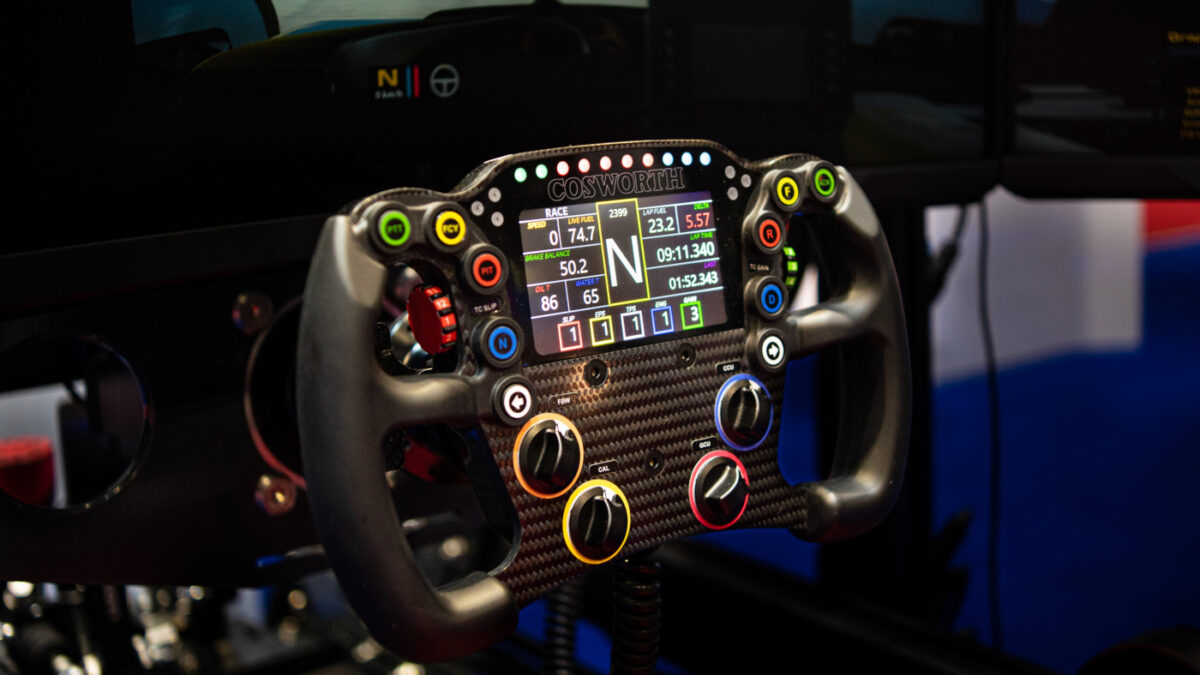 There are also 10 push button switches, four 12-position rotary switches and two 12-position thumbwheels. And the Mk2 has inputs for two digital paddles and two analogue panels along with two digital/analogue inputs. The wheel, and the rig being used for the display at the Autosport event, have been created in collaboration with Belgian pro sim hardware manufacturer SIMTAG, whose pedal sets we've featured in the past.
No price or availability has been revealed yet, but given the name and quality of the components, it's unlikely to be at the low end of sim racing wheels. But what price to have the famous Cosworth name on your sim wheel? And SIMTAG have teased that it's just the first product from their partnership with Cosworth, with more to follow. So expect more lustworthy wheels to come from the two firms in the future.
Check out all of our sim racing wheel and pedals news and articles, here. And if you're new to virtual motorsport, we've got a guide to the best sim racing wheels for beginners, here.