Having originally been announced for the end of 2022, and then pushed back to January, it's now been announced that the Rennsport Closed Beta is postponed until February 2023.
No exact date has been given but it means that it's likely to open to players around the same time as the new ESL R1 esports series begins. While it's frustrating for anyone itching to try out the new sim racing title for themselves after signing up to the waiting list, if the new professional championship attracts some extra publicity and attention, then it might add some extra interest when the game becomes available to more people.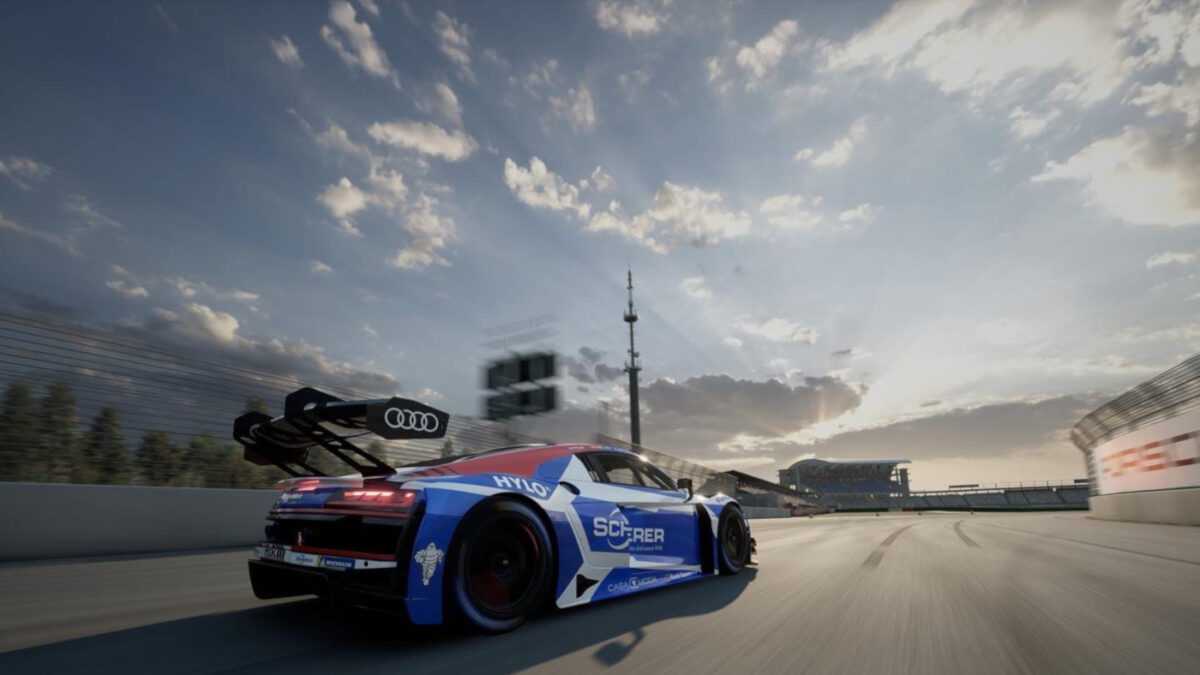 On the flip side, some people might be irritated to see pro teams able to compete in Rennsport when normal sim racers can't even give it a try. Rennsport CEO Morris Hebecker responded to those feelings in the announcement of the delay.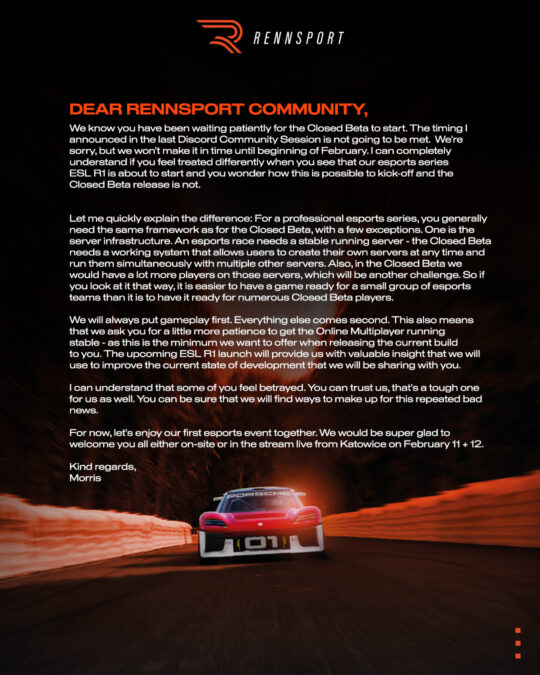 Personally, I'm always happy to wait a little longer if it means we get a great new sim racing experience, whether that's for updates, DLC or a complete new platform. And with the ever-increasing amounts of time and money being poured into our hobby, and the level of competition from existing titles, there's only one chance to make a first impression when people like us get to experience Rennsport for the first time.
Especially when running a live event not only requires less multiplayer servers and infrastructure than a global multiplayer system, but Rennsport won't have to deal with the infinite differences between sim rigs, PCs, installed software, internet providers and everything else which can impact multiplayer games.
You can see the latest Rennsport news, updates, content and more, here, along with a list of all the cars confirmed for Rennsport so far (and the tracks as well). And our ESL R1 series coverage, here