It's a busy month for Sector3 Studios as RaceRoom adds the Volkswagen ID.R in December 2020, joining the previously announced Audi R8 LMS GT2, the GT3 Evo, the GT4, the Volkswagen Scirocco Group 2, and the Watkins Glen circuit.
Sim racers might remember the Volkswagen ID.R appearing in RaceRoom Racing Experience within a time attack challenge around the Nurburgring Nodschleife which ran between April and October 2019, but now the 671hp electric four wheel drive car will be permanently available within the game.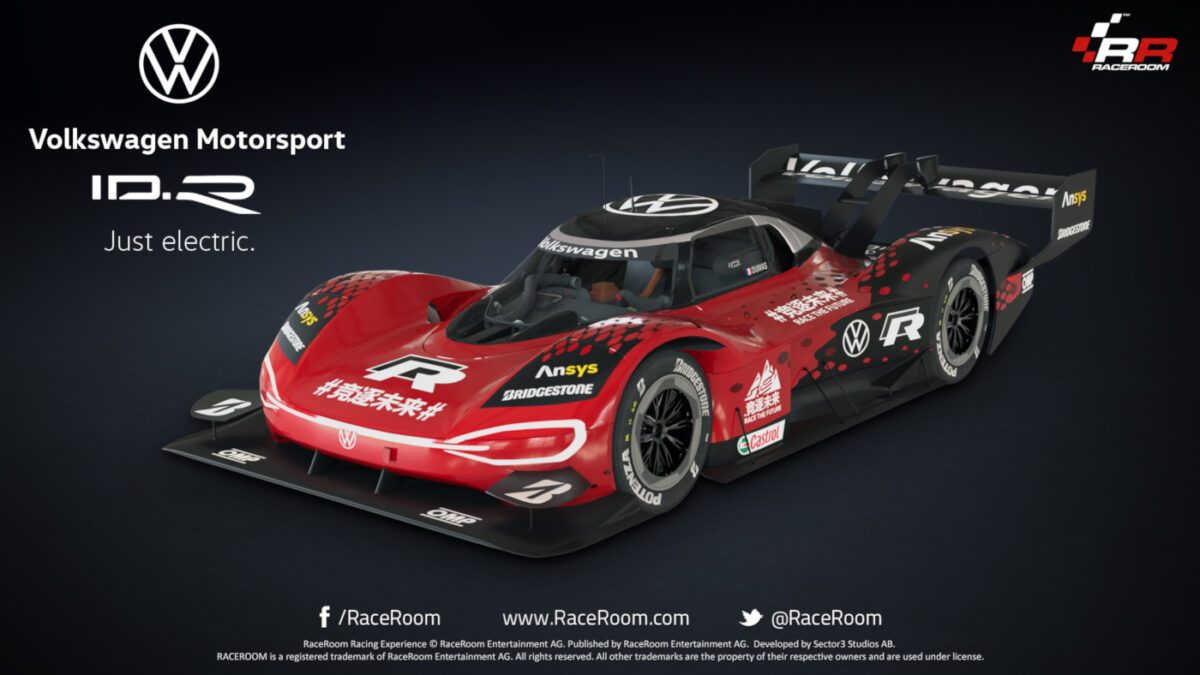 The Volkswagen ID.R Pikes Peak famously debuted at the American hill clumb event with Romain Dumas driving it to set an outright record with the first time under eight minutes.
Having set a time of 7:57.148 at Pikes Peak in 2018, Dumas went on to also set a record for an electric vehicle lap of the Nurburgring Nodschleife ( 6:05.336 ), and the Goodwood Festival of Speed Hillclimb ( 39.90 ). Weighing under 1,100kg, the ID.R has a 0-60mph time of 2.25 seconds, with power from two electric motors.
It's not the first time the Volkwagen ID.R has appeared in virtual motorsport, as it was paid DLC for V-Rally 4, and is also part of the Forza Horizon 4 car list, added for Series 14. But it's the first time the VW will be part of a racing sim. And it's one of the most famous examples of an all-electric racer, as it joins the Cupra Leon E-Racer.
You can download Raceroom Racing Experience on the PC for free via Steam. Some additional content is available via Steam, but everything can be purchased via the official game store.
Keep up with all the latest RaceRoom news, updates and eSports articles, here. And check everything available for free and via paid DLC with our RaceRoom car list, and RaceRoom track list.