Developers MadCow have made me a very happy virtual motorcycle racer, as the latest TrackDay R update adds a 500cc GP two-stroke bike to ride and attempt to master. It arrives with a range of other useful fixes and improvements, but it's the prospect of riding a Grand Prix motorcycle from the golden era which is easily the most exciting.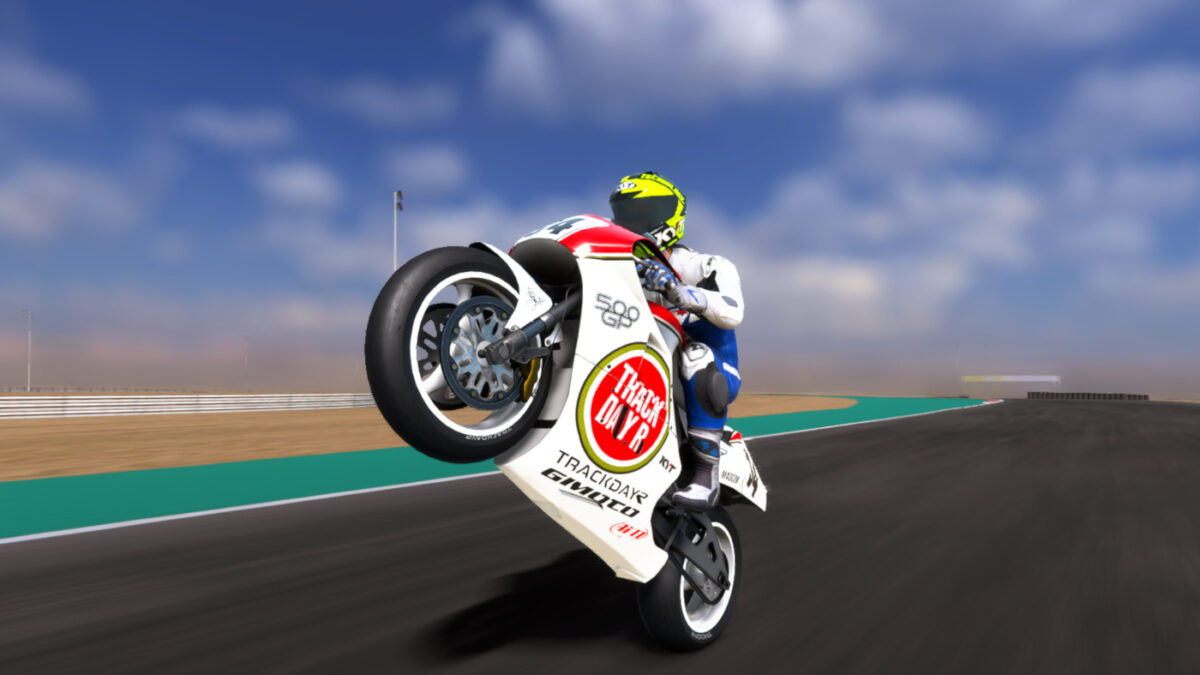 The 500cc era was seen as a golden age of motorcycle racing, with the evil nature of the two-stroke power delivery requiring immense bravery to even ride the things. Throughout the 1980s, the speed and technology continued to improve with legendary riders including Wayne Gardner, Wayne Rainey, Eddie Lawson, Randy Mamola, and more. They'd soon also be joined by the legendary Mick Doohan, who won five titles in the 1990s, and the popular Texan Kevin Schwantz, who took the title in 1993. Oh, and a certain Valentino Rossi.
Most of the motorcycles in TrackDay R are fictional creations when it comes to the larger capacities. But we can't help thinking the number 34 and the livery created by the developers could look a little like the Lucky Strike Suzuki RVG500 famously raced by Schwantz. Especially as I walked past one every day when it was on display at a motorcycle magazine I worked at.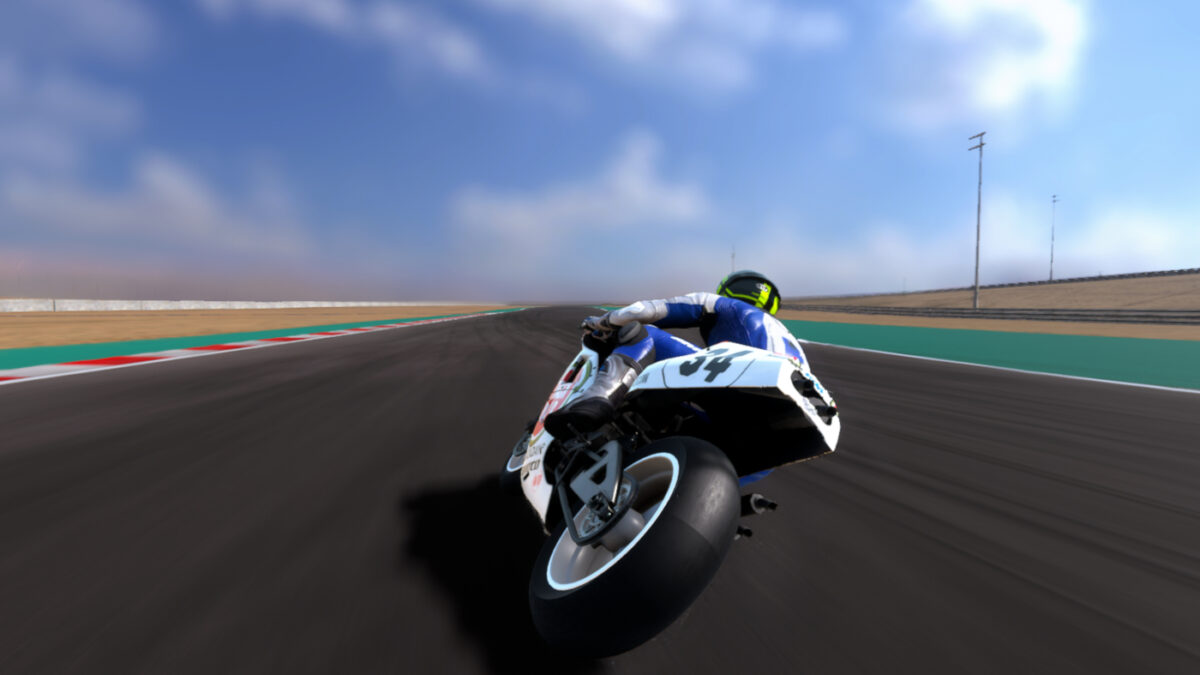 It's good timing as well, given that the final 500cc world championship of the pre-MotoGP era was won by Valentino Rossi in 2001, and he's announced his retirement at the end of the 2021 season.
I've ridden two-stroke motorcycles, but not a GP bike for reasons of cost, insurance and personal safety. So I can confirm that the physical details match up, and the ring-ding-ding two stroke audio reminds me of watching bikes warm up at race events. And a few quick laps confirmed the legendary on-off powerband of all bikes during that era, as the front wheel will lift at around 11,000 rpm in 1st, 2nd, and 3rd gear. And the revs only end at the 15,000rpm limiter.
It's definitely challenging but fun to ride – MadCow have made sure it's got no traction control or anti-wheelie, a noticeable lack of power until you reach the right revs, and no automatic downshifts, with the rider blipping the throttle to keep everything under control as you frantically attempt to keep the wheels in line.
Schwants was famous for his 'win it or bin it' approach, and you'll need to be prepared to pick up your bike from the side of the track on a regular basis when starting out. Although MadCow have also introduced some tutorial instructions to help any new motorcycle sim riders, along with real steer join simulation. They're currently waiting to see what kind of performance is shown by the new bike to decide whether to clear current leaderboards or not.
TrackDayR Update 1.0.83.00 Changelog
New Content
500cc 2-stroke Grand Prix bike
HotFix
Core
Unity3D update on the last version
Photon update on the last version
Physics
NEW Real steer joint simulation
Leaning by contact
Contact point from curve
Gameplay
On-screen tutorials in game
On-screen tutorials during loading screen
Animations
Manual blip throttle on downshifting (if there isn't autoblipper on the bike)
If you like the official 500cc two-stroke GP bike in TrackDayR, then it's also worth checking out the range of mod content becoming available, including other examples of that era, and various larger circuits to allow you to relive classic racing from that time. And some two-stroke bikes I've ridden, including an Aprilia RS250 and Suzuki RGV250.
As much as I've enjoyed some of the more fun content, including the vintage scooter and big twin bagger, I can see hours going into finally mastering the new GP bike.
TrackDayR is available for the PC via Steam. And you can keep up with all the latest TrackDayR news, updates and release details, here. You can also check out the full TrackDayR bikes list here, and the TrackDayR circuit list, here.