Last updated on December 23rd, 2020 at 03:08 pm
It's been long-awaited, and much requested in the meantime. But the begging and pleading can stop when RaceRoom adds the Brands Hatch Grand Prix layout with the big upcoming update now scheduled for December 21st, 2020.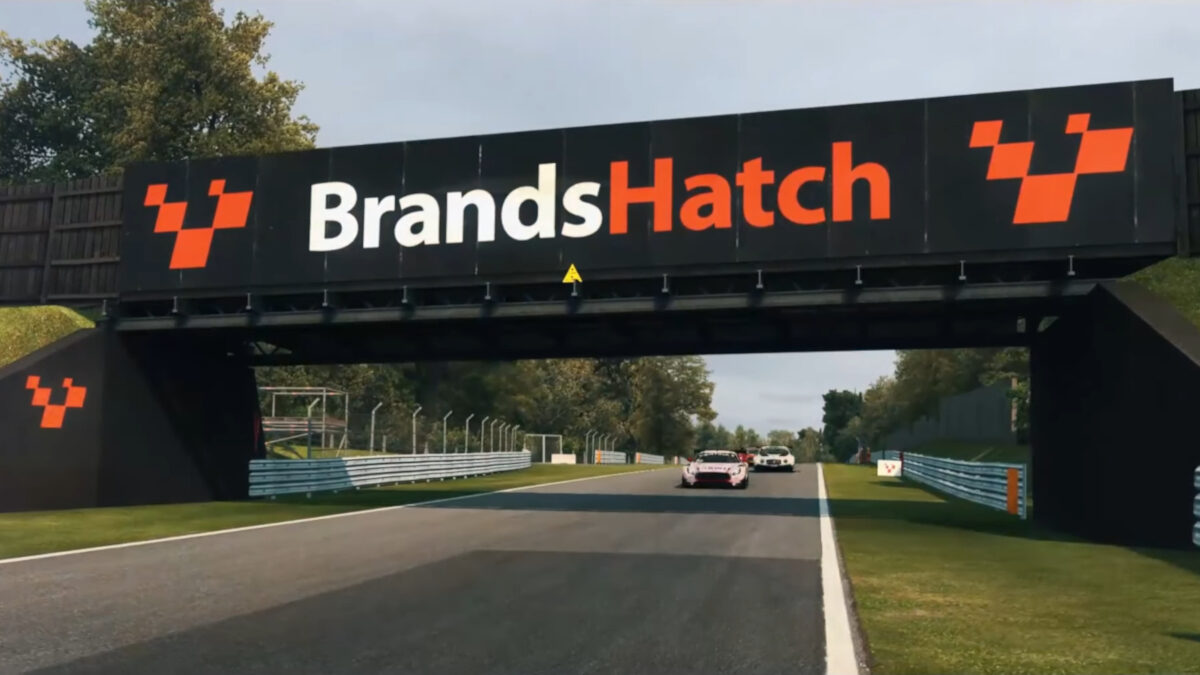 The shorter 1.198 mile (1.929km) Indy circuit has been available in RaceRoom for a long time. But while it still includes Paddock Hill, Druids and the Cooper Straight, the lack of the Grand Prix configuration has been one of the biggest omissions from the RaceRoom circuit list for a long time.
I will admit to being biased, having grown up a few miles from the circuit, and spending most of my childhood stood around the track. But if the 2.433 mile, 3.9km GP circuit isn't the best in the UK, it's certainly in the top two or three to race on, and spectate at.
Sector3 Studios have acknowledged the desire for the GP layout with an announcement video which starts by teasing RaceRoom fans a little.
Fans of historic racing trivia will probably already know that the first races at Brands Hatch were actually held on an anti-clockwise circuit until 1954. The biggest change in recent years was the replacement of the Dingle Dell chicance with Sheene Curve in 2003.
The Kent circuit hasn't hosted Formula 1 since 1986, when a major first lap accident sadly ended the career of Jacques Laffite, but it has seen huge success holding series including British and World Superbikes, BTCC, the World GT championship, British GT and many more. Partly due to the fast and flowing nature of the longer layout as it heads out into the countryside before returning via Clearways and Clark Curve, and also as it's located within 20 miles of London.
So the wait will finally be over when RaceRoom adds the Brands Hatch Grand Prix layout on December 21st, 2020. There's no details yet on whether this will change the £2.71 current cost of the Brands Hatch Indy DLC, or whether existing owners will automatically receive the new configuration.
There's a long list of new content coming for RaceRoom in December, including another great circuit with Watkins Glen, and new cars including the Audi R8 LMS GT2, the GT3 Evo, the GT4, the VW Scirocco Group 2, and the VW ID.R.
You can download Raceroom Racing Experience on the PC for free via Steam. Some additional content is available via Steam, but everything can be purchased via the official game store.
Keep up with all the latest RaceRoom news, updates and eSports articles, here. And check everything available for free and via paid DLC with our RaceRoom car list, and RaceRoom track list.